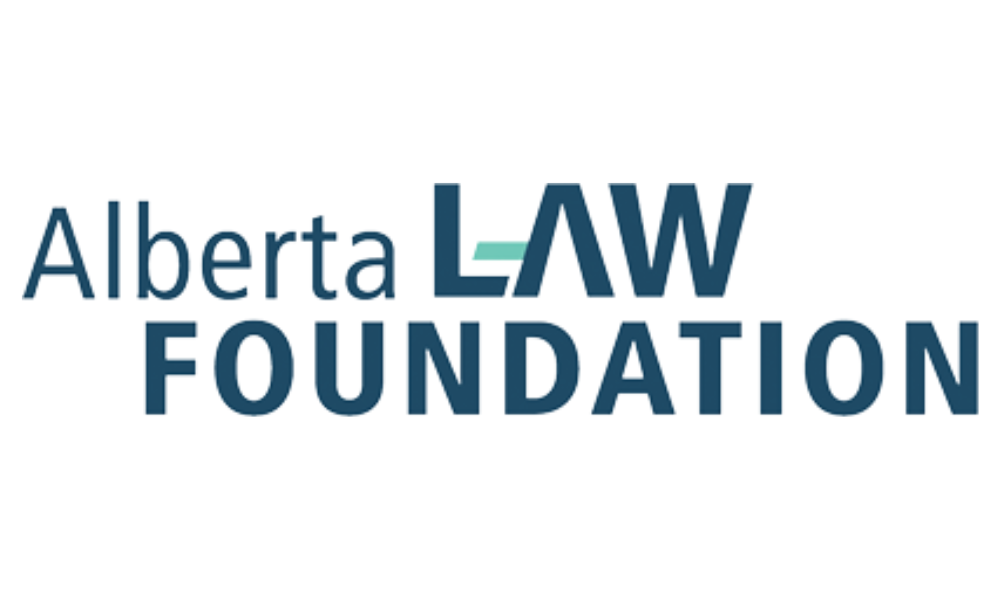 Significant Results
The Alberta Law Foundation is the largest non-government funder of access to justice in Alberta.
As a grant-making organization, the Foundation has played a significant role within the Alberta justice system for 50 years. Created in 1973, the Foundation's revenue is the interest that financial institutions pay on lawyers' pooled trust accounts. At least 25% of this interest is used to annually fund Legal Aid Alberta, which provides legal representation to Alberta's most vulnerable citizens facing the most serious legal issues. The Foundation also funds programs and projects that conduct legal research and propose law reforms, improve Albertans' knowledge of their legal rights and responsibilities, and help them effectively exercise their rights under the law. This includes supporting law libraries, public legal education, Indigenous Peoples legal programs and community and student legal programs throughout the province.
The Foundation's impact on access to justice is significant. In 2021-22, the Foundation allocated 38 grants totaling over $14 million to non-profit organizations for programs and projects that supported over 138,000 people with access to justice, in addition to the $6.4 million allocated to Legal Aid Alberta. In 2022-23, the Foundation is positioned to do even more, with the Foundation's board of directors keen to expand the organization's reach and capacity.
The Alberta Law Foundation is committed to inclusion, diversity, equity and accessibility (IDEA).
The Role: Executive Director
This Calgary based role offers a prime opportunity to make a difference in your community. As the Executive Director you will be responsible for the overall successful leadership and management of the Foundation, while focusing on its 3 strategic priorities. While reporting to the Foundations' board of directors, you will lead a small but talented team including a Program Director, two Grant Coordinators, a Technical Program Administrator, a Research and Community Engagement Coordinator, a Director of Finance and Administration, an Administration Assistant, and a contract Communications Advisor. The role will allow you to leverage your strategic skills and superior understanding of the Alberta justice ecosystem, though a hands-on approach will be required as the organization and your team grow. Generally, areas of responsibility include:
Board Relations
Support Board priorities, strategic planning, report on internal and external issues, develop policies for approval, orientation of new Directors; advocate for good governance.
Operations, Planning and Management
Develop and execute operational plan, oversee the effective delivery of the grant programs, evaluation of outcomes.
Human Resources
Provide effective leadership and mentor the Foundation team, oversee recruitment, orientation and training, performance management.
Financial and Investment Management
Stewardship for receipt, control and disbursement of funds, banking and investment relationships, accountable for financial results and reports.
External Relations and Management
Advance the current strategic priorities of the Foundation as a community convenor in the justice sector; build connections with key stakeholders and engage them in meaningful dialogue through a culture of inclusivity, communication and collaboration based on principles of trust and respect.
Is the Alberta Law Foundation a Good Match for You?
This is an exciting opportunity to join a respected, values-based organization poised for continued impact and success. The question is, do you have the desire, ability, and talent to work collaboratively with the Board to accomplish their mission to "Lead and support efforts to build a better justice community in Alberta"? If so:
You are most likely a lawyer or someone familiar with and experienced in the Alberta justice system. You demonstrate a history and a proven track record of successful leadership, ideally managing a relevant, growing, non-for-profit organization. You inspire trust and confidence, set and execute on a strategic direction. You have energy, are innovative and driven to personal and team success, while also understanding the importance of aligning and collaborating with a variety of key internal and external stakeholders.
You understand the importance of utilizing data analytics to enhance performance management. Your focus is on the ultimate outcome and the people intended to benefit from the Foundation's efforts.
Culture is at the heart of everything you do. You have a reputation as a strong leader of people, able to attract, develop, motivate, train and mentor a small but talented team, and promote a culture that aligns with this mission-driven organization. You are genuinely interested in the well-being of the team ensuring they have the tools and training required to be successful. You have strong financial acumen, can understand and lead by the numbers, manage budgets, reduce risks, assume stewardship of and effectively allocate resources, while enhancing the Foundation's already extraordinary impact on the advancement of access to justice.
Your capability to communicate effectively is a given, demonstrated through clear and concise language and thought, both spoken and written. You are direct, a straight shooter while also being respectful and courteous. You look at things through an inclusion, diversity, equity and accessibility (IDEA) lens . You enjoy building new and existing strategic relationships, working closely with key stakeholders including grantees. You appreciate collaborating within the greater system to share ideas and learn new perspectives while discussing best practices with other provincial law foundations and participating with similar Canadian/US associations. You are comfortable acting as the face of the organization as you represent the Foundation in public, at functions and with the media.
Compensation
A competitive compensation package will be provided. Further details will be discussed in a personal interview.
Please note that the finalist candidate will be subject to background checks.
Express Your Enthusiasm
Email a convincing cover letter and tailored resume (PDF or Word) to Allan Nelson or Laura Youngberg at [email protected] indicating the job title in the subject line of the email.
Leaders International Executive Search