It helps to have an industry background and experience with small legal teams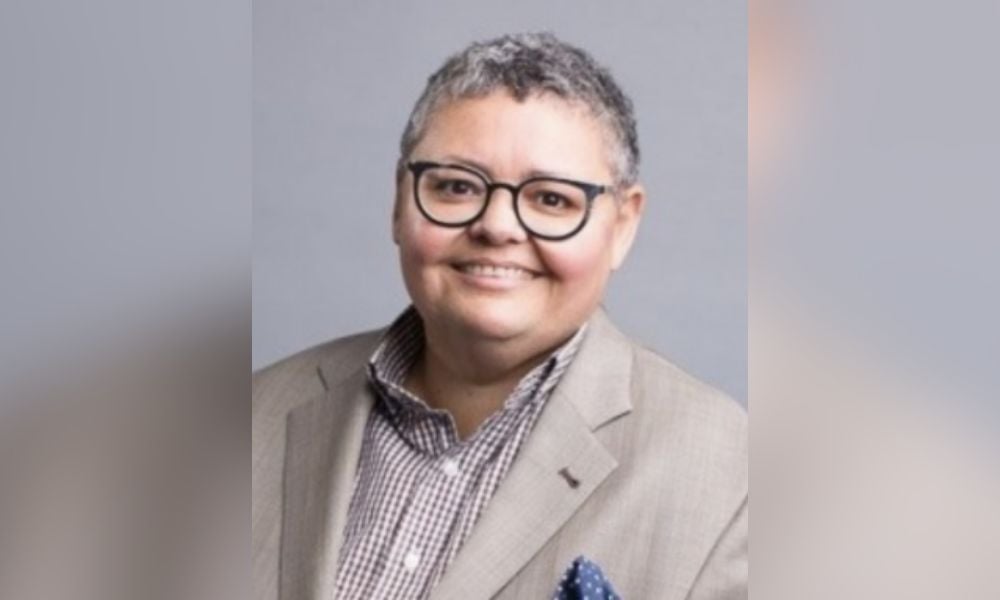 The Association of Corporate Counsel's guide on establishing an in-house law department begins with a warning.
"Whether the attorney hired to create the organization's first in-house legal department has served as in-house counsel previously or not, creating the new in-house legal function can be both daunting and fraught with challenges," the authors write.
The reasons are self-evident: first GCs must create a position that provides legal guidance to the company in the context of business advice and must usually do so without precedent, established structures or guidance.
According to Giselle Basanta, the first general legal counsel at Toronto's George Brown College, having an industry background gave her a leg up when she started the job in the spring of 2022.
"It really helped that I had a background at academic institutions, including school boards and universities."
It also helped that the institutions at which she worked, including Toronto Metropolitan University (then Ryerson University), the Toronto District School Board and the Peel District School Board, had small legal teams, which she helped develop in some cases.
Still the only lawyer at GBC, Basanta, like most legal department founders, has many responsibilities.
"My duties are a combination of administrative tasks, issues relating to student rights, human rights, labour and employment, privacy, governance and contracts, as well as risk, policy and records management."
Basanta said the key at the outset is to go after "low-hanging fruit" by hiring essential staff, like a policy officer and administrative personnel.
A key priority is examining the legal services budget.
"I pulled the numbers for the last three years to determine where the college was spending money," Basanta said. "If it wasn't spending money on something that I thought necessary, I asked why; and if they were spending big money on something, I also wanted to know why. If you don't control the money, you don't control legal services."
Basanta then spoke to the department heads to determine their legal services needs and wants and their experience with the external lawyers with whom they had interacted in the absence of an in-house department.
"I got a list of firms from other educational institutions at which I worked, and also a list of the firms that GBC was already using, and then set up a relationship partner with each firm I retained," Basanta said. "I told them that because I was new, I needed a go-to person."
Basanta retained a variety of firms.
"I used a full-service firm, a labour and employment boutique, and some sole practitioners for cost control and for matters that arose out of the daily grind," she said.
Basanta then circulated a memo telling her clients what she could do for them and the rules.
"It's not rocket science, but it is new to the clients – the staff and students – so you have to educate them and build trust with them," she said. "People need to understand what legal's responsibilities are, and you need to do that before you build a team so that the team you build has everything they require to do the job."
Achieving these goals started with a memo that included basic things, like being sure to notify legal promptly on receipt of a statement of claim, demand letter, information request or a call from the ombudsman; it also set out what legal could do for the readers as well as an appendix listing the external lawyers Basanta had hired and their areas of practice.
"A web presence for legal is also very important as part of a framework that supports the legal department, as is a precedent library for things like contracts and consents to disclose personal information."
Systems are also critical to build a proper base for a legal team.
"If the president gets a request to sign a cheque for $500,000, are there systems in place to ensure that rules have been followed? Where do people go to get a contract reviewed, how do they get help from external counsel, and who gets the bills?" she asks. "Systems like that need to be there to ensure that transactions move at a reasonable pace, especially in the legal department's formative period."
When all this is in place, it's time to move to proactive endeavours, like policy renewal and fostering a culture of respect for privacy. Reviewing judicial processes to ensure clarity and procedural fairness for students is also on the list.
"Those processes are very important at an academic institution where you have grade appeals, academic integrity appeals, and proceedings relating to residence and athletic misconduct, to name just a few," Basanta said. "You also have to consider whistleblower procedure."
But all this doesn't have to be overwhelming – at least not for a new GC with the right background.
"My institutional background allowed me to assess very quickly – within a week - who and what needed immediate attention," Basanta said.