His role at the electric vehicle charging network company includes public and government relations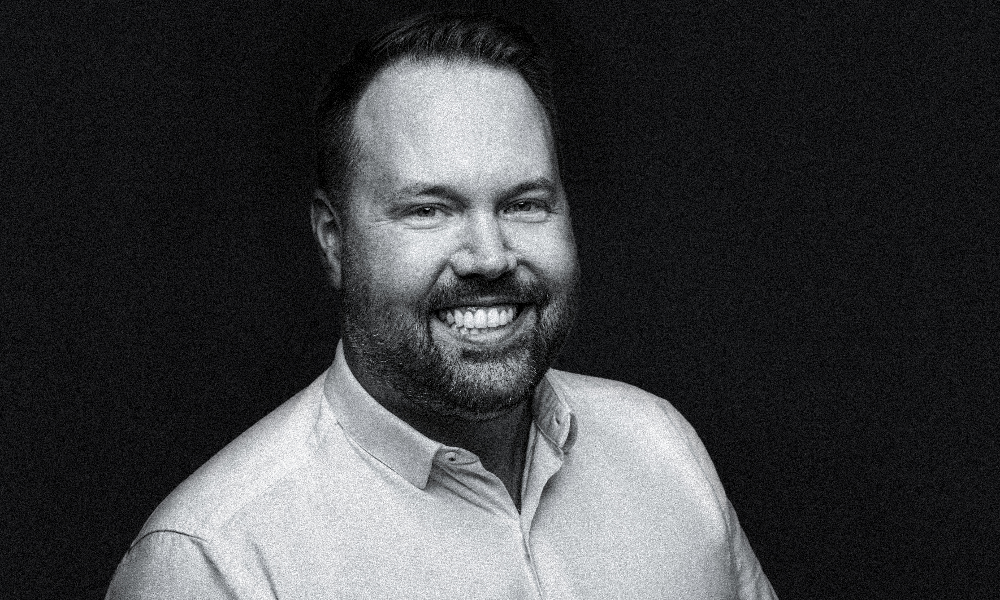 It's fashionable to observe that good general counsel are integrated with their organization's business. If that's so, Travis Allan's position at FLO Services Inc., the Quebec City-based operator of one of North America's largest electric vehicle charging networks, gives "integrated" new meaning.
The key is in the "public affairs" designation in Allan's title, which is chief legal and public affairs officer. Public affairs, it turns out, embraces a considerably broader spectrum than the "regulatory affairs" nomenclature that forms part of many GCs' job descriptions.
"The public affairs portfolio covers not only regulatory matters but government relations in general and the way we communicate with and to the government and the public through media relations and social media to advance transportation electrification," Allan said. "Combined with legal, it's a very integrated job description that recognizes the natural link between these items and legal in our growing industry."
Allan was called to the New York Bar in 2007 and the Ontario Bar in 2008. He began his career as a New York City associate at a large global firm, focusing on project financing and restructuring.
Returning to Toronto in 2010, he co-founded Zizzo Allan Climate Law LLP.
"We focused on anything to do with climate change as we grew the firm through different variations over the next eight years," he said. "Our work included innovative regulatory and corporate work around emission trading, carbon pricing, renewable energy and transportation, as well as advising start-ups and scale-ups in the energy and climate space on corporate and finance matters."
Eventually, Allan became involved in some "pretty exciting" regulatory issues surrounding Canada's transition to electric vehicles.
"My experience included consultations with government regarding the design of better structures for electrification," he said. "At one of those meetings, I met the FLO people, who were looking for a public affairs person and offered me the job, which I accepted on the basis that I would do legal as well."
Although Allan "loved" his boutique practice, joining FLO was attractive for several reasons.
"I wanted to work on issues across Canada and North America. I wanted to see what it was like to be part of an in-house team in an environment where everyone was building a business and selling products on a continental scale. I was also really interested in seeing how management plays out in a company, which is very different from how it does in a law firm environment."
Working with the same internal clients repeatedly suited Allan.
"It changes the way you work together. And when you are really a trusted part of the management team evaluating opportunities and risk, you can be much more strategic in the advice you give and focus more on mission-critical issues."
To that end, Allan sees his tasks as setting and developing a legal strategy to meet the corporate objectives and ensure that the right internal and external legal teams are available to meet the corporate strategy.
"I work closely with the legal team and internal clients on specific strategic emerging issues, such as our approach to artificial intelligence, our ESG program, corporate finance and board governance," he said. "I start with the premise that our job is to facilitate the best business decision-making, meaning that we work with our partners to ensure they understand risk and identify legal opportunities."
Allan's team consists of 16 individuals: five lawyers, two paralegals, and nine members involved in public affairs and internal and external communications.
His team-building philosophy?
"Bring in excellent people and make them feel good about their jobs and their personal growth prospects. Give them accountability and autonomy, partly by assigning them ownership over specific issues and internal clients. Allow people to grow and take on new roles."
Allan and his team are also focused on efficiency.
"We're constantly trying to leverage expertise and value so that we spend less time on tasks that are not as demanding professionally," he said. "That translates into an emphasis on automation, things like electronic contract management and signing."
Word must have got out because Allan will be one of the panellists at September's Counselwell Summit 2023 in Toronto, where he'll discuss how legal departments optimize processes to add value.
Otherwise, Allan manages external legal costs very closely.
"The company has an expectation that we're responsible and strategic in balancing spending between internal and external lawyers," he said. "And because we're a growing organization, you can't just do it once, but you have to focus on it all the time, so much so that our biggest challenge going forward is keeping the legal team scaled appropriately as FLO evolves."
Historically, however, COVID presented Allan with his greatest challenge.
"Figuring out a COVID response that protected customers and employees was a huge growth opportunity that taught me a lot about how the business works and what's involved in crisis management," he said. "It was very demanding from a time and energy perspective, and I've never been pushed harder in my career, but it was all worth it."
And Allan's most exciting challenge?
"Dealing with AI, privacy, and protecting our technical knowledge, and influencing California to pass legislation that will require reliable disclosure of charging stations' uptime, which is affecting the entire funding landscape for EV charging."
Sounds very, very integrated.