Rather than cooling-off on DEI initiatives, now is the time to ramp up, writes Chinelo Egbunonu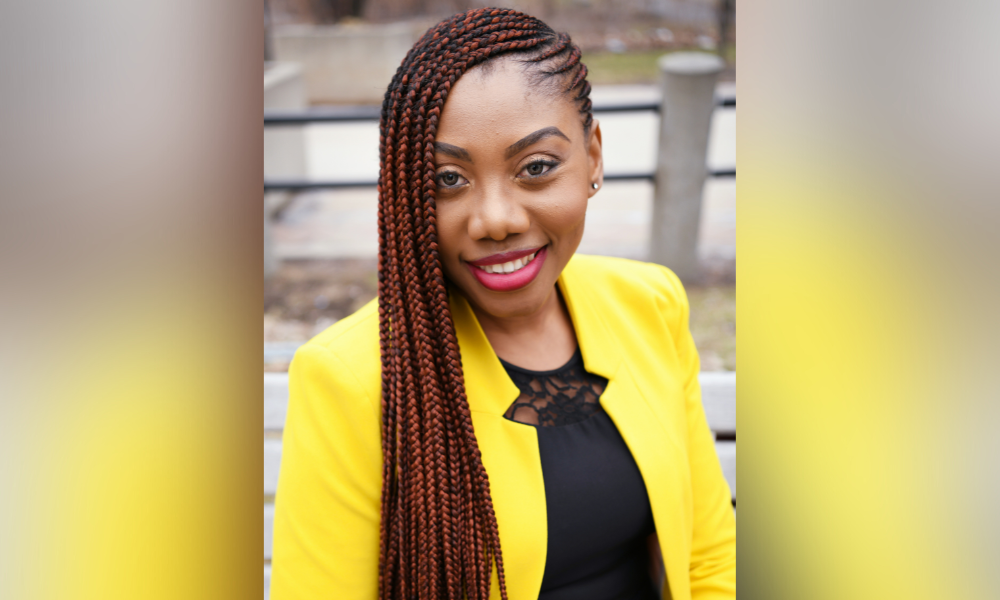 At the height of the pandemic, and in the wake of George Floyd, there was an eye-opener of sorts for boardrooms and corporations globally, as they recognized the need for better diversity, equity and inclusion initiatives to ensure better representation of people from diverse backgrounds in the workplace.
People from all backgrounds began to see and understand – many for the first time – the inequities being navigated by those from more diverse backgrounds, both in and outside of the workplace.
Canada was not left out. We had the Black North Initiative (founded by the reputable Wes Hall) leading the charge, with formidable organizations – including law firms – committing to improving representation of Black people on their teams.
A good-sized portion of corporate Canada embarked on an overhaul of internal policies to better reflect DEI initiatives, with some organizations birthing policies from scratch, while making genuine efforts to ensure their workforce better reflected the composition of our society.
The overall feedback was positive, with people from BIPOC backgrounds feeling more encouraged to bring their authentic selves to work.
Braids and coloured 'fros are becoming as commonplace as sleek-held ponytails. Internationally-trained first-generation immigrants – who make up a good portion of the diversity in our society – are having the comprehensive exposure they bring recognized. Even within the legal community, NCA-track internationally trained lawyers are being welcomed, with the barrier of "Canadian experience" slowly but surely caving into the wealth of global experience our community is gaining. We are even seeing increased partnering between corporate organisations and BIPOC associations.
Nevertheless, there recently appears to have been a 'cooling off' of sorts, from the initial gusto with which DEI policies were launched in May 2020, hastened by the global tech layoffs. As life post-pandemic seems to be slowly edging back to the old normal, reservations have arisen that perhaps, in the DEI space, things may unfortunately also slowly return back to "normal", with all the gains made being unraveled over time, and DEI structures boxed as a dispensable expense.
This in turn begs the introspection: is DEI a sprint, or a marathon?
My thought would be that DEI should be neither. Because while a marathon is indeed a longer race than a sprint, it is entered into with the intent of eventually coming to an end.
The values of diversity, equity and inclusion should be considered a lifelong movement, with organizations that have committed to DEI being in it for the forever-haul. Our society is rooted in rather diverse grounds; our diverse composition is not going away anytime. DEI should not be seen through the lens of "the new normal"; it is a forever normal, as permanent as the diversity in the make-up of our society – which my guess is, forever.
For organizations that began to invest in DEI policies – some even before May 2020 – this is a gentle reminder that the overall benefits of a more diverse and equity-focused workforce cascade from top to bottom, and even outwards into service delivery – to the customer – fostering trust with clients from more diverse backgrounds.
Rather than cooling-off on DEI initiatives, now is the time to ramp up. Even as we look beyond our shores to fill the shortage of labour, and even as employees are questioning more the culture of organizations – to ensure that they are part of a progressive work community – now is the time to improve on existing DEI structures.
This will solidify existing DEI initiatives, to make them successful in the long-term, and ensure continuity.
As for organizations that are still in the process or yet to formulate firm DEI policies, there is no better time than now to build the foundation and start enjoying the wealth that a more diverse, inclusive and equity-based workforce brings.
There is no promise, however, that this will be a sprint or a marathon: it is a lifelong commitment which spreads beyond the organization, and positively impacts our society as a whole, in the present, and for the future.