Changes offer Canadian applicants access to streamlined foreign filing opportunities.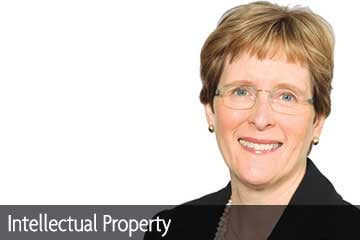 Changes offer Canadian applicants access to streamlined foreign filing opportunities.
In June 2014, major amendments were passed to Canada's Trademarks Act. While the expected implementation date has been postponed several times, the current estimated coming-into-force date is early 2019. The changes impact everything from application to renewal, and they offer Canadian applicants, for the first time, access to streamlined foreign filing opportunities.
Highlights include:
• Simplified applications. No more filing grounds (use, proposed use or use and registration abroad).
• Use as a registration requirement will be eliminated.
• New government filing, registration and renewal fees.
Filing and registration fees will go from $450, in total, regardless of the number of goods/services in any application/registration, to a fee system based on the "Nice Classification of Goods and Services," which divides goods/services into 45 classes, with fees payable per class. The recommended costs will be $330 for the first class and $100 for each additional class. Renewal fees are expected to be $400 for the first class and $125 for each additional class. The impact on any business will depend upon the number of goods/services covered. Some applicants, with only one class of goods, may find application fees drop, while others may see a significant increase in government fees.
• Renewal terms will change to 10 years from 15 years, in line with most other countries.
• Canadian companies can file internationally using the Madrid Protocol.
Canadian applicants and registrants will be able to request the Canadian Trademarks Office to submit instructions to the World Intellectual Property Organization to transmit applications to local trademark offices up to 115 countries, which will examine applications under local laws. It will no longer be necessary to file "national" applications in local languages using local counsel (although there may be strategic reasons to do so). Instead of obtaining local "registrations," applicants will obtain a single "international" registration designating specific countries. This change should offer significant cost savings to companies seeking expanded global protection for their brands.
In anticipation of these changes, Canadian companies should undertake an audit of their brand portfolio, both to avoid possible increased costs and to take advantage of new opportunities for expanded brand protection in Canada and elsewhere.
Here's what you should be looking for:
1. Do you own Canadian trademark registrations for the brands you use and the goods and services you sell now? Since filings after the CIF date may be more expensive once the fee-per-class system is implemented, take advantage now of lower government fees to shore up your brand portfolio.
2. Consider how your business may expand, and file in Canada now for a wish list of goods and services. Applications filed now and pending at the CIF date will benefit from the elimination of Canadian use requirements. While registrations that issue without any valid intent to use may not be enforceable, taking a defensive registration strategy may provide competitive advantages.
3. Renew registrations "early" to avoid classification fees. The Trademarks Office has suggested that class fees may be avoided if renewals are processed before the CIF date. This will be particularly advantageous for owners of registrations for long lists of goods/services. Why not renew them now and avoid future fees per class? You won't be able to change the renewal term (the shorter term will still apply to any renewals due after the CIF date), but you might significantly reduce renewal fees.
4. Get ready to expand your brands globally using the Madrid Protocol. You'll need a Canadian application or registration for the exact mark and the specific goods/services you want to protect abroad. That involves checking to make sure Canadian word and design applications or registrations are for current versions and that Canadian goods/services lists cover present and future plans. Once your Canadian rights are in place, make a list of countries and budget for filing costs. Your trademark advisor will be able to assist with filing instructions as soon as the amendments are declared in force.
Taking proactive steps now to prepare for the amendments offers opportunities for cost savings and the potential for broader rights in Canada and globally. Canadian companies should act now to ready themselves for this new trademark landscape.
Canada has also just begun its review of the Copyright Act, and it remains to be seen what changes will come to the copyright landscape. Stay tuned.
Cynthia Rowden is counsel and trademark agent with intellectual property law firm Bereskin & Parr LLP in Toronto. She specializes in all areas of trademark and copyright law, managing international trademark portfolios of large Canadian companies and the Canadian portfolios of some of the biggest trademark owners in the world.