Richard Stock looks at practices and pricing of external counsel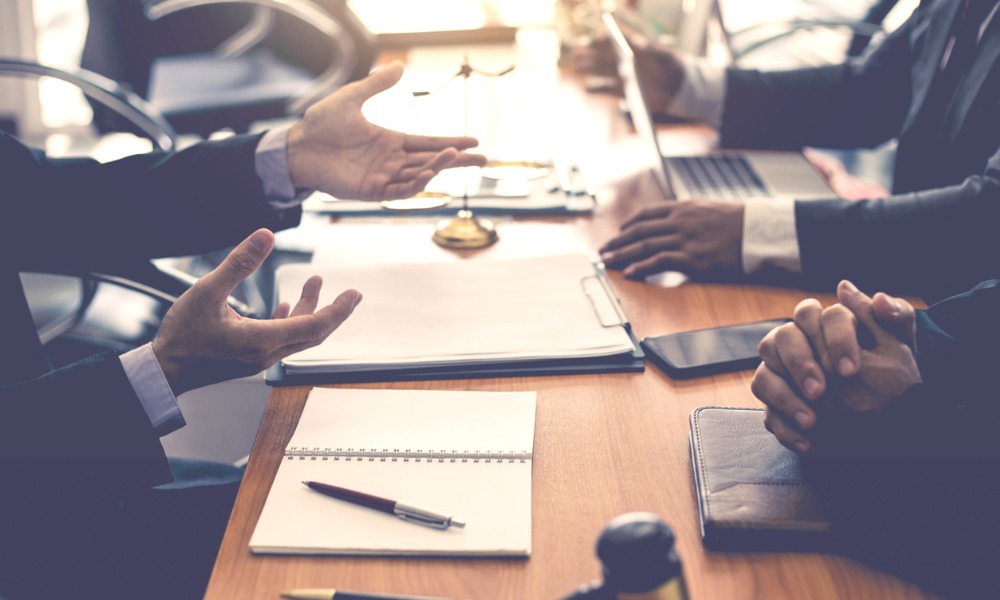 A recent deep dive into current practices for legal services delivery, the use of legal project management, multi-jurisdictional coverage, and pricing revealed no surprises. Corporate law departments do not process the information and do not analyze the data they have available to leverage law firm capabilities. As a result, they are unable to define the value proposition for legal services expected of their law firms. Securing financial predictability in the total cost of legal services for the next three years is also out of reach for most companies because the basic analytics are not in place.
One Canadian-headquartered and one UK-headquartered company were seeking detailed analyses of historical patterns for service delivery. They wanted a high-level understanding of what was possible in partnering with their primary firms. Information from 195 firms was reviewed. Detailed conversations took place with 33 firms in Canada, the US and the UK.
The first observation is that large, decentralized law departments are much less thorough than they should be in coordinating systematic and qualitative evaluations of their primary law firms. There was little evidence of formal performance indicators and evaluation processes. While general counsel do meet their law firms at least once per year to discuss files, trends and legal spend, agendas are not available and changes going forward are not well documented. There is rarely a correlation between law firm performance and legal fees. The primary driver in working with law firms is still a relationship with key partners. Yet, these relationships can be a barrier to comprehensive and accelerated innovation in service delivery.
A second observation relates to competence and coverage. Companies preferring to reduce the number of law firm relationships while still securing local counsel for regional and global business requirements are looking to firms that have extensive footprints in key markets. India, China, Brazil come to mind. So do Texas and Louisiana if you are in the energy business. Global firms, such as DLA Piper, Dentons, Norton Rose Fulbright, Freshfields, and Eversheds Sutherland, have invested heavily in building their regional offices and networks of local counsel. Still, law firms are not doing enough to introduce firm-wide standards for service delivery, quality assurance of the legal work, and cost predictability. While a few firms have moved forward boldly on these fronts, they are the exception. The independence of local counsel appears to trump the introduction of global service delivery, technology and pricing standards.
A third point refers to the use of matter plans and budgets. Firms were asked to provide their best examples of matter plans and budgets for both transactional work and litigation. The quality and usefulness of the templates varied enormously. Very few incorporated plans and budgets by phase and task, planning assumptions, a percentage certainty by phase and by task, and the distribution of hours by fee earner for the work to be done. Firms did not describe the extent of use of such techniques to scope work and to offer clients predictability on a matter-by-matter basis. It is as if both law departments and law firms were reluctant to embrace such processes. Legal project management and budgets are a pre-requisite to non-hourly fee arrangements. Inside counsel would benefit greatly from formal training in scoping and pricing of legal matters with the use of LPM.
A fourth observation concerns legal fees. While most law departments have fixed fees and caps for certain types of matters, or for a phase of a matter, our discussions with the 33 firms confirmed traditional practices dominate in pricing legal services. At least 85 % of legal work is still billed on an hourly basis. Law firms have no incentive to control the scope of work, unless there is an agreed cap for the matter. Companies do not have historical data to better unbundle and re-package their historical legal spend. More importantly, they are nervous and unskilled at estimating the scope of work across business lines for multiple jurisdictions and for several years at a time. The result is a default to retail hourly pricing and the usual discounts for volume. There are notable exceptions of companies creating a critical mass of work and committing it to a handful of preferred firms – effectively putting a lot of eggs into very few baskets.
The last point sheds light on the future of pricing legal services. One company was able to write the specifications for three years of patent work covering filings and litigation in six major markets. Four firms were able to quote an "all-in" fixed fee, including filing fees, disbursements, and fees paid to local counsel for a three-year period. On another note, law departments with decades-old relationships with preferred firms have been able to set aside 15 percent of fixed fees for some combination of innovation, performance, and investment in technology, machine-based learning, artificial intelligence, and specialized management reporting. With rate schedules increasing eight percent to 10 percent annually in many metropolitan markets, some law departments are securing a much better return on their investment with law firms.
Law department leadership must work on all fronts if it is to introduce leading practices in legal services management and pricing. Too little, too late is a recipe for mediocrity.
*Adapted from R. Stock, Lexpert, May 2018
Related stories