Gowling advises Challenger Group in sale to Ontario's Fastfrate in deals roundup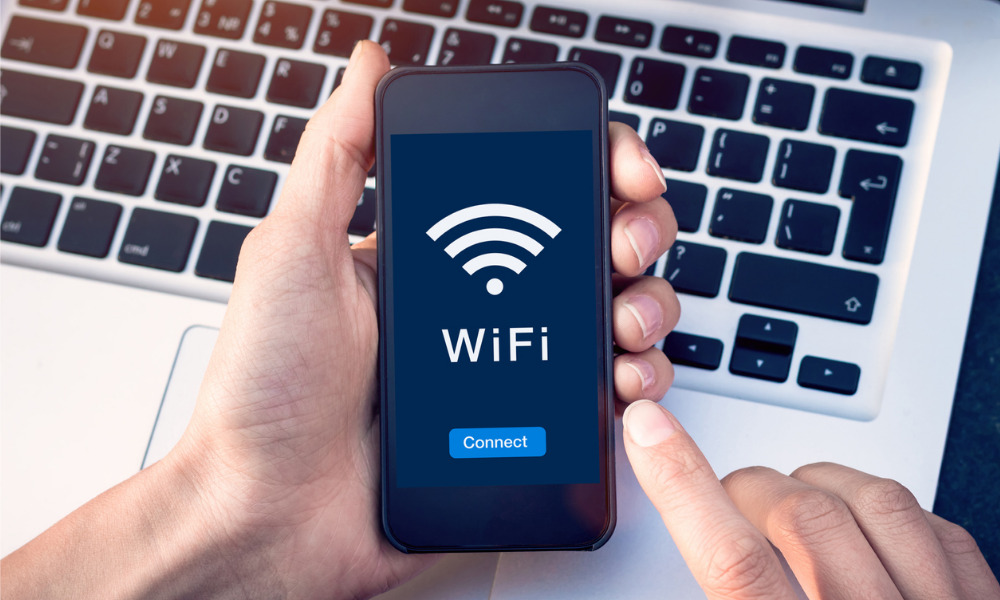 Rogers' and Shaw's $2.85-billion sale of Freedom Mobile to Quebecor heads up this week's deals roundup, with Davies Ward Phillips & Vineberg and Wachtell, Lipton, Rosen & Katz assisting on Shaw's side while Goodmans advised Rogers. Also this week, Gowling advised Challenger Group in its majority stake sale to fellow transportation and supply firm Fastfrate Group.
Quebecor acquires Freedom Mobile at $2.85 billion enterprise value
Rogers Communications Inc., Shaw Communications Inc., and Quebecor Inc. entered an agreement for Quebecor's acquisition of Freedom Mobile Inc. for an enterprise value of $2.85 billion.
Davies Ward Phillips & Vineberg and Wachtell, Lipton, Rosen & Katz served as legal counsel to Shaw, with TD Securities as financial advisor.
Goodmans served as legal counsel to Rogers, with Bank of America and Barclays as financial advisors.
Upon completion of the agreement, Quebecor will have access to all Freedo- branded wireless and Internet customers and Freedom's infrastructure, spectrum, and retail locations. Shaw and Rogers will also provide transport and roaming services.
"Our agreement with Quebecor to divest Freedom is a critical step towards completing our proposed merger with Shaw. We strongly believe the divestiture will meet the Government of Canada's objective of a strong and sustainable fourth wireless services provider," said Rogers President and CEO Tony Staffieri. "This agreement between proven cable and wireless companies will ensure the continuation of a highly competitive market with robust future investments in Canada's world class networks. We look forward to securing the outstanding regulatory approvals for our merger with Shaw so that we can deliver significant long-term benefits to Canadian consumers, businesses and the economy."
"This is a turning point for the Canadian wireless market," said Quebecor President and CEO Pierre Karl Péladeau. "Quebecor's Videotron subsidiary is the strong 4th player who, coupled with Freedom's solid footprint in Ontario and Western Canada, can deliver concrete benefits for all Canadians. We have always believed that for there to be healthy competition in wireless services only a player with a proven track record can successfully enter the market. This is a value-added transaction for all consumers and the Canadian economy. After fifteen years of growth in the Quebec wireless market, we have demonstrated our expertise, our ability to innovate and our financial strength. Now we are taking another step to bring the opportunities our customers already enjoy to consumers across Canada."
"Today's announcement marks an important milestone in our bold and transformative journey to join together with Rogers," said Shaw Executive Chairman and CEO Brad Shaw. "Since Shaw entered the wireless business in 2016, we have made significant strides towards changing the Canadian wireless landscape. We made a promise to Canadians that we would increase choice and affordability and I'm proud to say we delivered on that promise. Today's announcement ensures that Freedom Mobile will remain a strong competitor."
Davies assists in Thermogenics sale to US-based Audax Private Equity
Challenger Group sells majority sale to Ontario-based Fastfrate Group
Ontario-based transportation and logistics services provider Fastfrate Group acquired a majority stake in Challenger Group, a supplier of transportation, warehousing, and distribution services.
Gowling WLG served as legal counsel to the Challenger Group, with Scotiabank and Whiteshell Advisory as financial advisors.
Loopstra Nixon served as legal counsel to Fastfrate Group, with Ernst & Young Orenda Corporate Finance as financial advisor.
Fastfrate Chairman Ron Tepper said, "Our acquisition of the Challenger Group brings together two iconic organizations in transportation and supply chain. Together, we are a force within our industry that will compete collectively to deliver a complete and complementary suite of solutions to customers. This will serve to help our customers as supply chains become more diverse."
Challenger Founder and Chairman Dan Einwechter said, "With similar histories of entrepreneurship and growth, this is as much an acquisition as it is a partnership of like minds. We are excited to offer truly end-to-end transportation and supply chain solutions to our customers which support their needs and grow their business."
Challenger Group will continue to operate independently under incoming CEO Jim Peeples.
Goodmans assists in M&A deals in aeronautics, capital management sectors
JAB Holding to acquire Fairfax Financial's pet insurance operations
JAB Holding Company's pet insurance business agreed to acquire all of Fairfax Financial Holdings Limited's interest in, and worldwide operation of, Crum & Forster Pet Insurance Group™ and Pethealth Inc. for $1.82 billion.
As agreed, Fairfax will also invest approximately $259 million in JCP V, JAB's latest consumer fund.
"Fairfax is very happy to partner with Olivier Goudet and JAB Holding Company," said Fairfax Founder, Chairman and CEO Prem Watsa. "JAB has had an outstanding track record over the past 10 years and we expect this to continue. While we have sold our pet insurance business to JAB, we will invest $200 million in their JCP V to become their partners. We expect JAB to soon become leaders in pet healthcare and pet insurance globally. We wish them much success."
"Today's transaction is a major milestone for us in our mission to become a global leader in pet insurance and the pet health ecosystem," said Dirk Beeckman, CEO of JAB's pet insurance portfolio. "It also significantly advances our mission of providing the leading health and wellbeing ecosystem for pets through the offering of affordable, comprehensive pet products and brands throughout a pet's lifecycle. C&F Pet's long history of disciplined omni-channel underwriting fits perfectly with our culture, and we look forward to working with the team."
"We are extremely proud of what we have built and accomplished together in the animal welfare community and the pet insurance ecosystem," said Gary McGeddy, President of Crum & Forster A&H. "We are confident that JAB will continue to invest and focus on pets and pet parents while growing their global presence and we are excited about the future and our partnership."
The deal is anticipated to close in the second half of 2022.
Fairfax sells Odyssey Group stake to CPPIB Credit Investments and OMERS