Transactions involve pharma, trucking, manufacturing and construction sectors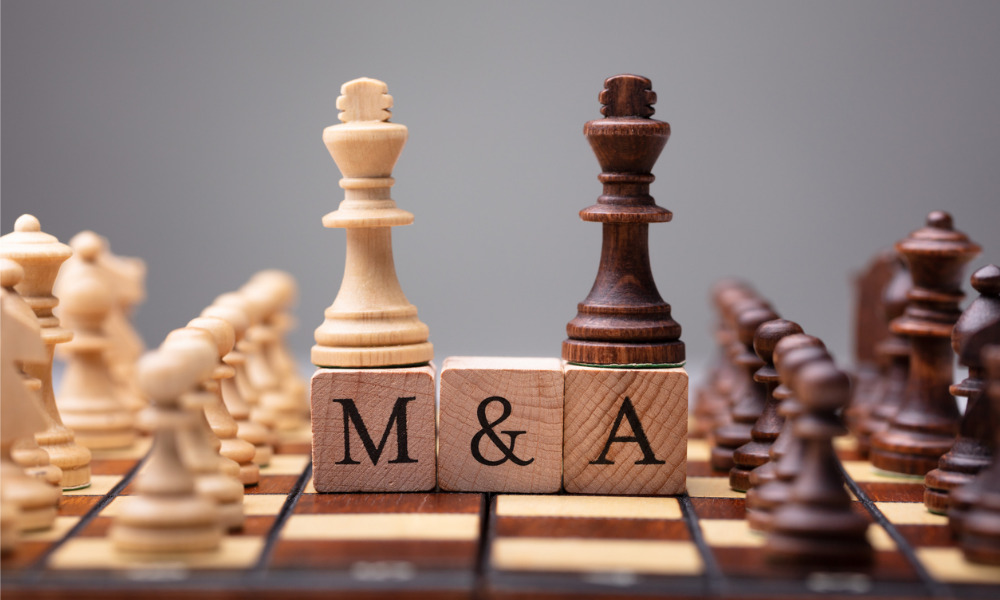 Recent news on M&A deals reported three foreign companies marked their presence in the Canadian market through separate acquisitions involving HiRail, Inkbox and Teligent. The transactions range from $57 million to $81 million. The cross-border trend continues with Aecon. The company secured an approximately $157 million contract by the Washington State Department of Transportation (WSDOT).
Teligent sells Canadian assets to UK-based Hikma Pharmaceuticals for $57 million
Teligent Inc. sold its Canadian assets to Hikma Pharmaceuticals, a UK-based multinational pharmaceutical company, for approximately $57 million. The agreement was announced on January 17. It is expected to be completed before the end of 2022's first quarter.
Teligent, a U.S.-based specialty generic pharmaceutical company, initiated a sale of its core assets as part of the process of the voluntary protection the company filed in October 2021 under Chapter 11 of the U.S. Bankruptcy Code.
Hikma stated in a press release that the acquisition of the Canadian portfolio of "25 sterile injectable products, three in-licenced ophthalmic products and a pipeline of seven additional products" is part of the company's expansion into Canada.
"This acquisition further expands our portfolio of essential sterile injectable medicines and gives Hikma an entry into the highly attractive Canadian injectables market," said Riad Mishlawi, President of Hikma Injectables. "The combination of our sales and marketing expertise and this portfolio of exciting products will enable us to expand our North American business and develop a solid position in this important market."
HiRail acquisition by U.S.-based Custom Truck One Source closes at $57 million
HiRail Leasing, Northshore Rail Contracting and Heavy Equipment Repairs, collectively known as HiRail Leasing Group, was acquired by Custom Truck One Source, Inc. for $57.3 million. The transaction closed on January 14.
Custom Truck is a U.S.-based company that provides specialty equipment, parts, tools, accessories and services to the electric utility transmission and distribution, telecommunications and rail markets in North America.
"We are excited to welcome HiRail to the Custom Truck team," said Custom Truck CEO Fred Ross. "This acquisition allows us to accelerate growth in our core rental business. We will leverage our one-stop-shop capabilities in rental, sales, equipment upfitting and service to meet the critical equipment needs of new and existing customers across Canada. We are impressed with the business HiRail has built in Canada and look forward to working with all of their existing employees."
Inkbox agrees to $81 million purchase by French stationery provider BIC
Inkbox, a Toronto-based direct-to-consumer semi-permanent tattoo company, agreed to sell 100 per cent of its outstanding shares to French stationery business BIC for $81 million, in upfront payment and a deferred consideration, based on future sales and profitability. The acquisition is expected to close before the end of the first quarter of 2022.
In the business for 75 years, BIC is recognized as a global consumer goods brand and a leading name in the stationery industry.
According to a press release by BIC, the acquisition will "expand BIC's offerings in the Do-It-Yourself Skin Creative category, which already includes BIC BodyMark, the temporary tattoo marker."
Inkbox is the recent addition to BIC's existing portfolio of "recognized consumer products." The previous acquisition was in November 2020, when BIC bought notebook brand Rocketbook.
Following the closing of the agreement, Inkbox will continue to run as an independent subsidiary of BIC.
Aecon secures $157 million civil construction contract in Washington State
Aecon Group Inc. announced on January 18 that the company was awarded a $157 million contract by the Washington State Department of Transportation (WSDOT) to spearhead a project near Snoqualmie, Washington. The construction is expected to start in the third quarter of 2022 and end in the fourth quarter of 2024.
According to Aecon, the project involves "the design and construction of a four-lane diverging diamond interchange, the widening of SR-18 to four lanes from the interchange to Deep Creek, as well as the design and construction of a four-lane bridge over Deep Creek, and a two-lane bridge over Raging River."
"Building on our strong presence in Western Canada, expanding our business in the Northwestern U.S. is a natural progression and we are encouraged by the robust infrastructure opportunities in this market," said Aecon President and CEO Jean-Louis Servranckx. "We look forward to safely and successfully delivering this critical project for our client."