Osler, McCarthy, Fasken, Torys also legal advisors this week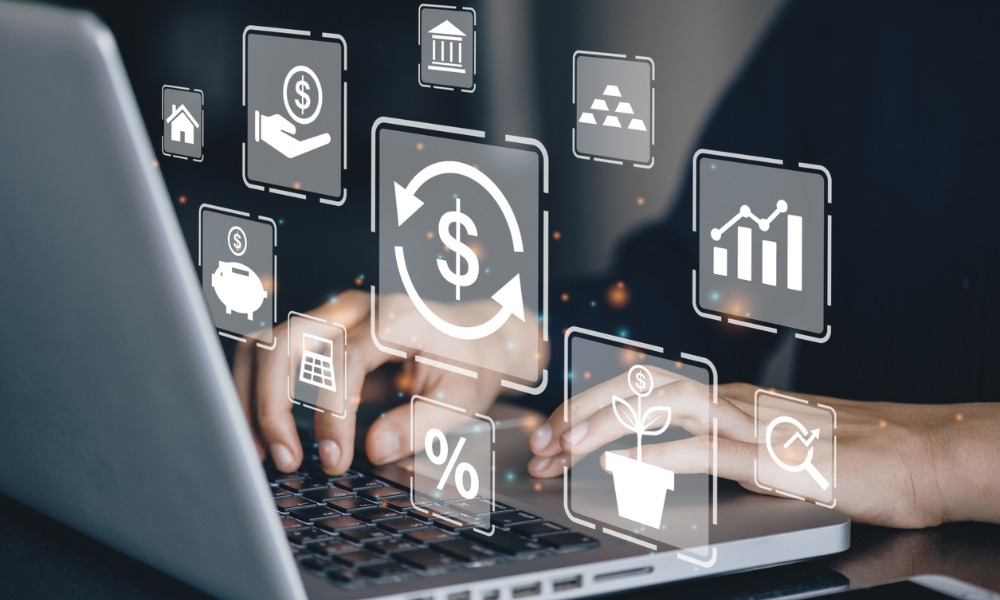 Stikeman Elliott is serving as counsel to the bidder in the proposed $1.1 billion takeover of Canaccord Genuity. Also in this week's deals roundup is Osler, McCarthy, Fasken, Torys advising two M&A deals in the mining sector.
1373113 B.C. offers $1.1 billion dollar in Canaccord Genuity takeover bid
1373113 B.C. Ltd. proposed a takeover bid of Canaccord Genuity Group Inc. in a deal valued at approximately $1.127 billion.
In connection with the offer, 1373113 B.C. received a $825 million financing commitment from HPS Investment Partners, LLC.
Stikeman Elliott LLP is serving as counsel to 1373113 B.C. in respect of the proposed offer and Canadian legal matters in respect of the debt financing.
McCarthy Tétrault LLP and Kirkland & Ellis LLP are serving as Canadian and U.S. legal advisors, respectively, to HPS Investment Partners in connection with the debt financing.
"We are pleased to be presenting this compelling proposal to the shareholders," said Canaccord Genuity President and CEO Daniel Daviau. "The geographically diverse business has proven to provide excellent advantages for the Company's clients, but the Common Shares, which naturally reflect the inherent volatility of the global capital markets in which the Company operates have proven to be not well-suited for trading in a public marketplace. After the completion of the Proposed Offer, as an employee-owned business, the Company will be able to focus its efforts solely on advancing its proven strategies in ways that serve the best interests of its clients, while continuing to support a vibrant marketplace for issuers in need of capital, entrepreneurs bringing new companies and ideas to market and investors in our wealth management and capital markets businesses."
Excellon to acquire Mexico-based La Negra mine for $67 million
Excellon Resources, an Ontario-based mining firm, agreed to acquire the Mexico-based La Negra mine for approximately $67 million (US$50 million).
Dalu, the seller, is owned by an investment fund run by Orion Resource Partners.
Osler, Hoskin & Harcourt LLP is serving as counsel and Canaccord Genuity as financial advisor to Excellon. Bennett Jones LLP is serving as legal advisor on the debenture restructuring. Cormark provided an independent fairness opinion to the Excellon Board of Directors.
"Excellon has a long history of operational excellence in Mexico," said Excellon President and CEO Shawn Howarth. "The acquisition of La Negra will be transformational for Excellon, with the goal of returning the Company to producer status on an accelerated timeline. "Our strategy is to restart the mine following a 12-18 month de-risking process that we believe will position the Company for operational readiness by early 2024. We also see significant upside potential in the currently defined Mineral Resource estimates, which despite La Negra's 50-year production history, remains relatively under-explored, and the system remains open along strike and at depth. An infill drill program has been budgeted for and is considered to be a critical component of longer-term success."
Glencore to buy Noranda Income Fund priority units for $53.2 million
Glencore Canada Corporation, a zinc, nickel and copper mining firm, agreed to acquire the priority units of Noranda Income Fund in a deal valued at approximately $53.2 million.
McCarthy Tétrault LLP is serving as legal counsel and BMO Capital Markets as financial advisor to Glencore.
Fasken is serving as legal counsel to the Noranda Income Fund independent committee. Paradigm Capital Inc. is acting as financial advisor to the independent committee and the Fund. Torys LLP is serving as legal counsel to the Fund's manager.
"Noranda Income Fund was established in 2002 as an income trust to distribute cash flow from the zinc processing facility in Salaberry-de-Valleyfield, Quebec, to unitholders," said Anthony Lloyd, Chair of the Board and member of the Independent Committee. "While the Fund distributed significant cash flow to unitholders through to 2017, today the Fund faces various challenges operating as a single-asset zinc processing facility in an environment of rising costs and fluctuating commodity prices and facing material near-term capital expenditure requirements, which inhibits the Fund's ability to recommence cash flow distributions in the foreseeable future. The transaction provides unitholders an opportunity to realize an immediate and attractive premium for their units and is unanimously recommended by the Independent Committee of the Fund's Board."
The deal is expected to close in the first quarter of 2023.