The bakery business was put up for sale after the company decided to focus on retail and real estate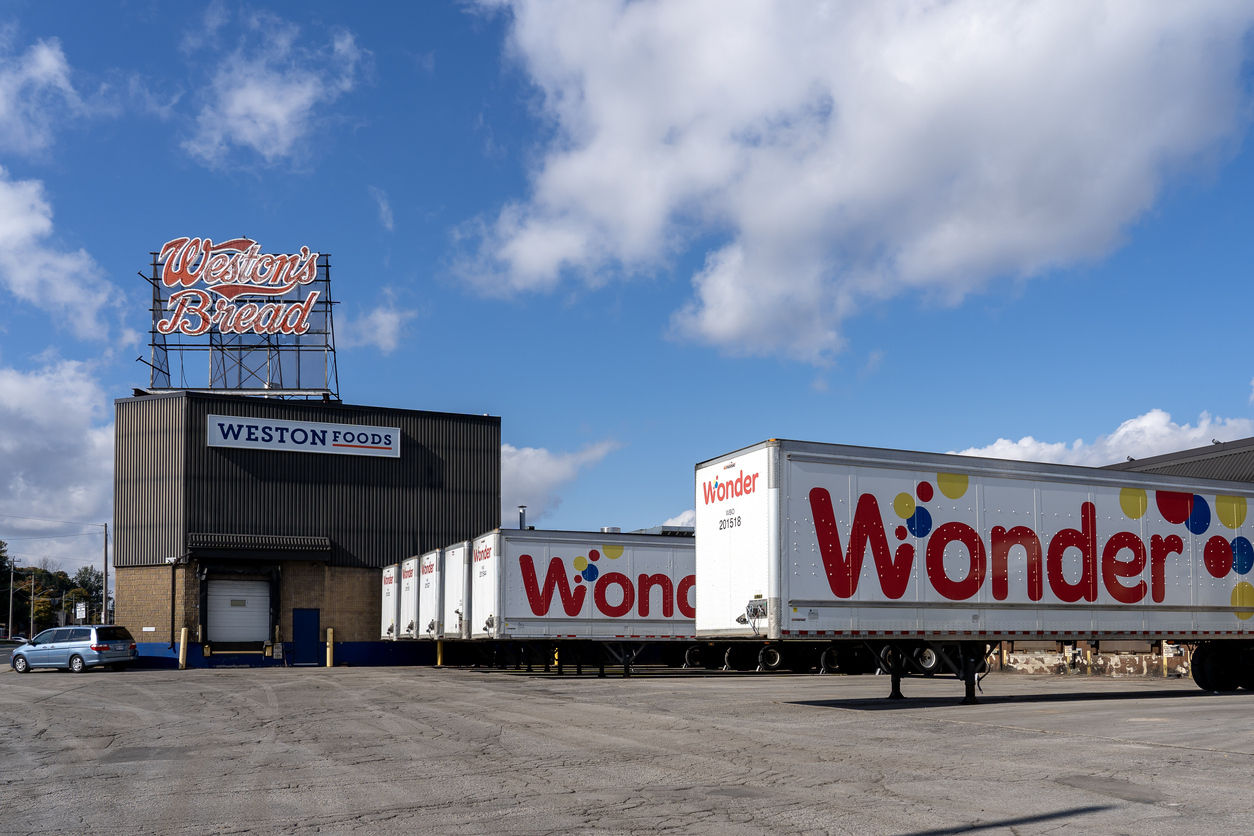 George Weston Limited has agreed to sell its Weston Foods fresh and frozen bakery businesses to affiliated entities of FGF Brands Inc. for a total purchase price of $1.2 billion.
Torys LLP is acting as legal advisor to George Weston and Stikeman Elliott LLP is acting for FGF.
George Weston is operating through Loblaw, Choice Properties and Weston Foods. Loblaw provides food and pharmaceutical retail. Choice Properties owns, manages and develops a portfolio of real estate properties across Canada. Weston Foods operates a 139-year-old bakery business with a brand portfolio that includes Wonder, Ace Bakery, Country Harvest, D'Italiano, Casa Mendosa, Dave's Killer Bread, and Gadoua. Weston Foods' fresh and frozen bakery businesses comprised 75 per cent of its 2020 net sales.
Last March, George Weston announced that it intends to focus on its retail and real estate businesses as these are the significant drivers of the company's long-term growth, according to a strategic review by its board of directors.
"The Weston Foods business has been the foundation for the Weston Group in Canada since its establishment in 1882 and the decision to sell it was a difficult one" said Galen G. Weston, chairman and chief executive officer of George Weston. "However, we are pleased that the purchaser of the fresh and frozen businesses is FGF, another long-standing family business with a strong presence in bakery and a significant footprint in Canada. With FGF as the new owner, the business will be in good hands."
Toronto-based FGF Brands is a family-owned bakery business founded in 2004. The company's brand portfolio includes Stonefire Authentic Flatbreads and Simple Joys Bakery.
Ojus Ajmera, FGF's co-founder, said "FGF remains a startup at heart and this acquisition allows us to bring that same drive for disruption to more teams, brands, and customers than ever before, as we pursue our vision to become the world's greatest baker."
The transaction is expected to close before the end of the first quarter of 2022 after receipt of regulatory approvals and satisfaction of customary closing conditions.