Practising in class actions, in Windsor, Ont., government, in Edmonton.
Practising in class actions, in Windsor, Ont., government, in Edmonton
Practising in class actions
Michael Dull, Associate, Wagners, Halifax, N.S.
PROS:
• Judicial economy avoids unnecessary duplication in facts and legal analysis; success for one class member means success for all; and a class will share common issues that allows for all to be dealt with in one legal action.
• Access to justice: class actions allows multiple claims to be prosecuted in an economic fashion, which would be otherwise too costly on an individual basis; and allows "small recovery" claims to have their day in court.
• Class actions can modify behaviour ensuring corporations, governments etc. do not ignore obligations to consumers and public; and also allows the public, as a group, to take on large entities that an individual may not have the resources to do.
• Imposes costs of wrongdoing on a defendant.
CONS:
• The certification process is onerous, requiring certification as a class action prior to a trial on the merits; it must be clear, issues of fact or law are common to all class members; and the class must be a fair size to make proceeding with suit viable.
• There are often filings in multiple jurisdictions, and carriage motions may result or delay the proceedings.
• The representative plaintiffs who control, in essence, the class action, provide input, accept settlements, and there is potential for disagreements or conflict with other class members.
• Most class actions are of a complex nature, difficult and lengthy to litigate, usually expensive to litigate, more time and resources are required.
• There is a potential for large cost awards against unsuccessful plaintiffs.
Michael G. Robb, Partner, Siskinds LLP, London, Ont.
PROS:
• Class actions provide opportunities to work on high profile, high-stakes cases which often present novel issues requiring creative lawyering.
• It's a practice that rewards talent and initiative and offers great opportunities for those who demonstrate those qualities.
• Acting for plaintiffs in class actions gives lawyers the opportunity to affect positive change and provide access to justice to those who might not otherwise get it — you get to act for the "good guys," which is a rewarding experience.
• The nature of the practice provides opportunities to network with lawyers across the country and around the world.
• Size and scope of files requires collaborative practice, meaning young lawyers get to work on teams with more experienced counsel.
CONS:
• Because the stakes are high for lawyers and clients, it is difficult for young lawyers to have opportunities to get on their feet in court or to conduct their own examinations.
• There are relatively few firms and lawyers practising in the field, so getting started at a reputable firm can be a challenge.
• Matters can be highly adversarial, which imposes an additional stressor on the lawyers.
Practising in Windsor, Ont.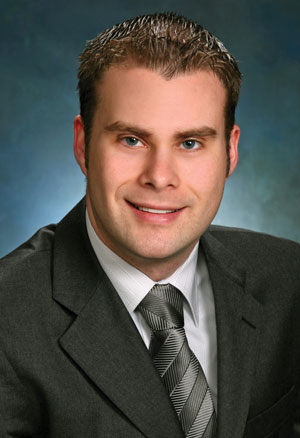 William J. Willis, Partner, McTague Law Firm LLP
PROS:
• Windsor is an exceptional community in which to live and practise.
• Both the business and legal communities are convivial and welcoming. Everyone knows each other. There are plenty of opportunities to give back and get involved. People truly care; they strive everyday to make Windsor a better place to live and work. It is easy to maintain a healthy work-life balance.
• Windsor is "small" enough to have some of the benefits of a main-street type practice, yet the proximity of Detroit provides access to all the benefits of a major city. It is easy to bring a client to a sporting event, go shopping with family, or take advantage of the many other opportunities "south of the border."
• The cost of housing in Windsor is among the least expensive in the country.
• Although a "small" community, Windsor is home to some very large companies including Caesar's, Chrysler, and Hiram Walker. It is recognized for its manufacturing and engineering capabilities. These both provide a wealth of opportunities to build a rewarding legal practice.
CONS:
• As a manufacturing hub, Windsor has had its challenges. The recent recession had a significant impact on many local businesses, both large and small. Some Windsor lawyers struggle to find good positions. For example, there are relatively few in-house positions or non-traditional legal opportunities available.
• The economic reality means there will be fewer high-profile files to work on than a population hub the size of the GTA. Windsor firms do not have the size and recourses of some of the larger firms in larger centres.
Janette Long, Sole practitioner
PROS:
• Windsor is a small, close-knit community with a small criminal bar and a small family law bar. This means we often have knowledge of and hopefully a positive working relationship with other counsel, which would assist in addressing matters.
• There are various legal plans available, i.e.: Unifor, Greenshield, Power Workers, and Legal Aid, in addition to private paying clients.
• Because Windsor is a small community, it does not take a long time to get to the court house from any law office and the judges are known to us.
• Although this is a working-class town, there is a good variety in the cases, so work continues to be interesting and challenging.
• There is less work pressure in Windsor, than in a city like Toronto, and one's work and home life can be more easily balanced.
CONS:
• There is high unemployment in Windsor, and many clients have limited funds.
• There are also many autoworkers with Unifor coverage. It is good that they have coverage for 12 hours of legal work paid by the Unifor plan but it is at a rate of pay less than legal aid, depending on your years of practice.
• There are few salaried positions available. Most lawyers do not have a base pay but earn income based solely on their earnings. The more you work, the more you bill and collect, the greater you earn.
Practising in government
Hilary Blain, Policy adviser, Aboriginal Affairs, Toronto
PROS:
• While most legal cases are approached on an individual basis, working in policy allows you to look at issues on a broader scale from an interdisciplinary perspective.
• Policy work is significantly less adversarial and more collaborative than legal work.
• Legal training provides you the ability to easily interact with lawyers and understand their concerns but balances them against policy considerations.
• Policy work generally provides better work-life balance, especially if you have children.
CONS:
• Policy advisers in government generally earn less money than their lawyer counterparts in government or in the private sector.
• Legal training can make us more risk averse than other staff working in policy.
• People sometimes expect you to act as a lawyer even though you are not hired as a lawyer — explaining you are not working as a lawyer can get tiring.
Len MacKay, Crown prosecutor, Public Prosecution Service of Canada, Halifax, N.S.
PROS:
• Federal lawyers have an opportunity to do interesting work in many fields of law (litigation, tax law, drafting of policies, and laws, etc.).
• We get good guidance from senior counsel, from management, and from Ottawa.
• Federal lawyers have a reasonable amount of freedom to exercise discretion.
• There are some opportunities to advance as a litigator, not just in management, although there is a trend away from this with the fiscal restraint.
CONS:
• As one acquires experience, the work can become routine and less interesting depending on the area of law practised.
• Sometimes, there can be too much direction from above and a lack of discretion to work on your files.
• As jobs are being cut in the federal government, more and more lawyers are overworked and there is a trend moving away from a decent work-life balance.
• With cutbacks, opportunities for advancement are becoming more limited.
• Some uncertainty as departments undergo a lot of change, restructuring, workforce adjustment, changes in management, and with turnover generally.
• There is always the stress from the fear of job loss (terms are also not being renewed).
Practising in Edmonton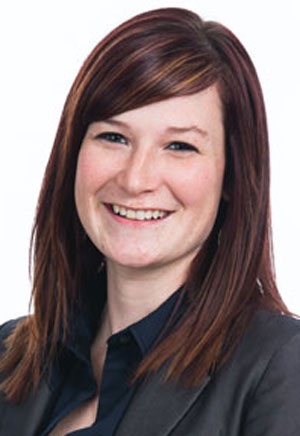 Andrea Willey, Associate, Duncan Craig LLP
PROS:
• The Edmonton bar is a small community and is very collegial. As a junior associate I have been able to benefit from this working environment both inside my firm and with opposing counsel.
• Edmonton has a wide range of firms including international firms, regional firms, and boutique specialized firms. Most lawyers can find one that fits their wants and needs without leaving the city.
• The oil and gas industry ensures there is a steady flow of clients. As well, Edmonton firms tend to service the northern communities, including Fort McMurray and Grande Prairie.
• Edmonton is known as the "Festival City." During the summer, you are able to attend a music or art festival most weekends. This includes the internationally renowned Edmonton Folk Music Festival and the Edmonton International Fringe Festival.
• Edmonton has an extensive trail system that snakes through its river valley. The river valley has remained largely undeveloped and is an outdoor space for anyone's use.
CONS:
• While servicing outside communities can be a pro, it is also a challenge. Court appearances, settlement meetings, and questionings can be difficult to schedule, as extensive travel time must be worked into your schedule. With respect to court appearances, masters and justices in remote areas may only sit once or twice per month, therefore, setting matters down in a timely fashion can become difficult.
• The winter can be long especially with the shortened days. Although, we are known as a sunny city, the short days in the winter often mean you go to work in the dark and come home in the dark.
• The downtown core is not as inviting as other cities in Canada. However, it is in the midst of development and we are hopeful that the new arena will bring some life to the downtown area.
Marc Yu, Associate, Field LLP
PROS:
• Edmonton's size provides opportunities to work in virtually any area of law, while maintaining a smaller city feel. This also means the bar is comprised of people with a wide range of legal expertise, and it is intimate enough where you see familiar faces and will feel comfortable enough to approach your colleagues to share in your knowledge.
• Edmonton's geographical location makes it a gateway to northern Alberta as well as the northern territories. In addition to a strong economy, our location leads to tremendous opportunities to develop a regional practice encompassing a range of different work for clients from both remote and urban communities.
• Edmonton has gone through rapid development as a city and especially in the downtown core in recent years. The cranes that dot our skyline are bringing not only new museums, arenas, and transportation systems, but the confidence of establishing itself as a cultural and festive center.
• Edmonton's legal and broader culture provides opportunity to work and grow. You can take part in challenging work during the day and still have time for those new museums and arenas during the evenings and weekends. Quite simply, it is an attractive place to live, create, and become an active citizen of the community.
CONS:
• While being Alberta's capital opens a diverse variety of private and public sector work, those looking to be completely immersed in Canada's financial and corporate epicentres may find more opportunities in other cities.
• Winter really does come in Edmonton, and it might not be for everyone. While snow and ice makes it easy to re-enact the "Let it Go" sequence from
Frozen
on your way to the courthouse, you do not want to be labeled as
that
lawyer. However, with the City of Edmonton's WinterCity Strategy, this "con" (for some) may soon turn into a unique "pro." ¦