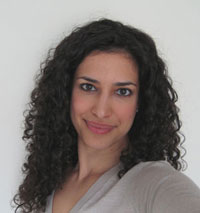 Part of growing up is realizing that you are not good at everything — heartbreaking as it is. When this self-awareness mingles with time constraints and a pinch of disdain for the do-it-yourself thing, we slowly begin to outsource our lives.
And if you think you're pretty self-sufficient, consider whether you would like to deal with that wasp nest outside your third-storey bedroom window, or whether you would really like to wax your own nether regions. So if you outsource your personal grooming, why not call upon an expert when it comes to something as important as your job search? After all, major law firms and companies rely heavily on the expertise and resources of legal recruitment agencies to find them top talent.
The reason is simple. Knowing the legal market is the business of recruitment agencies which means they'll always have the comparative advantage when it comes to having the time, information, and know-how for successful career planning and recruitment.
This has led lawyers, busy with their own practices, to rely on recruitment agencies in navigating the sometimes daunting, always murky, legal market. So to help you in your encounters with recruitment agencies, here are five things you should know.
Keep it on the down low
In terms of confidentiality, your recruiter should be as iron-gripped over your information as Stephen Harper over a papered scandal. The default position when working with a good recruiter is that your information will only be sent out with your specific consent. That being said, you might want to set this out with your recruiter in case you are dealing with a less-than-honourable variety.
Perhaps the biggest red flag is if a recruiter does not seem to be all that interested in finding out what
you
want in your next move. If they don't respect your wishes, they likely won't respect your confidentiality.
Beyond the cardinal sin of sending out your information without consent, any good recruiter will not commit any of the following breaches: calling you at work without being discreet, contacting references, or using your work e-mail without your prior consent.
On the other hand, if you've decided to work with a recruiter, you've also got to place some faith in them. Overly cautious and paranoid candidates can slow down the process and turn prospective employers off. Just make sure you set out how you want your recruiter to contact you, and make sure you are easy to get a hold of.
Quite the opposite of being a hazard to confidentiality, your recruiter offers great advantages in terms of the clandestine exercise of job hunting. Instead of sending your information directly to a prospective employer, working with a recruiter provides an opportunity to do your due diligence prior to submitting your materials.
Beyond that, your recruiter will likely be more accessible than a prospective employer, which means they will be more responsive in terms of filling you in on the status of your candidacy and progress of the search.
You get confidentiality safeguards, but the benefits of disclosure on the other end. I think this is what's referred to as having your cake and eating it too — which I've always considered to be more of a right than a privilege.
Mind your manners
A small but important point about a pesky condition that seems to plague some job seekers out there. It's a rare condition, but among the most unappealing of afflictions, and is colloquially known as "entitlement."
It tends to come in the form of demanding behaviour and inflated expectations in the absence of any effort or consideration in return. I bring this up because in terms of dealings with a recruiter it is a condition that won't get job seekers very far.
It all goes back to one fundamental distinction that some prospective candidates fail to grasp — recruitment agencies are not placement agencies. Placement agencies are paid by job seekers to help them with their resumé, be at their beck and call, and ultimately find them a job. Recruitment agencies are paid by employers to screen candidates, be at their beck and call, and ultimately find them the right employee.
Clearly, recruitment agencies rely on strong relationships with both clients and candidates in order to be successful. But when candidates approach recruiters as their job-search minions, problems abound. Don't get me wrong, you are always entitled to work with someone who is professional. Most importantly, you are entitled to have control over where and when your resumé is sent. But candidates who demand meetings, demand results, demand instant responses while remaining elusive themselves won't get results.
Curb your inner diva and you will go far.
An unfortunate design flaw
Perhaps the greatest respite from brushes with entitlement is encounters with newly called lawyers. Fresh from the trauma of articling and often eager to secure an associate position, new calls are typically the opposite of entitled. Unfortunately, recruiters are usually helpless to help them.
It's a design flaw borne by the fact that employers are able to recruit new calls on their own, so they do. With a reliably large pool of new calls, and a view that new calls constitute an investment rather an immediate asset, employers will typically avoid the fee of a recruitment agency in these cases.
Of course, good recruiters (especially those who are former lawyers and have suffered through articling themselves) will do their best to provide helpful advice at this most vulnerable of stages. But talk is cheap, as they say.
It's nothing personal
The sometimes unglamorous life of a service provider is something every lawyer will "get." Sure, you are hired to provide guidance in your area of expertise but at best you get to be the creative facilitator, at worst an over-educated lackey. The stunted glory is a symptom of the fact that every service provider is ultimately hired to do one thing — give the client exactly what they want, or as close to it as they can manage.
This is an important point to keep in mind as you interact with recruiters. If you are someone who has suffered disappointment at the hands of a recruiter, remember this as you sit hunched over your computer thinking of a poignant ending to "myopic, elitist. . . ." The recruiter is likely following precise instructions, not making a personal judgment about your ability as a lawyer.
While there is always some leniency when it comes to the criteria set out in a job description or ad, at some point (and the threshold is low) the recruiter's judgment will come into question if they present someone who does not fit the bill. So before you continue on your campaign of trying to convince a recruiter why you, as a junior litigation lawyer, would be a great fit for a corporate general counsel role, remember the position they are in.
Furthermore, recall that as a prospective candidate, your judgment is also on the line as you apply for postings. At some point applying for something so clearly outside your experience brings your own judgment into question. And as a lawyer, you should not give away your credibility as easily as your weekends.
Help us help you
It was true when you were five years old and you realized that the world was a lot better with the help of a taller accomplice, and it's still true today. Co-operation is the key to success.
The more you co-operate with your recruiter, the better you will do. That means many things including being responsive, communicative, and checking in with your recruiter. But most of all it means being honest.
Perhaps the most frequent and egregious breaches of trust occur when candidates aren't honest about being let go. Consider that you have as much to lose by being dishonest with your recruiter as you would with a prospective employer. Once the truth comes out — and it always does — any credibility you have built up to that point is lost, as a lawyer and as a person.
From a practical standpoint, almost every search will end in references with your current or former employers (for obvious confidentiality reasons, references with a current employer are usually done at the end of the search once an offer has been made, the offer being conditional only upon a positive reference).
If the truth only comes out at this late stage, you'd need to make the kind of comeback that only charming presidents and repentant star athletes have been able to pull off.
Alternatively, if you've been honest with your recruiter, they can help you manage the negative impact of being let go, muster the support of references, and help you make your case.
Another bad move is not being honest with your recruiter about any other search efforts you've undertaken, whether on your own or through another recruiter. This can have a dually negative effect. Not only is trust lost, but with respect to non-exclusive opportunities, you risk the error of a double introduction. This always leads to negative impressions of desperation and a lack of control.
So to pull out another time-tested adage, not only will the truth set you free, but it will also help you get a job.
Danya Cohen is a legal consultant with RainMaker Group. She can be reached at
[email protected]
.