The budget announced this week by the British Columbia government has more money for police, for courthouse renovations, and a new correctional facility. Despite a projected budget surplus of nearly $900 million, there is no new funding for legal aid services in the province.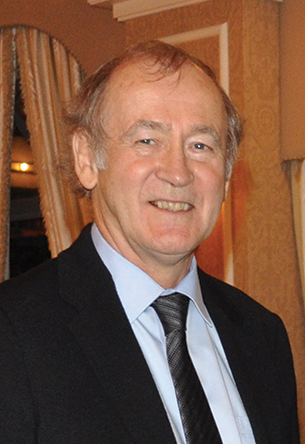 Legal organizations in B.C. that have been outspoken about what they say is the chronic underfunding of legal aid, expressed disappointment over the budget, which also included a tax cut for people earning over $150,000 annually.
"This is 25 years with no new funding," says Birgit Eder, a defence lawyer and co-chairperson of the Trial Lawyers Association of B.C.'s legal aid action committee.
The Canadian Bar Association-British Columbia chapter also expressed its concerns about the budget.
"This is a big part of the access-to-justice problem," says Alex Shorten, a Vancouver lawyer and president of the CBA-BC. "There needs to be more money for legal services for the most vulnerable in the province."
Even with a large surplus and an annual provincial budget of $46 billion, the CBA has been told by the government there is no new money for legal aid, because each department must balance its own budget, says Shorten.
The CBA has asked the province to inject another $10 million, over the next three years.
"This province is still No. 10, in terms of per-capita legal aid," says Shorten.
The overall annual budget for the Legal Services Society, which administers legal aid in B.C., is expected to be $79 million this fiscal year. That total is projected to drop by about $1 million over the next three years. Two decades ago, the budget was $89 million. If the cost of living is included, funding for legal aid in the province has dropped by nearly 40 per cent since 1995.
Legal aid funding is primarily on a block tariff system and a lower level criminal charge that ends with a one-day trial, will result in a total payment of about $500 to defence counsel, says Eder.
For other matters, such as a full-day preliminary hearing, the tariff published by the LSS provides for payment of $600. A one-day trial to defend an indictable offence pays $800, according to the tariff.
Eligibility has also been reduced, resulting in a sharp increase in the number of unrepresented accused, notes Eder.
An individual seeking legal aid in B.C. must have a net income of less than $18,000 annually. For a family of four, the net household income must be below $36,000.
An increase of about $50 million to legal aid in B.C. would not only ensure representation in criminal and family courts, it could prove to be revenue neutral, suggests Eder.
"Unrepresented litigants slow down the court system tremendously," she says.
Defence lawyers in B.C. are planning to continue protests over legal aid funding that began last year. The job action includes a refusal to schedule any matters other than urgent bail hearings, in the first week of every calendar month.
The protest began in Vancouver and Kamloops and is scheduled to expand next month to Abbotsford and Chilliwack, says Eder.
A spokesperson for the Ministry of Justice pointed to five pilot projects, announced last year, at a cost of $6 million over three years, as part of the province's legal aid efforts. The projects included the hiring of a full-time family law duty counsel in Victoria and expansion of a family law help line, which people can call from anywhere in B.C.
In terms of the rise in unrepresented litigants, the province has made more legal information available online, as has the LSS, the spokesperson explains.
It is also encouraging out-of-court resolutions in family law matters.
Update 4:30 pm: Corrected numbers regarding CBA-BC's requests for legal aid funding.
Update 5:30 pm: Comments from Ministry of Justice added.