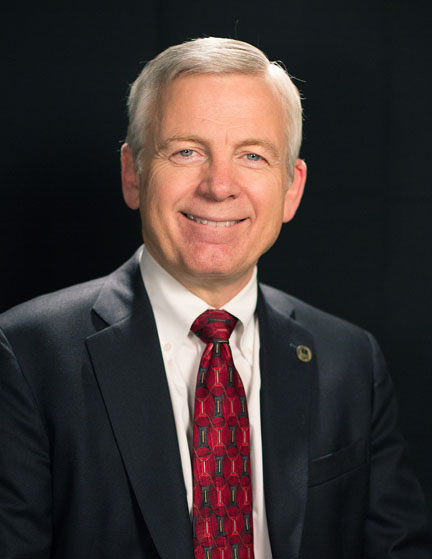 The fight is far from over for Trinity Western University and its fledgling law school.
Last week, British Columbia Advanced Education Minister Amrik Virk rescinded approval for TWU to offer a law degree program.
The university's plan is to have the inaugural class commence September 2015 but it has run into considerable obstacles over the controversial Community Covenant Agreement that asks the students to refrain from "sexual intimacy that violates the sacredness of marriage between a man and a woman," a stipulation opponents argue is discriminatory against LGBTQ individuals.
Virk had approved the law school in December 2013, but had noted the approval was conditional on the Law Society of British Columbia agreeing to offer accreditation. Since the LSBC
rescinded its original decision
to recognize graduates of the proposed law school on Oct. 31, the minister has been under pressure from those opposing the law school's charter of values to likewise reverse the government's approval.
OutLaws, an LGBTQ law student group with chapters at law schools across Canada, has been particularly vocal. Members have been fighting against TUW's law program since it was introduced, and on Nov. 6 wrote a letter to Virk, asking him to uphold his original stance and rescind his decision in light of the LSBC's reversal.
Doug Judson, a member of Osgoode Hall Law School's OutLaws chapter, calls Virk's decision an important one for the "ongoing discussion on this issue." He hopes this new development serves as a way for all parties to move forward.
"Overall it's just about ensuring everyone can stand on equal footing," he says.
TWU President Bob Kuhn expressed disappointment on the school's web site.
"It is difficult to conceive of a justifiable basis for the Minister to have revoked his approval of the school of law program. As a private Christian University, Trinity Western has demonstrated its place in Canada's academic community, delivering some of Canada's highest ranked professional programs," said Kuhn in a
statement
.
He also Kuhn reiterated his commitment to seeing the law school become a reality. The school now "has to carefully consider all our options," Kuhn said.
He alludes to legal action, stating "there are such important rights and freedoms at stake that we may have no choice but to seek protection of them in court."
TWU's law school has not had an easy road.
As well as the LSBC, the law societies of Nova Scotia and Ontario also voted not to recognize graduates of the proposed law school.
There are two active applications for judicial review of those decisions underway. The Nova Scotia Bar Society review is set for tomorrow, Dec. 16, running until Dec.19. The hearing is available by
webcast
. The Ontario petition is set to begin the week of Jan. 19.