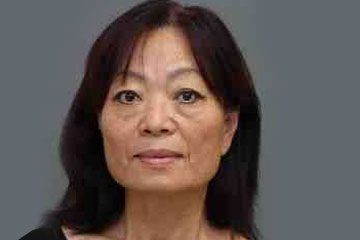 A Toronto lawyer who faced 75 charges of fraud in a case involving 140 condo investors has been sentenced to three-and-a-half years in prison.
Meerai Cho pleaded guilty in Ontario provincial court Wednesday to one count of criminal breach of trust and was sentenced on a joint submission with the Crown, according to her lawyer, William Trudell.
The matter was heard before Justice Jamie Chaffe at the 1000 Finch Avenue West court.
As
Law Times
reported
in September 2014, Cho was arrested and faced 75 charges related to fraud over $5,000, possession of property obtained by fraud and breach of trust. At that time, she said she transferred the condo purchasers' deposit funds, which she was holding in trust, to her client who was the developer of a North York building. The transfer of the funds to the developer was contrary to the rules of the Condominium Act.
"What it came down to was a breach of trust — all the facts went into the one count as opposed to 75 counts," Trudell says. "She didn't set off to defraud anyone. She didn't put any of the money in her own pocket."
Cho claimed she transferred the money to the developer, Joseph Lee, through an "honest mistake" due to her inexperience.
Trudell says $13.5 million went through her trust account to the developer. The money came from purchasers of condo units in the Centrium condo project at 5220 Yonge Street in Toronto. The project had about 140 investors — at least 50 of them were in court on Wednesday.
"Unfortunately, she trusted him completely, unquestionably and he took off with all the money and is hiding somewhere," Trudell told Legal Feeds.
As late as 2014, the developer would send Cho emails indicating he was sending her the money back.
"She kept feeding his demands to save the project and continued to do that because she thought he was going to send the money back and the project would work," says Trudell.
At one point, Cho mortgaged her own home and gave $400,000 of her money to try and save the condo project.
Trudell says Cho received none of the money and that was a significant factor in the court not ordering restitution.
"If you get the fruits of the crime, then obviously restitution is appropriate, but in this case, because she got nothing, she has nothing and chances of repaying it are negligible and she was receiving a penitentiary sentence on the scale of large-scale fraud," he says.
Cho stopped practising law and agreed to temporary suspension of her licence in 2014 and will now lose her right to practise.
Trudell described it as an "emotional day in court" as seven people read victim impact statements.
"The victim impact statements were raw and emotional," says Trudell. "They are people who are still angry, of course, but when they realize she got not one penny, people might look at her a little differently."
Trudell said some victims have made applications to the Law Society of Upper Canada compensation fund and it is "anticipated the victims will be compensated."
In a statement, the LSUC said its Compensation Fund "will move as quickly as possible to provide claimants with any grants for which they may be eligible, on the basis of the lawyer's dishonesty. The process is already underway and, if grants are approved by the Compensation Fund Committee, eligible claimants should begin receiving fund grants in the spring."
Cho's guilty plea and the evidence provided will be used to complement the LSUC's own evidence during the law society hearing, which is currently scheduled for March 8, 2017.
There is no limit on the total number of grants paid in respect of an individual lawyer. The Compensation Fund has per claimant limit of $150,000 for losses resulting in the period between September 2010 and July 2013, when Cho transferred monies held in trust for the purchasers to the developer of the condominium project. Each claim is assessed on its own merits to ensure it conforms with the Law Society Act and the Compensation Fund Guidelines.
Claimants who have not already done so can contact the Compensation Fund at 416-947-3343 or 1-800-668-7380, ext. 3343 or via email at
compfund@lsuc.on.ca.
Cho, originally a journalist in Korea, came to Canada and became a lawyer. Trudell says many of the victim impact statements came from people who also came to Canada to invest and lost everything.
"A lot of the victims said they had no faith in Canada and the justice system and legal system because lawyers are supposed to protect them," says Trudell. "She [Cho] stood up, apologized to them and told them not to lose faith in the legal system . . . She said there are a lot of wonderful lawyers; don't use me as an example."
Cho will serve the sentence in a federal institution, likely Grand Valley Institution for Women in Kitchener, Ont.
Lawyers for the victims are also pursuing civil actions.