As head of legal, North America & U.K, at Vale's base metals business, Kerry O'Reilly Wilks has dealt with multi-million dollar deals in her career, but nothing challenged her more than the day her son came into the world prematurely and suddenly they were both in need of critical care.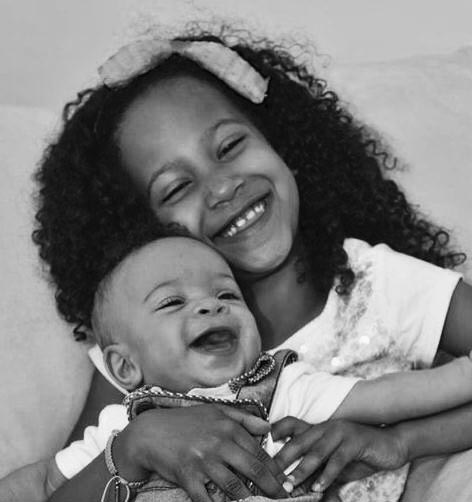 On Jan. 15, 2014, O'Reilly Wilks and her husband Lloyd Wilks, managing director with Counsel Quest, a litigation support company in Toronto, welcomed their second child, Malachy. The couple also has an eight-year-old daughter, Mairirois.
But unlike his sister's birth, Malachy arrived seven weeks early and 3.3 lbs as a result of a serious condition O'Reilly Wilks developed known as HELLP syndrome, a complication or variant of pre-eclampsia. HELLP is an acronym for the three main features of the syndrome: hemolysis, elevated liver enzymes and low platelet count.
Due to her condition O'Reilly Wilks was at risk of seizures. She lost her sight and ability to walk and carry her own weight.
For the beginning of his fragile life, Malachy was cared for by medical staff at the Level 2 nursery at St. Michael's Hospital in Toronto — people his parents have come to refer to as "Malachy's Angels." He was treated in the NICU at St. Mike's for several weeks.
When she was finally well enough to visit Malachy in his room in the NICU, O'Reilly Wilks says it was an extremely emotional moment.
"When Malachy heard my voice, he completely turned his head to me and opened his eyes and looked towards my face — just staring — as if to say to me that it was about time I showed up. There was absolutely no doubt that he knew exactly who I was from my voice. This was one of the most special moments of my entire life. After that, we started our walk together," she says.
As a result of the care and support the family received from the NICU at St. Mike's, the couple started various fundraising efforts for the hospital's NICU.
They began with "Malachy's Angel Quilts Project," quilts made in Newfoundland and embroidered with names or inspirational messages. The goal was to purchase, through donations, 40 quilts (two per incubator/bed) at $50 each. They now have more than 154 quilts.
And on July 25 they're planning a fundraiser called
Malachy's Soiree
at the Granite Club in Toronto.
"We hope the night will also give everyone an opportunity to do some 'feel-good, paying-it-forward' work by donating to St. Mike's very special and important NICU," says O'Reilly Wilks.
There will be a silent auction and some of the prizes include opportunities to rub elbows with some important corporate players and those in the sports and entertainment world:
• Lunch with Jennifer Maki, executive director of Vale S.A. and chief executive officer of Vale Base Metals Business
• Dinner cooked by Conor Spollen, chief operating officer, Vale Base Metals Business
• Lunch with Mark Travers, EVP, legal, and general counsel of Vale Base Metals Business
• Lunch with Frank McKenna, former premier of New Brunswick and Deputy Chairman of TD Bank
• Lunch with Norie Campbell, senior executive and general Counsel of TD Bank
• Lunch with Tom O'Neill, chairman of the board of directors of Scotiabank and Director of Loblaws and BCE
• Lunch with Brian Porter, president & CEO of Scotiabank
• Lunch with Simon Fish, EVP & general counsel, BMO
• A one-hour skate in equipment with NHL players Dougie Hamilton (Boston Bruins) and Freddie Hamilton (Colorado Avalanche) in Stoney Creek in early August 2015 for 1 to 6 kids and an opportunity to get items autographed by Dougie and Freddie
• Lunch with Tim Baker, lead singer of Hey Rosetta!
• A week in a private villa in the Cayman Islands
• Trout fishing package at
Igloo Lake Lodge
in Northern Labrador. Executive/first class package. Flights from Toronto to St. John's included. Guides will be Jim Burton and Brian Tobin (former Newfoundland Premier). Jim will fly two winners up with him and Tobin in his private plane to the camp. Two nights, three days and all wine, cigars and food are included.
If you are interested in the event or being a sponsor for Malachy's Soiree, contact Kerry O'Reilly Wilks at
kerryoreilly@hotmail.com
.


Update 4:03 pm: Igloo Lake Lodge details added.