Bencher Joe Groia has asked the governing body of the Law Society of Upper Canada to reconsider a controversial requirement that lawyers adopt and abide by a statement of principles.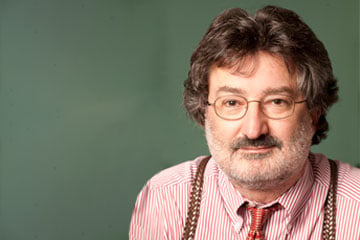 Bencher Joe Groia has asked the governing body of the Law Society of Upper Canada to reconsider a controversial requirement that lawyers adopt and abide by a statement of principles.
Groia filed a motion requesting conscientious objectors be exempt from the requirement, which obliges every lawyer and paralegal in Ontario to adopt a statement acknowledging their obligation to promote equality, diversity and inclusion. The statement of principles has faced vocal opposition from some legal scholars and lawyers since it was introduced by the law society this fall as part of an initiative to combat the barriers faced by racialized licensees.
Opponents have argued that the requirement imposes beliefs on lawyers and is contrary to the Charter.
Groia says the law society can continue to promote goals of diversity while respecting the freedom of lawyers by exempting those who will not sign a statement as a matter of their faith or conscience.
"The Supreme Court of Canada has said that compelled speech is undemocratic and the hallmark of a totalitarian state," says Groia.
"No matter how much I personally support the goal of greater diversity, and I believe it is extremely laudable indeed, we cannot and should not ask any lawyer to be compelled to say something unless they choose to do so of their own free will."
Starting this year, the law society will require lawyers to adopt such a statement and check a box on their annual reports to show they have done so. They will not have to submit the statement to the law society.
Some lawyers have already said they will refuse to comply.
LSUC Treasurer Paul Schabas has said the law society will send letters out to those who do not follow the requirement, but will not penalize non-compliance this year.
Convocation approved the statement of principles in December 2016 as part of a package of 13 recommendations seeking to battle systemic racism in the legal profession.
In that meeting, Bencher Sidney Troister brought forward a motion asking the recommendations be considered separately, as he felt some of them — such as the statement of principles — were problematic, but still supported others. His motion was defeated by a vote of 31-19 with two abstentions.
The entire package was unanimously passed with three abstentions.
Troister applauded Groia's new motion.
"This motion is very important," Troister says. "It recognizes that diversity includes a diversity of opinion and a diversity of personal beliefs."
Supporters of the statement of principles say the requirement is a necessary step in promoting a cultural shift and that it is simply an affirmation of what lawyers are already meant to abide by.
Bencher Raj Anand says the words in the requirement reflect existing obligations under the Human rights Code and the law society's Rules of Professional Conduct, which hold lawyers have a "special responsibility" to advance equality.
"I am not surprised that we have heard from a small but vocal segment of the legal profession and other commentators about the words I am proud to have drafted and insisted upon, and which passed after a healthy debate at Convocation," says Anand, who is a co-chairman of the law society's Challenges Faced by Racialized Licensees Working Group.
Anand says the law society is concerned with lawyers' actions and not their beliefs.
Quinn Ross, the president of the Ontario Bar Association, says the comments of some opponents have obfuscated the real issue, which is that equality, diversity and inclusion are fundamental to the future of the profession.
"If we lose site of that, we have let down ourselves and the public we serve," he says.
"We can't let that happen. I cannot find fault in confirming that the profession charged with the defence and advancement of equality, diversity and inclusion in society, has the obligation to do so in their own practices. We need to get on with this."
A spokesman for the law society confirmed receipt of the motion, which will be brought before Convocation in December.