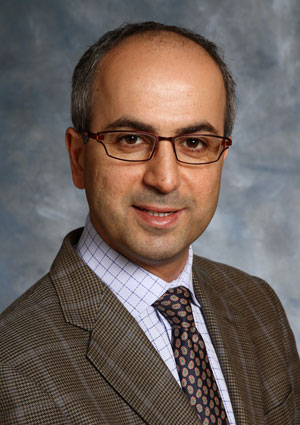 Many legal professionals continue using laptops when away from the office, but an increasing number are moving to tablets. Both categories are constantly developing and becoming more sophisticated.

Apple's MacBook family is undeniably the market leader for high-end laptops. Microsoft's Surface hybrid tablet/laptop has been making significant strides in taking away some of this market share.

The MacBook family is made up of six models, ranging from the MacBook Air to the MacBook and MacBook Pro. All are in their advanced evolutionary stage and some of them have been revamped earlier this year in their design, construction, features, and capabilities.

Microsoft's Surface is currently in its third generation, as the Surface 3 and Surface Pro 3. Microsoft, too, has been fundamentally revamped from its earlier versions.

The Surface line started in mid-2012 with the RT version (which I bought at the time). It had many limitations and in 2013, Microsoft released the Surface 2, a much more capable device. Microsoft marketed it as a more capable device than a traditional tablet.

In 2014 and 2015, Microsoft released the Surface 3 and Surface Pro 3, which offered further significant improvements and have quickly become popular tablets/laptops. They are capable enough that Microsoft has been marketing them as head-on replacements of the MacBook Air.

Comparing the Surface Pro 3 to the MacBook Air is in some ways like comparing apples and oranges given how fundamentally different the two products are in their makeup and features.

While the two devices will likely never be truly comparable given their distinct approaches and genetic makeup, the overlap between the two in what they do as laptops and their applications may grow, and the corresponding gap may shrink over time. Each offers distinctive advantages.

The MacBook family offers the following:

• legendary intuitive use and the unique Mac operating system;
• unique keyboard and trackpad technology with a crisp feel unlike any other;
• sturdy construction;
• very long battery life; and
• unique design.

The Surface offers its own advantages, including the following:
• Windows 8 operating system;
• tablet format and touchscreen;
• handwriting capabilities;
• detachable magnetic keyboard that doubles as a protective screen cover; and
• its own unique design.

There is more coming to the Surface. Windows 10 is launching on July 29 and is expected to overhaul the latest Windows operating system. It will be available on the Surface.

For current Microsoft users, whether desktop or mobility — and that includes a great many of us — the initial upgrade to Windows 10 is expected to be free for the "lifetime of the device" (it is unclear whether future updates will be free as well).

Perhaps a few months after the release of Windows 10, it appears likely Microsoft will release the Surface Pro 4, the next generation of the Surface line. Rumours have it that in addition to, of course, operating on the soon-to-be released Windows 10, it will feature a high-resolution screen, possibly come in two different sizes, and may work on Intel's Core M Broadwell CPU, which is used in the MacBook.

In addition, it is rumoured to be thinner, based on a solid state drive and have more heat dissipation abilities, while keeping the unique and successful overall design of the Surface 3.

With the Surface 3 and the soon-anticipated release of Windows 10 and later the Surface 4, the choice between Apple's MacBook and Microsoft's Surface will become even more difficult.

They are distinctively different products and while they have many overlapping applications, they perform them differently. Add to that the many other Windows-based light laptops, and the choice becomes even more difficult. Ultimately, one has to go with what is most comfortable for the person using the device and which key features best fit one's needs.