The Nova Scotia courts are bringing back a conference where journalists and legal professionals learn from each other after 10 years.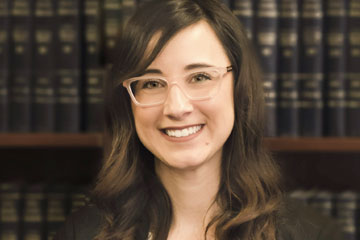 The Nova Scotia courts are bringing back a conference where journalists and legal professionals learn from each other after 10 years.
The Media and the Law conference will take place May 11 and 12 at Pier 21 in Halifax, and it will be livestreamed on the Nova Scotia Courts website. This weekend will be an introduction to the relationship between journalists and legal professionals for people new to either field or a refresher for those already established in the professions.
Jennifer Stairs, communications director for the Nova Scotia judiciary, says the conference is important because journalists are the public's window into the court, and it's important that the legal system and the journalists understand each other.
"We want to make sure that the news coverage coming out of the courts is as balanced and fair and accurate as possible," says Stairs. "And a big part of that is ensuring that the reporters have access to the information they need and then physical access to the courts and the cases themselves."
The first version of this conference — then called "A Free Press and an Independent Judiciary" — took place in 2008, and it focused more specifically on the Nova Scotia courts system. Stairs says it was thought it was time to once again open the conversation across the country because of the changing face of journalism and law.
"We felt that we're at a time where technology is really changing how things happen in the courts," she says. "And we're seeing issues, in terms of the shrinking newsroom, so you have less specialized reporters or beat reporters that are specifically covering the courts."
On the agenda for the weekend are introductory panels to each profession and panels on social media, coverage of sexual assault trials and the open courts principle. Karen Endres, the managing criminal lawyer at Nova Scotia Legal Aid in Dartmouth, will sit on the first panel of the weekend called Justice 101. The panel will discuss the role of several legal organizations in the courts system. Endres says it's important for the media to understand the justice system so that it can form a bridge between legal professionals and the public.
"Ultimately, as members of the justice system, we need to all be working together to provide information to educate the media on issues or cases, so in turn the general public can be informed," she says.
Keynote addresses will be delivered by Chief Justice Mary T. Moreau of the Alberta Court of Queen's bench, Judge Kevin S. Burke, who is from Minnesota, and Desmond Cole, an activist and journalist from Toronto.
Stairs says she hopes the livestream means that the information will be useful for anybody who wants to listen.
"We want to make sure this is as accessible as possible," she says. "Obviously, we have a lot of people who want to attend in person and be a part of that discussion, but this will ensure that others who can't physically be there will be able to tune in and hear what's being discussed."