British Columbia's automatic roadside prohibition regime has been upheld by the Supreme Court of Canada after its rulings on Goodwin v. British Columbia and Wilson v. British Columbia today.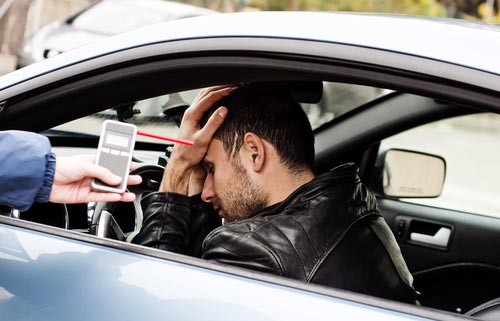 Bryant Mackey, counsel for interveners Mothers Against Drunk Driving Canada in Goodwin, says the rulings send a strong message to the provinces to "the desirability of having provincial administrative regimes that are aimed at curbing impaired driving to compliment the criminal code provisions."
"From the perspective of my client, it's a good day for those people who want to see preventable drunk driving injuries and deaths reduced in the country," he says.
A lone dissenting judge in Goodwin warned for the need of greater judicial oversight in order to protect the public's right against unreasonable seizure, and Mackey says that too is a welcome compromise when it comes to curtailing impaired driving.
"It's equally important to have some ability for drivers to review the process under which they are being prohibited from driving in those cases where there may be a malfunctioning machine or some other procedural problem," Mackey says.
Justice Andromache Karaktsanis writing for the majority in Goodwin said that the ultimate question facing the court was whether the review provisions of the roadside suspension scheme offer reasonable protection against abusive exercise of the state power to intrude on the individual's private sphere.
"In my view, the answer is yes," she wrote.
B.C.'s roadside regime came into play in 2010, providing police with the power to sanction drivers for impaired driving at the side of the road on the basis of a portable breath device test.
In Goodwin, a group of about seven drivers, who had been issued 90-day licence suspensions after refusing to provide samples, made a constitutional challenge against the law. They argued the rules violated their rights of unreasonable search and seizure and their guarantee of innocence until proven guilty.
In the other matter, Lee Michael Wilson had received a three-day driving ban in September 2012 after a roadside device test showed a blood-alcohol level in the warning range.
He successfully challenged the ban, arguing other than a warn reading there was no evidence his ability to drive was impaired. That decision was overturned in a subsequent challenge to the B.C. Court of Appeal. The SCC stood by the appeal court's ruling Oct. 16.
Wilson's lawyer Kyla Lee says the rulings are "legally quite correct" but expressed frustration the SCC did not make a more in-depth analysis.
"It's mindboggling; everything stays the exact same," she says. "It's surprising to me they granted leave on both cases and didn't say anything more than what the Court of Appeal had said. For the Supreme Court to grant leave on cases that pertain to a provincial regime . . . and to just confirm what the Court of Appeal said and not to take it one step further, I find it surprising."
In a statement from Justice Minister Suzanne Anton, released following the decisions, she said she was pleased to see the court agree with the province's arguments in both cases and that the court did not introduced any new concerns with the immediate roadside prohibition law.
"Our plan [is] to continue to have one of the toughest drinking driving laws in the country and to continue to protect public safety by getting these drivers off our roads," Anton said.