Nimbleness helps to support business growth amid pandemic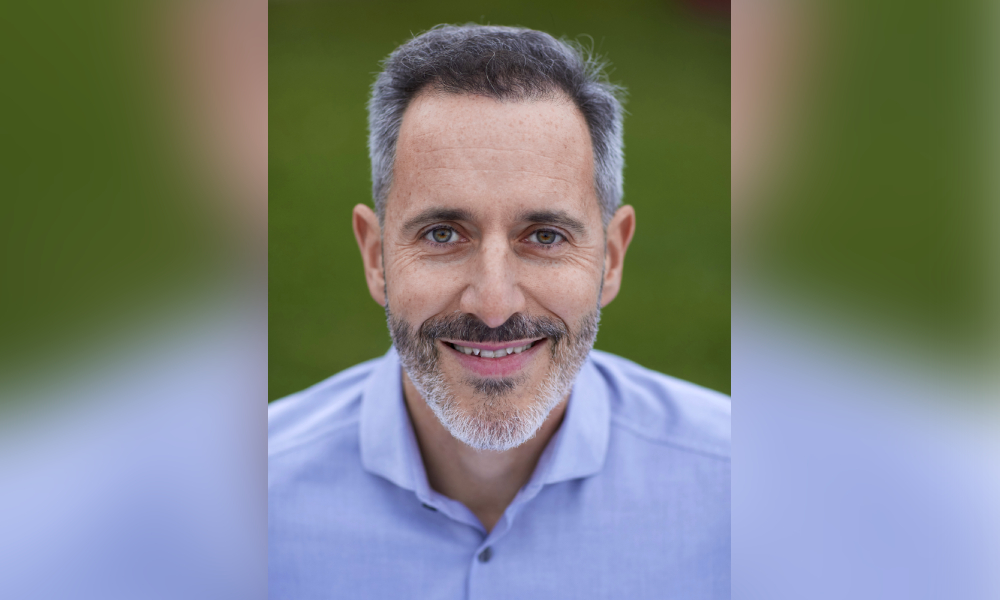 When Phil Kurtz joined the legal department at BlackBerry – formerly known as RIM – 11 years ago, he was already accustomed to closing deals, having spent eight years in the private equity world at VenGrowth, which at the time was the largest and most active venture firm in the country. Kurtz was responsible for structuring and negotiating transactions, and managing investments, and he had the opportunity to work on over 100 deals during his time at VenGrowth.
"It was a nice transition to RIM," says Kurtz. "When I first joined in 2009 we had a lot of cash for acquisitions so I joined as an M&A lawyer, doing transactions at that time," he says. "I built up a small M&A team and eventually took on responsibility for the corporate team."
Kurtz gradually added new responsibilities to his remit and he now holds the title of vice-president, deputy general counsel and assistant corporate secretary at BlackBerry where he takes the lead in corporate governance matters, cross-border securities compliance, acquisitions, corporate entities, and real estate. He also has oversight of all public disclosures for the TSX listed company, including press releases and strategic transactions.
"As a fairly old tech company, we have a long history of acquisitions and changes in business strategy, and so we have a lot of legacy stuff," says Kurtz. "It's an interesting company because we're a lot smaller than we used to be but we're quite complex."
Amid the pandemic, the team – which consists of of 27 lawyers, in addition to business affairs managers, and experts on compliance and other regulatory matters – shifted its focus to help support areas of the business which were in high demand such as Endpoint Management Software, cybersecurity solutions and Critical Event Management which offers emergency alerts.
"I think we came into the pandemic pretty adaptable and lean," says Kurtz, who works remotely with team members in California, as well as Waterloo, Ontario and the Greater Toronto Area. "We've had many years of doing more with less and handling change and being pretty nimble so in many ways we were pretty well prepared for this."
Kurtz and his team have been focusing on information flow throughout the pandemic and also encouraging the use of digital signatures.
"The legal department tends to act as kind of an information hub where we interact with a broad range of other departments, so we help the communication flow and break down information barriers," he says.
Among recent initiatives, the Canadian multinational company has implemented its own BlackBerry Protect software across all employee devices to provide automated protection from cyber security attacks, and to better understand the customer experience. Kurtz and his team are also working on an opportunity to monetize a portion of the company's patent portfolio through a sale which will result in investment funds to grow the software business. The team will handle any acquisition transactions to support the potential growth, as well as initiatives to drive the top line.
Environmental, social and governance issues are top of mind for Kurtz this year as he aims to meet the demands of investors, proxy groups and regulators, with an increased focus on sustainability and diversity – particularly the need to improve gender diversity in the company.
"We have relatively good racial diversity in the company which reflects our society, but we have work to do on gender diversity," says Kurtz. The team is also working on ways to exit some of the company's leased properties in order to reduce costs and minimize the carbon footprint. Approximately 25 per cent of BlackBerry's workforce will continue to work from home in the post-pandemic world to accommodate these reductions.
Kurtz is also busy helping to prepare for the company's annual shareholder meeting which will be held in June in a virtual setting.
"We've had some changes in our investor base this year, so we want to make sure we are running a good meeting with a high level of engagement for our shareholders, and that we understand what the concerns of our new investor base are," he says.