Fear of reporting, lack of information among the key issues assault survivors face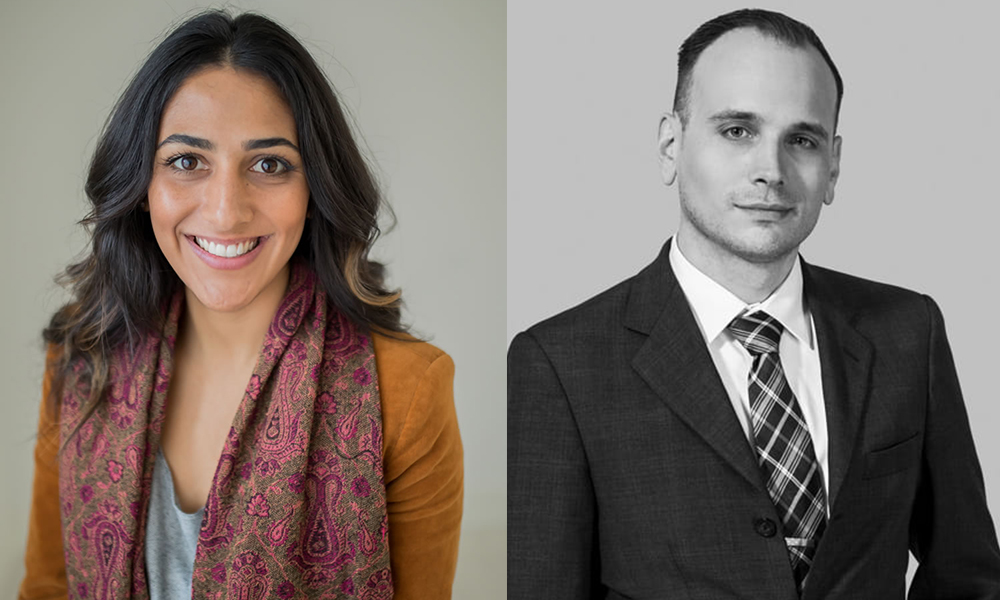 The biggest challenges in helping those who have experienced sexual violence as they deal with the legal system include the fear of reporting a sexual abuse crime, and the lack of information a victim receives as the perpetrator's criminal process proceeds, says one of the lawyers involved in a new Prince Edward Island program to help victims.
"I've learned that it's incredibly difficult for people who have experienced sexual violence to tell anyone, let alone report it to police," says Conor Mullin, an associate at Key Murray Law's Charlottetown office. "There's often a sense that they are not believed by the people they are reporting to, and they feel almost cross-examined in a way that is very different from other crimes that are reported. Someone reporting a break-in would not be treated the same way."
This is just one of the reasons why Mullin is part of a new program, called RISE, that provides educational, legal and emotional to support Islanders dealing with sexual violence trauma.
The program is offered through Community Legal Information, an organization that helps people navigate and better understand the legal system. The provincial government provided $200,000 to support the program over two years to complement existing services CLI offers to Islanders.
Alia Hack, project manager with RISE, says the challenge many victims of sexual violence or workplace harassment face is "not really knowing where to start," adding that it is estimated that 95 per cent of crimes involving sexual violence or harassment are never reported.
She says navigating the court process can be "really confusing," especially when it is a criminal case of sexual violence. "It's a court case between the Crown and the perpetrator," with the victim's role in the process is testifying as a witness.
But the RISE program's aim is to better inform survivors of sexual violence with up to four hours of free legal advice, and personalized assistance to navigate the justice system and community supports, as well as emotional support to address the trauma of sexual violence.
Hack makes clear that this service is meant to provide information and options, and the lawyers who have volunteered for the program are "not representing these victims as lawyers." The lawyers' role is to help survivors understand what the process is going to look like and what the options are.
Mullin, who has worked with CLI in the past, says he volunteered for the program because he believes victims feel a "real alienation going through the process right from the get-go." Even when police charge someone and the case is given to the Crown, he says there's often "a lack of involvement with victims and how they might want things to proceed, or at least advising them of what's happening."
Mullin says that, while the situation is steadily improving, survivors of sexual violence "don't necessarily have as much of a voice in how a prosecutor proceeds on a case, or if a plea bargain is being offered because the prosecutor doesn't believe the evidence will hold up in a trial." This can lead to victims feeling a "real sense of powerlessness," Mullin says, adding that helping victims understand the process through the RISE program can at least give them some sense of understanding, and through that, some power.
Hack says one issue that may be somewhat peculiar to PEI is that it is such a small province, with many small, tight-knit communities.
"So, on one hand, we can gather around and support each other really well through a tough time," she says, "but it can also be really scary to disclose an experience of sexual violence or workplace sexual harassment because of the tight community connections we all have."
The RISE program allows survivors of violence to know they have confidentiality when talking about legal options before they decide to act, Hack says. The program will also work closely with Rape and Sexual Assault Services, and the provincial Department of Justice and Public Safety's Victim Services program.
Hack says the RISE program was born out of two different projects — a five-year Justice Canada program that started in July 2019, and a provincial program that started in March of 2020, which addressed the issue of workplace sexual harassment by providing free legal resources to the community. That program was given a larger scope to extend services to victims of sexual violence, leading to the official launch of RISE in July.
The program is providing free legal advice on a first-come, first-serve basis. But both Hack and Mullin say that since the program is so new, that hasn't been a problem for those seeking help.
Mullin says, so far, he has dealt with one client under the RISE program. That person had already seen her perpetrator go through the criminal process, but he is getting out of prison soon and she was worried about what would happen, especially as they had a child together. Mullin helped in drafting documents of separation, but also gave the survivor advice on legal protections she could access to ensure through a Victims Assistance Order that the perpetrator keeps away from her.
At the end of the day, these documents are pieces of paper, Mullin says, "but they are important in that it allows for legal recourse if they are not respected, and police can then intervene."