Truth and Reconciliation Toolkit provides information from land acknowledgments to hiring practices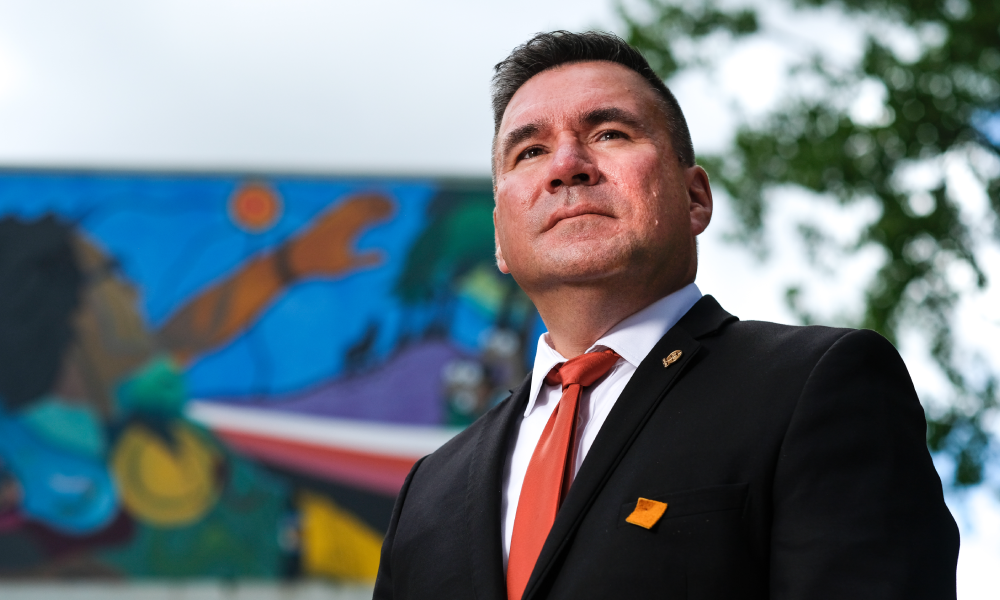 The Canadian Bar Association launched its Truth and Reconciliation Toolkit for law firms on Monday -- National Indigenous Peoples Day -- and which is intended to help firms engage with Indigenous advisors, recruit and retain Indigenous talent, and better serve Indigenous clients.
In partnership with NVision Insight Group and with the support of McCarthy Tétrault LLP and Lawyers Financial, the CBA's new toolkit gives law firms "a wide variety of resources which they can look at [and] utilize, whether they're initiating their own reconciliation journey, or they're already on one," says CBA President Brad Regehr.
Accessible online, the toolkit contains an introduction, four sections and myriad pages, which Regehr – who is the CBA's first Indigenous president -- says will be regularly updated. It provides information from everything from land acknowledgments to hiring practices, to dealing with implicit bias to resources on history, he adds, and can also direct users to other resources.
The toolkit will provide "a roadmap" on where people might look for information, Regehr says, and to encourage people to consider the issues. "It will be an evolving website."
The CBA's Truth and Reconciliation task force had recommended creating educational materials and opportunities for the legal profession as part of the cultural competency training called for in the Truth and Reconciliation Commission's Calls to Action, the CBA said in a news release.
Over the course of a year, and under the auspices of CBA Advocacy Department's Strategic Initiatives, the toolkit was developed through research, gathering information, and discussions about what to include, says Regehr.
Section 1 is on Leadership and Governance, and outlines building a framework for reconciliation, including law firm messaging and promoting firm efforts, and engaging with stakeholders, including Indigenous advisors.
Section 2, on Learning, Celebrating and Supporting Indigenous Communities, discusses learning, including via the professional development program The Path – Your Journey Through Indigenous Canada, and training in Indigenous-specific anti-racism and unconscious bias; celebrating and engaging with Indigenous communities; and supporting Indigenous communities and businesses.
Section 3, Talent Management and Students, addresses inclusive hiring practices and engaging Indigenous students. And Section 4 explains deals with Law and Legal Traditions, explaining, for example, the difference between Aboriginal and Indigenous law, and providing common phrases, glossaries, dictionaries and writing resources, as well as references to other resources.
The term "toolkit" is apt because of the abundance of resources in it, says Regehr.
"I encourage lawyers and law firms to look at it," he adds, noting that, despite the wealth of information the toolkit contains, it can be readily dipped into and out of according to what the user wants to know. "Make that commitment to yourself that you're going to look at this as part of your reconciliation journey," he says.
"The recent discovery of unmarked burials of Indigenous children at former residential schools is a stark reminder of the need to genuinely and urgently engage in the process of truth and reconciliation," McCarthy Tétrault's Chief Inclusion Officer Nikki Gershbain told Canadian Lawyer.
"This should be a priority for all law firms and legal workplaces," she added. "The CBA's Reconciliation Toolkit is an important step forward for the legal profession, and should be a starting point for any organization looking to begin this important journey."