Jonathan Rudin's book enlightens lawyers on the discrimination and colonialism faced by Indigenous communities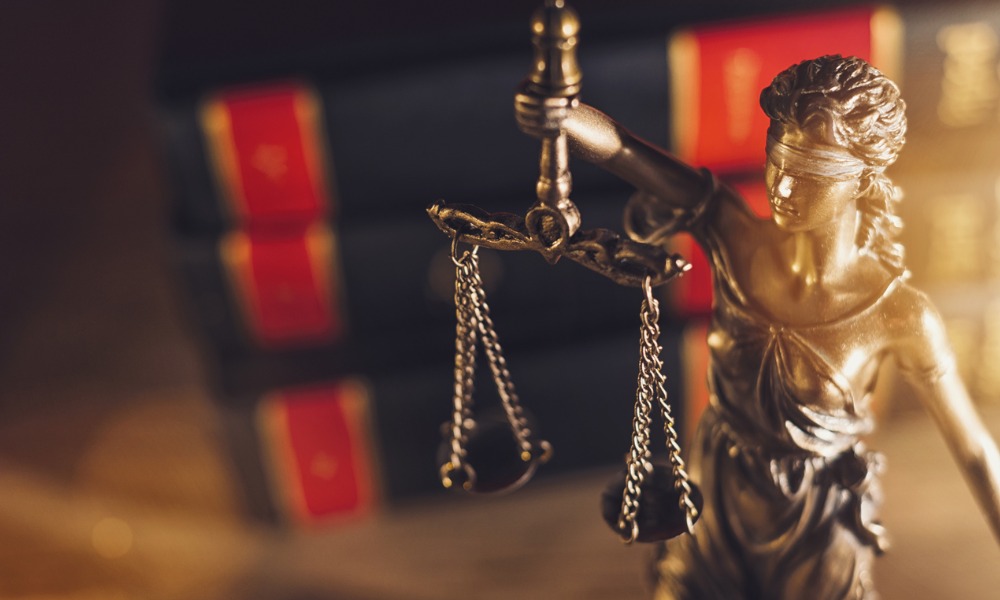 Lawyer and Aboriginal justice advocate Jonathan Rudin has been awarded the Walter Owen Book Prize for 2019 by the Canadian Foundation for Legal Research.
His book, Indigenous People and the Criminal Justice System: A Practitioner's Handbook, seeks to enlighten lawyers and judges regarding this "most overrepresented population in Canada's criminal justice system," who are faced with discrimination and colonialism, among other systemic problems.
Rudin is the founder and the program director of Aboriginal Legal Services of Toronto. In the course of his work for ALST, established nearly three decades ago, he has appeared before all levels of court.
An outspoken advocate of justice for Aboriginal communities, Rudin had a hand in establishing the Community Council back in 1992, which was the first urban Aboriginal justice program in the country, as well as the Gladue Court at the Old City Hall Courts in Toronto in 2001.
He has also written extensively on the subject of Aboriginal justice. For this latest "ground-breaking contribution to Canadian law literature," published by Emond Publishing in Toronto in June 2018, the foundation has chosen him from among 35 nominees to receive the $15,000 cash prize.
"The Foundation's Prize Jury found Rudin's treatment of the issues relating to Indigenous people in Canada's criminal justice system to be painstakingly comprehensive, compassionate and exceptionally articulate," said the news release announcing this year's prize.
"The Jury, comprised of current or retired Justices, university faculty and practicing lawyers, anticipates that Rudin's book will become an essential primary reference for the subject."
The prize was named after the foundation's first president, Walter Owen, who was also a former president of the Canadian Bar Association, as well as a prominent member of the Law Society of British Columbia. Awarded to English-language books during odd-numbered years and to French-language books in even-numbered years, the prize honours excellence in legal writing and contributions to Canadian law.
Finalists this year were Ontario Court of Appeal Justice Robert Sharpe, Osgoode Hall Law School professor Philip Girard, University of Toronto law professor Jim Phillips, St. Mary's University history professor R. Blake Brown, commercial litigator and arbitrator Marvin J. Huberban and Bennett Jones LLP partner Arthur Peltomaa.
"Book Prize winners and finalists have produced works that are invaluable to the entire legal community in Canada," said Michelle Awad, chairwoman of the foundation, in the news release. "We offer our heartfelt congratulations to Mr. Rudin for developing a pivotal guide for practitioners who work with Canada's Indigenous population."