Legal departments take the lead in sustainability efforts amid pressure from shareholders and regulators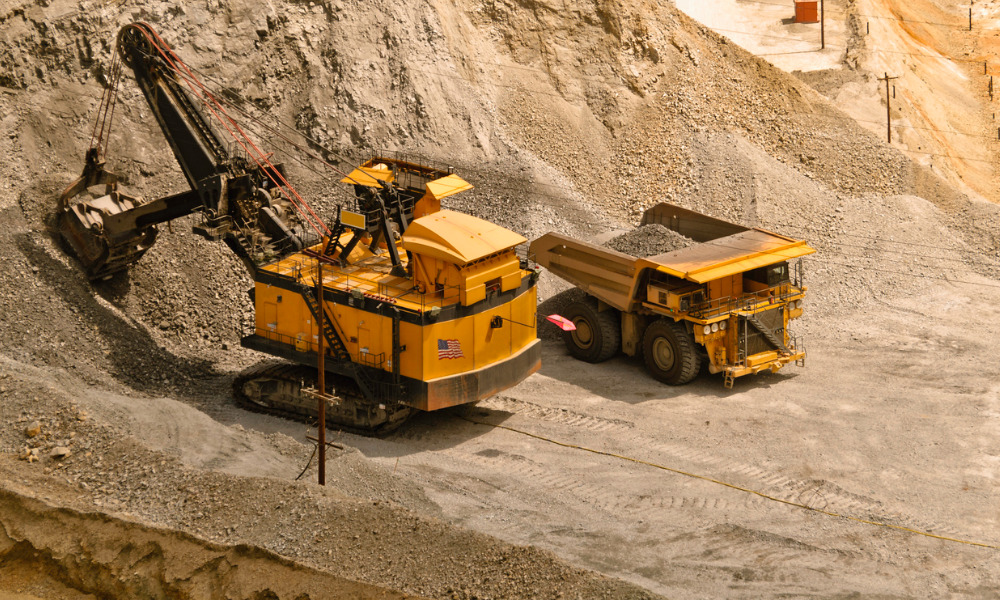 As mining companies are under increasing pressure from investors, regulators, and other stakeholders to demonstrate their environmental, social, and governance efforts, legal departments are spearheading sustainability initiatives and often taking the lead in public disclosures.
"In 2021, we also saw a rise in shareholders of companies bringing forward environmental and social proposals," says Leanne Krawchuk, corporate M&A securities, construction and mining partner at Dentons Canada LLP. "Board members or entire boards are going to be replaced by shareholders if they are not committed to becoming ESG astute."
Some of the more significant ESG concerns for mining companies this year include limiting water use, purchasing power from renewable energy providers, and partnering with Indigenous peoples.
"There's an opportunity for mining companies to partner with Indigenous peoples in close proximity to the mine site who can also benefit from developing solar or wind infrastructure," says Krawchuk. "You can have economic reconciliation with Indigenous peoples by owning those assets together."
As senior vice-president, risk, ESG, general counsel, and corporate secretary at Capstone Mining Corporation in Vancouver, Wendy King oversees ESG strategy governance. She will focus on developing Capstone's climate change strategy this year and preparing a sustainability report.
"Given the more recent significant focus by investors and boards and the evolving expectations of employees, customers, communities, and other stakeholders, we restarted our formal reporting in 2020 and have devoted resources and time to our ESG strategy development, reporting and strengthening our culture of innovation and ESG-based decision-making," says King.
The climate change strategy at Capstone involves estimating energy emissions and identifying strategies to reduce emissions at all four of the company's mine sites and mine development projects.
King plans to continue strengthening the ESG strategy at Capstone by focusing on alternative decarbonization pathways such as renewable energy and other market-based solutions such as power purchase agreements. She also spends a lot of time on ESG risk management.
Sheila Colman joined Lundin Gold Inc. when it came into existence seven years ago, and in that time, her role has steadily evolved to reflect the growing focus on ESG in the mining sector.
"I'm no longer looking at ESG matters in a reactive way, when incidents arise. I'm now looking at ESG proactively from a strategic perspective," says Colman, who holds the title of vice-president, legal and corporate secretary at Lundin Gold. As a management team member, Colman has an active role in advancing sustainability for the company – with a specific focus on sustainability and diversity, equity, and inclusion.
Climate change is one of the critical pillars of the sustainability strategy at Lundin Gold. Colman is co-leading the implementation of the Taskforce for Climate-Related Financial Disclosures for the organization with the VP of sustainability, which involves making structural changes to the composition of the board and the management team and developing climate literacy through workshops. They also did a lot of work around risk identification.
"2022 is going to be about pulling together all of that work into our first climate change report, and also improving our strategy and implementing the actions that we've come up with," says Colman.
At Copper Mountain Mining Corp. in Vancouver, an overarching goal is to achieve net-zero carbon emissions by 2035. The company is already committed to sustainable mining standards and is now preparing its first environmental mining report this year.
"Disclosures have become such a significant portion of ESG, so there's a fair bit of work to be done around how to adequately capture what we're doing and how to properly disclose it to the market," says Matthew Langford, vice-president, general counsel, and corporate secretary at Copper Mountain. Focusing on investor shareholder engagement is also crucial for mining companies.
"Our ESG programs and disclosures are being heavily scrutinized by investors and activists, so there is an opportunity that has arisen for mining companies to access funds allocated by different investment funds and portfolio companies," he says. "By being a good corporate citizen, those funds become more accessible."
Mining companies must be wary of greenwashing, so setting out targets and ensuring a robust procedure to achieve and measure those targets is a top priority for Langford.
As corporate secretary, Langford is responsible for keeping the board and sustainability committee aware of developments in ESG matters. On the general counsel side, he monitors compliance and permitting risk and consults with the provincial government and First Nations groups to ensure the company complies with agreements.
General counsel are often tasked with managing ESG matters for their organizations due to their range of skills and experience.
"As general counsel, we are the guardians of the corporate culture," says Colman. "We set the company's expectation for what is responsible business conduct, and that is really a key ingredient to our sustainable business practices." In Colman's opinion, touching on all parts of the business in their day-to-day work also gives general counsel the opportunity to be agents of change for the company.
For her part, King adds that lawyers often have strong project management skills and experience in developing and managing governance frameworks, which positions them to manage ESG matters.
"It really requires a top-down tone of importance to create an organization-wide culture of ESG-based thinking," says King. "We have a cross-function, cross-organization team that works on our ESG governance initiatives, which has really helped to strengthen that culture throughout Capstone Copper."
In Krawchuk's opinion, in-house counsel at mining companies have a vital role to play in supporting boards in carrying out their fiduciary duties.
"In-house counsel can really provide a lot of ongoing information relating to soft laws that really need to be traced, and the statements of principles being agreed by the nations where their mine operations are located, and any codes and practices in the mining industry," says Krawchuk.