B.C. lawyer works in economic development, corporate governance and natural resource stewardship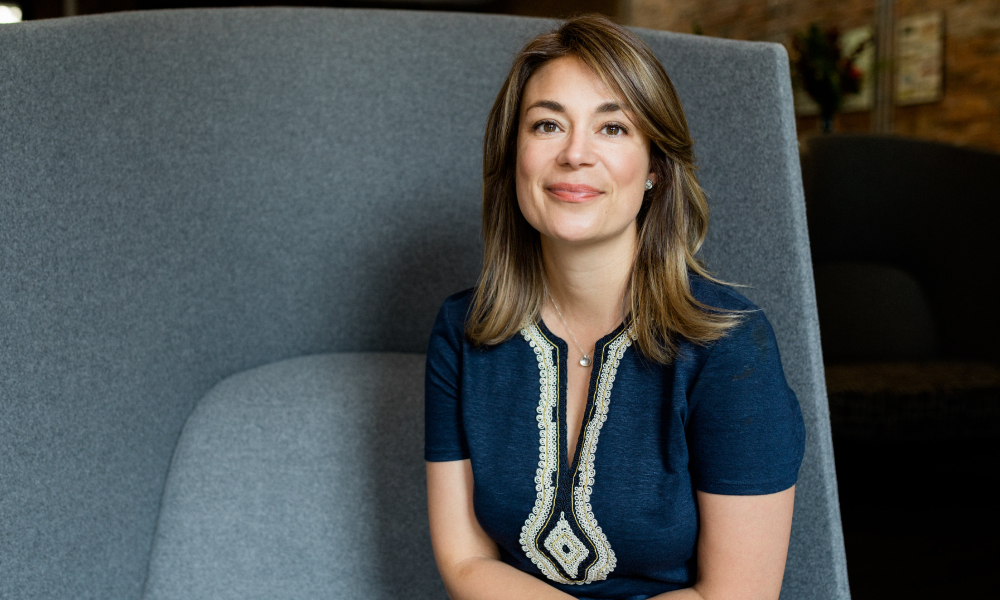 Tamara Napoleon knows that much of her strength as a lawyer and an advocate of Indigenous rights comes from belonging to a family of strong women.
"I have a strong matriarchal bent in my family," says Napoleon, partner at Miller Titerle Law Corporation in Vancouver and one of Canadian Lawyer's "Rising Stars" for 2020. "My mom, my aunt and my sister were very much in the constellation of my upbringing, and they are strong fierce women, so they don't take a lot of bull, and they don't take no for an answer."
In her practice, Napoleon has focused on Indigenous economic development, corporate structuring, Indigenous governance, and natural resource stewardship. It's a job that involves negotiations with resource companies and government-to-government negotiations at the federal and provincial level. She also advises on a range of project agreements and reconciliation agreements, always with the objective that the legal rights of the Indigenous clients she serves are respected.
Napoleon is a member of Saulteau First Nations, located on the shores of Moberly Lake, and among a handful of Indigenous female solicitors in Canada. Much of her upbringing involved witnessing the activism revolving around Indigenous rights, thanks to her parents' involvement in further those rights.
Her parents met during the 1970s at the Smithers Friendship Centre in Northern, B.C., so much of her non-school education focused on blockades, conflicts over Indigenous rights, and travelling to First Nations communities along with her parents as part of community development projects.
Napoleon said this upbringing helped her learn "the value of land and relationships as bedrocks of nationhood." Society reform "was a big pillar of my upbringing," she says, along with making sure that creating opportunities that members of her family didn't have.
However, Napoleon admits, growing up, she never had a proclaimed desire to become a lawyer. "I don't think that I ever knew that I was going to become a lawyer," she says, unlike others who grow up knowing that is what they are going to do." Instead, she took Women's Studies at the University of Victoria and decided to stay there for law school after graduating with her bachelor's degree.
Her decision to go into law may also be explained by her aunt's decision to go to law school around the time Napoleon was doing her undergraduate studies. Napoleon says her aunt was already a grandmother when she decided to go to law school and had not even graduated high school.
"She went directly to law school based on the work that she had undertaken throughout her career and the changes she had made," Napoleon says, adding that her aunt would regularly say something along the lines of "when you go to law school, Tamara."
After graduating from the women's study program, she went to work at the Gender Analysis and Policy Directorate of B.C. She decided later that law school was where she wanted to be. "I thought I'd thought I'd go into the non-profit world that my parents came from but witnessed a lot of burnout and the limitation of change you could make with few resources."
"I wanted a career that didn't have limitations, and where I could affect a lot of change. And law was very much a language that was becoming very powerful. It just kept coming up in every and every direction that I was looking." Not only did she identify with the law as an instrument of change to help empower Indigenous peoples, but it was also a way of returning Indigenous women to their respected place of equality and prestige in their communities.
Napoleon notes that she was at law school when the Supreme Court of Canada ruled on Haida Nation v British Columbia in 2004. It is the leading decision of the SCC on the Crown's duty to consult Indigenous groups before exploiting lands to which they may have claims.
"It felt like there was a great deal of possibility around the duty to consult, and it was the first real constitutional recognition that . . . a real duty to consult that was owed." It felt like an essential step towards reconciliation, which Napoleon felt she wanted to be part of.
Napoleon also feels that steps are being taken in having Indigenous laws exist beside Canadian law, not so much about incorporating Indigenous law into Canadian law, but "moving towards legal pluralism," where the two systems coexist in the same space.
"I think we have to challenge the premise Canada has a monopoly on the application of the law," she says, pointing to the notion of one First Nation she works with about the legal concept of "walking on two legs." But for that concept to work, she adds, "both legs have to equal."
Napoleon says the tension between the duty to consult and the discussion around free prior informed consent are two of the biggest challenges in Indigenous Law in Canada. As well, she says, "legal pluralism and reconciliation are other large "themes within Indigenous legal and political discourses in Canada."
Economic reconciliation and development of resource-rich First Nations lands must also be looked at through the lens of sustainability, Napoleon says, acknowledging the tension that exists between environmental issues and economic development, even within First Nations communities.
The key, she says, is having tools for reconciliation and determining ways of moving forward with economic development with community input and consent. Ultimately though, "we have to get off oil and gas, we have to figure out a different way forward, that is sustainable for future generations."
On a personal level, Napoleon says she hopes the work she is part of now will mean a better world for her two sons, three and seven years old. While her parents' generation fought their way to open doors, and her generation is picking up that battle through legal means and negotiation, she hopes that when her children become adults, they won't have to continue the fight and can focus on other things.
"I hope they become storytellers, or doing other creative, amazing work, building communities in a totally different way and not having to fight about rights anymore."