In Western Canada, labour and employment law is evolving along two distinct paths, with governments in British Columbia and Alberta both in the process of passing labour law reforms.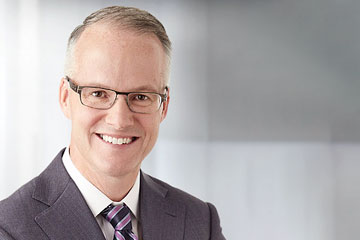 In Western Canada, labour and employment law is evolving along two distinct paths, with governments in British Columbia and Alberta both in the process of passing labour law reforms.
In B.C., the NDP government's Bill 30, the Labour Relations Code Amendment Act will make remedial certification easier for unions, restrict what employers can say to employees about unions and give successor rights to certain types of contractors. The B.C. government is also amending the Employment Standards Act, raising the age a child can work and instituting unpaid leave for victims of domestic abuse, among other changes.
From Alberta and the new United Conservative Party comes Bill 2, An Act to Make Alberta Open for Business, which undoes labour-law changes made by the UCP's NDP predecessors. The bill passed first reading May 27 and its changes include restoring a mandatory secret ballot for union certification votes, changing the period for unions to give evidence of support for a union to 90 days from six months, eliminating holiday pay if the holiday lands on an off day and lowering the minimum wage for workers between 13 and 17 years old.
"It's a ping pong effect. As the governments continue to change, they seem intent on lots and lots of legislative reform in this area," says Gary Clarke, a partner and head of Stikeman Elliott LLP's Western Canada employment and labour group.
The most significant aspect of B.C.'s Labour Relations Code Amendment Act are the changes to employer speech, says Clarke. Since 2003, the language of the act allowed an employer the freedom to express their views to their employees on any issue — including trade unions — as long as they did not use intimidation or coercion, says Clarke. The amendments allow an employer any statement of fact or opinion relating to the business that is reasonably held. The language "reasonably held" is significant, says Clarke.
"Expressing views critical to unions generally could be considered to be 'unreasonably held' beliefs...To me, that's a dangerous phrase," Clarke says. "The employer may say something, the union takes a view that that's an unreasonably held belief and then they file an unfair labour-practice complaint; whereas, right now, the way it's structured, the threshold to make a complaint on employer speech is quite a bit higher."
Employer speech provisions relate to what Clarke says is the second biggest change — the enhanced ability to order remedial certifications. If an employer commits an allegedly unfair labour practice and the union complains successfully to the board, the union can become certified without an employee vote. He adds that the amendments say that the union does not need to establish "that requisite support for the certification would have been obtained had the unfair act not occurred."
"Takeaway for employers will be that they're going to need to be extra careful, if you will, when communicating views about unions and union affairs, especially in the context of an organizing campaign," Clarke says.
"If you have a non-unionized workforce, and there is a union drive underway, saying the wrong thing could potentially end up putting you in hot water with an unfair labour practice that could, in turn, lead to a remedial certification," he says.
Since similar rules were instituted in Alberta by the former NDP government, there have been two remedial certifications, says Clarke.
British Columbia's labour relations code changes were based on recommendations from a review panel consisting of Michael Fleming , former associate chairman of the B.C. Labour Relations Board, Sandra Banister of Banister & Company and Barry Dong, a partner at Harris & Company LLP.
Mike Hamata, a partner at Roper Greyell LLP Employment + Labour Lawyers, says the most surprising changes were provisions making successorship automatic on the retendering of a contract for certain industries. Currently, if a company contracts work to a separate operator whose workforce is unionized and that contract is eliminated and given to another company, the union does not follow the contract.
"Historically, that's not been a successorship," Hamata says. "So, if there was a union under the previous operator, then the new operator historically would not have inherited that union. That's changing in the new act."
The contractors included in these changes are building cleaning services, security, bus transportation, food services or non-clinical health services, and the change was meant to protect vulnerable workers, Hamata says.
Dong, a panelist on the Labour Relations Code Review Panel, says the successorship changes were a response to what they heard from the public during their review.
"We heard from over 80 presenters and there was a fairly consistent theme of people coming forward saying they were concerned that their rights had been diminished — adversely affected — simply because the service provider for an owner or business had changed through the bidding process," says Dong.
Dong says that although there is division across the country on the issue, the B.C. panel decided to retain the secret ballot vote for union certification.