Firms making announcements include Bennett Jones, BLG, Davies, Dentons, Gowlings, Torys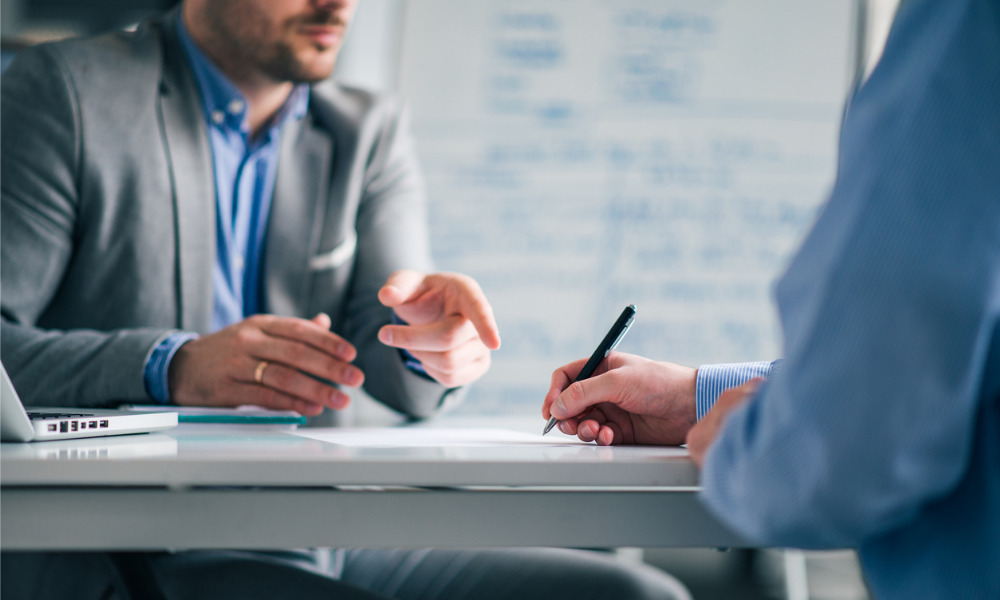 Welcome to this week's roundup of movements among major law firms, in which we sum up significant hires, promotions, departures and other announcements.
Bennett Jones LLP
The firm congratulated Radha Curpen, who received the 2020 Stronger Together Award presented by Women in Law Leadership. Curpen serves as the firm's managing partner in Vancouver and as co-head of the firm's environmental and Aboriginal law groups. She has advised clients on matters such as internal and regulatory investigations, environmental and social risk management and crisis prevention and reputation management.
Hugh MacKinnon, chairman and chief executive officer at the firm, said that Curpen "has proven her extraordinary leadership throughout her career, and her performance during the pandemic has been exemplary."
Borden Ladner Gervais LLP
The firm announced that Prema Thiele, national group head for corporate and capital markets, has been selected as one of the Women's Executive Network 2020 Top 100 Most Powerful Women in Canada.
Based in Toronto, Thiele practises corporate and commercial law, with an emphasis on securities law, insurance business law and mergers and acquisitions.
Davies Ward Phillips & Vineberg LLP
The firm congratulated Michael Lubetsky, who won the 2020 Douglas J. Sherbaniuk Distinguished Writing Award with his article "Income Tax Disputes Involving Loss Years: Pitfalls, Foibles, and Possible Reforms."
Lubetsky is a Toronto-based partner whose practice centres on tax litigation and includes advising clients regarding complex commercial disputes and matters involving novel questions of constitutional and comparative law.
Dentons Canada LLP
Darlene Scott has won the Women in Law Leadership Stronger Together Award for Alberta. Scott is a partner and chairperson of the firm's banking and finance group in Edmonton.
"Rooted in her unwavering belief that inclusion and diversity makes us stronger, Darlene has taken on numerous female mentees within Dentons, and has helped them develop their legal skills, client base and advancement to partnership," said Fausto Franceschi, managing partner of the firm's Edmonton office, in the news release.
"We know that our clients have always been well-served by Lesa, and we are delighted that she will have the opportunity to work more closely with them in the future," stated the news release from the firm.
Lenczner Slaght Royce Smith Griffin LLP
Alexis Vaughan has joined as a lawyer in the intellectual property group of the Toronto-based firm. Vaughan's practice encompasses a wide array of intellectual property litigation matters.
The firm has also added Vivian Hua as a lawyer. Hua's practice areas include commercial litigation, employment disputes, bankruptcy and insolvency law and professional liability.
Lindsay Kenney LLP
The firm has hired Barbara Janzen as associate counsel, effective Dec. 1. Based in Vancouver, Janzen has advised clients in relation to estate and trust planning and administration, incapacity planning and business succession.
McCarthy Tétrault LLP
Atrisha Lewis has received the Women in Law Leadership – Stronger Together Award for Ontario.
Lewis is a Toronto-based senior associate in the firm's litigation group whose practice focuses on commercial disputes, intellectual property disputes and professional liability litigation.
McKenzie Lake Lawyers LLP
Effective Dec. 1, Michael Peerless is the firm's managing partner. He replaces Mavis Butkus, who will stay on as senior partner in the firm's commercial litigation group. Based in the firm's office in London, Ontario, Peerless is a class action litigator who has dealt with matters involving mass torts and multi-party litigation.
Also based in the London office, Matthew Villeneuve serves as the new associate managing partner. He takes the place of James Elsley, who has stepped down from the role. Villeneuve has been practice group leader of the firm's family law department.
Pallett Valo LLP
The firm, which is based in Ontario's Peel Region, has welcomed Rita Benjamen as a member of its commercial litigation practice. Benjamen's practice spans business litigation disputes, real estate litigation, commercial tenancy disputes, defamation, product liability, expropriation, shareholder disputes and contractual disputes.
"Her breadth of experience will complement our well-established Commercial Litigation team perfectly and enable us to support our growing client base further," said Ted Evangelidis, head of the litigation practice group at the firm, in the news release.
Norton Rose Fulbright Canada LLP
Stephen Raby, senior partner in the Calgary office of Norton Rose Fulbright, has been elected president of the Federation of Law Societies of Canada for 2020 to 2021. Raby is experienced in the areas of commercial real estate, municipal planning, leasing law, condominium law, construction law and mortgage law.
Stein Monast S.E.N.C.R.L.
Sophie Martin now serves as managing partner of the firm, which is based in Quebec City. She takes the place of Jean Brunet.
Martin practises primarily in the legal areas relating to tax law, such as corporate law, business law and trust law. She is experienced in the matters of commercial transactions, corporate reorganizations and corporate succession plans.
Torys LLP
The firm has announced that Linda Plumpton has been distinguished as one of Canada's Top 100 Most Powerful Women by WXN.
Based in Toronto, Plumpton serves as chairperson of the firm's litigation and dispute resolution practice and as a member of the firm's competition and antitrust practice. Her practice centres on competition litigation, class action defence, corporate/commercial disputes and securities litigation.
Submit all your law firm news, including appointments, moves and other professional news by filling out this form or by emailing [email protected].