Firms making announcements included bakerlaw, BLG, McLeod Law, Torkin Manes, Fogler, Rubinoff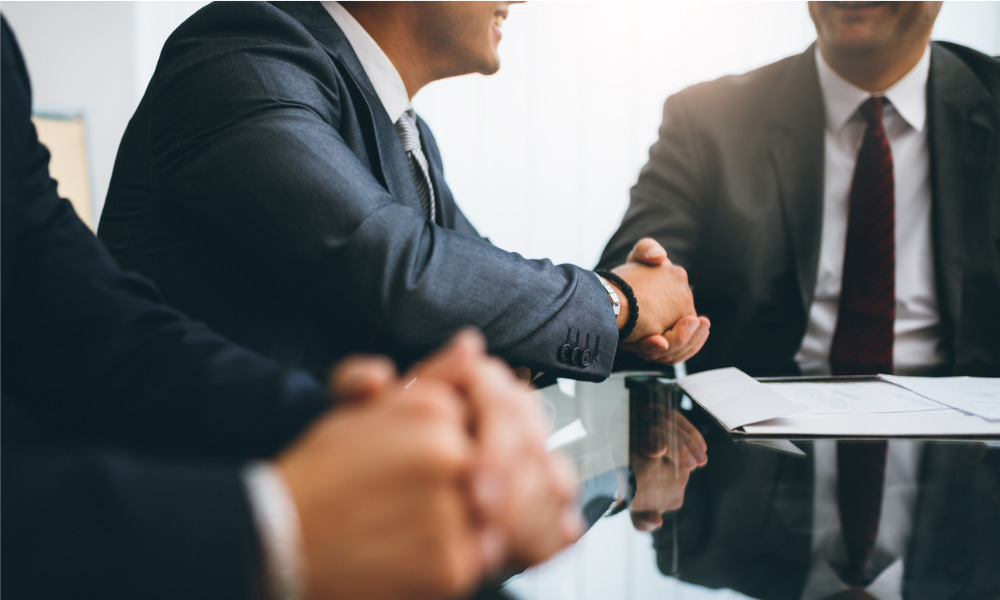 Welcome to this week's roundup of movements among major law firms, in which we sum up significant hires, promotions, departures and other announcements.
bakerlaw
The Toronto-based firm has appointed Kimberly Srivastava as its new managing partner. Srivastava is a litigator who has participated in cases with issues involving human rights, education accommodation, disability accommodation and sexual harassment. She has acted for clients before the Human Rights Tribunal, the Divisional Court and the Social Benefits Tribunal.
Borden Ladner Gervais LLP
Daniel J. Michaluk has joined BLG as a partner in its Toronto office and as a member of its corporate commercial group. Michaluk has experience in the fields of privacy, cybersecurity and freedom of information.
"Our clients will also benefit greatly from his education and public sector expertise, as well as his nearly 20 years' experience," said Frank Callaghan, national group head of the firm's corporate and capital markets group.
Fogler, Rubinoff LLP
Tim Duncan is a partner in the insolvency and restructuring group of the Toronto-based firm. Duncan is a litigator who has advised debtors and creditors under operational and financial distress and who has experience in the areas of commercial re-organizations, bankruptcies, receiverships and restructurings proceedings under the CBCA, CCAA and BIA.
McLeod Law LLP
Christopher Manderville has joined the Calgary-based firm as partner in its securities and mergers and acquisitions group. Manderville's practice centres on international M&A, energy, infrastructure and mining transactions. He has 19 years of experience in international M&A involving renewable energy and non-renewable energy companies.
Torkin Manes LLP
The Toronto-based firm has announced that senior partner Sidney Troister has been inducted into the Canadian Academy of Distinguished Neutrals. A member of the firm's commercial real estate group, Troister is an arbitrator and mediator of real estate and commercial leasing disputes.
Submit all your law firm news, including appointments, moves and other professional news by filling out this form or by emailing [email protected].