Firms making announcements included Bereskin & Parr, Maurice Law, McCarthy Tétrault, MLT Aikins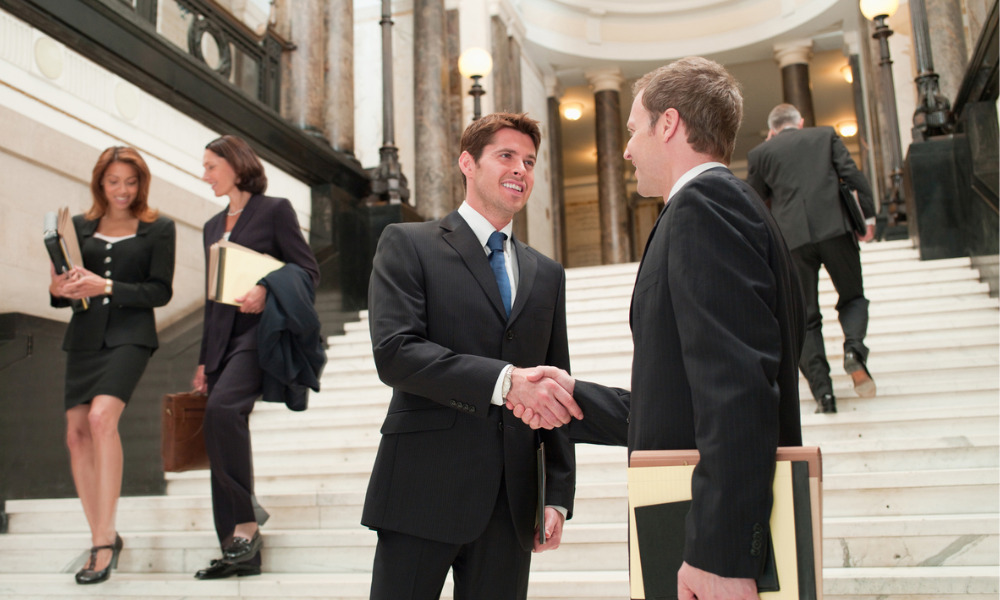 Welcome to this week's roundup of movements among major law firms, in which we sum up significant hires, promotions, departures and other announcements.
Bereskin & Parr LLP
Denis Keseris has joined the firm as partner in the electrical and computer technology practice group. Based in the firm's Montreal office, his practice focuses on all areas of patents, especially those relating to artificial intelligence, fintech, gaming technology, telecommunications, medical devices and cannabis.
Maurice Law
Maurice Law, which calls itself the first and only Indigenous-owned national firm in Canada, announced that Brad Regehr, who joined the firm's Winnipeg office as partner in 2017, will serve as president of the Canadian Bar Association.
Regehr's practice areas include Aboriginal law, civil litigation and administrative law. He is a member of the Peter Ballantyne Cree Nation in Saskatchewan.
"As the first Indigenous person to hold the office of CBA President, he will provide invaluable perspective at a critical time in Canada's history," said Ron Maurice, senior partner at the firm.
McCarthy Tétrault LLP
The firm announced that Mary Jeanne Phelan, Montreal-based partner in the firm's business law group, is now a fellow with the American College of Commercial Finance Lawyers. Phelan's practice centres on banking, financing, securitizations and derivative transactions.
"In addition to her remarkable professional achievements as a prominent banking and financial service lawyer, this Fellowship recognizes her substantial and sustained contributions to the promotion of learning and scholarship in commercial finance law," said Stephen Furlan, the firm's national business law group leader.
MLT Aikins LLP
The firm has welcomed Aleem Popatia as a partner in the corporate/commercial law group. Based in the firm's Edmonton office, his practice spans the areas of banking and commercial lending, private mergers and acquisitions, corporate structuring and reorganizations, real estate law and franchise law.
Pink Larkin
Three new lawyers have joined the firm's office in Halifax.
Laura Rhodes' practice areas include civil litigation, mediation and arbitration. She has experience with commercial and construction disputes and with municipal, public law, privacy and regulatory matters.
Victoria L. Rees has more than three decades of experience in the resolution and investigation of professional regulation complaints, as well as in administrative law principles, investigator and adjudicator training, alternate dispute resolution, ethics guidance and regulatory reform.
James A. Michael has over 25 years of experience in Aboriginal law. Michael, a member of Sipekne'katik, has acted on behalf of First Nation clients in matters relating to Indigenous governance, Aboriginal and Treaty rights, consultation and negotiation of land claims and natural resource development.
Submit all your law firm news, including appointments, moves and other professional news by filling out this form or by emailing [email protected].