Firms making announcements include Aird & Berlis, Alexander Holburn, Barteaux Lawyers, Cox & Palmer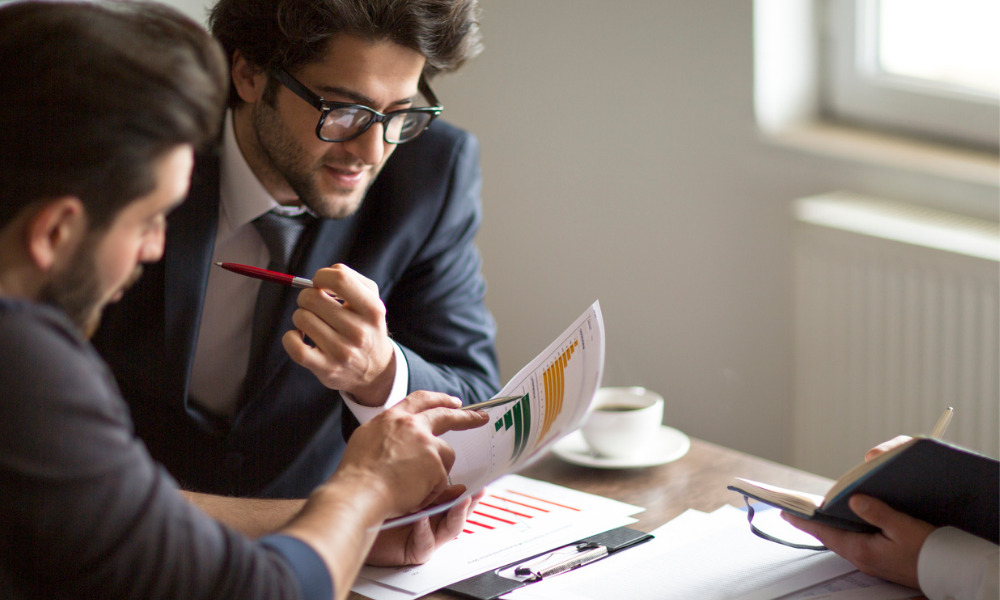 Welcome to this week's roundup of movements among major law firms, in which we sum up significant hires, promotions, departures and other announcements.
Aird & Berlis LLP
The Toronto-based firm welcomed Matthew Hibbert as partner and member of its corporate/commercial group. Hibbert has more than two decades of experience with complex corporate and commercial matters, including mergers and acquisitions, joint ventures and reorganizations.
Alexander Holburn Beaudin + Lang LLP
Alexander Holburn has joined Legalign Global, an alliance of the world's "best-in-region insurance firms" composed of Wilson Elser, DAC Beachcroft, BLD Bach Langheid Dallmayr and Wotton + Kearney, according to a news release. With this addition, Alexander Holburn's clients will have access to legal advice across North America, in relation to class actions and cyber, aviation and cannabis matters.
Barteaux Labour and Employment Lawyers Inc.
Nancy Barteaux has joined her employment law practice with Andrea Baldwin's immigration law practice. With this expansion, Barteaux Lawyers now offers immigration law services as a core practice area.
"Many of my clients have employment law questions related to the hiring of foreign nationals and many of Nancy's clients rely on international talent to meet their human resourcing requirements," said Baldwin in the press release. "We can now effectively cross-refer clients to each other and co-develop strategies where it makes sense to do so."
"Andrea and I share many values including our approach to client service for the many employers we both represent," said Barteaux.
Cox & Palmer
Laura Brocklehurst, a civil litigator with more than 12 years of experience with personal injury and defence law, is a new partner based in the firm's St. John's office.
DLA Piper
Lou Pagnutti was appointed as non-executive director of the board of DLA Piper International. He also chairs DLA Piper International's risk committee and sits on the firm's global board and audit and remuneration committees.
Pagnutti's experience spans finance, corporate development, risk management, legal, procurement, shared services and technology. At EY, he held the roles of chairperson, chief executive officer, inaugural managing partner of Asia Pacific and global managing partner – business enablement. He has served as a board member of BCE, Bell Canada and numerous charitable entities.
Lenczner Slaght LLP
The firm's legal name has been shortened from Lenczner Slaght Royce Smith Griffin LLP to Lenczner Slaght LLP, effective Apr. 6.
Stockwoods LLP
The Toronto-based firm announced that partner Brian Gover was elected secretary of international relations of the International Academy of Trial Lawyers and is expected to become its president in five years. At Stockwoods, Gover practises commercial litigation, competition law, criminal and regulatory law, discipline proceedings, general civil litigation and administrative law.
Please submit all your law firm news, including appointments, moves and other professional news by filling out this form or by emailing [email protected].