Law society president says money laundering, mental health, access and reconciliation are top of the agenda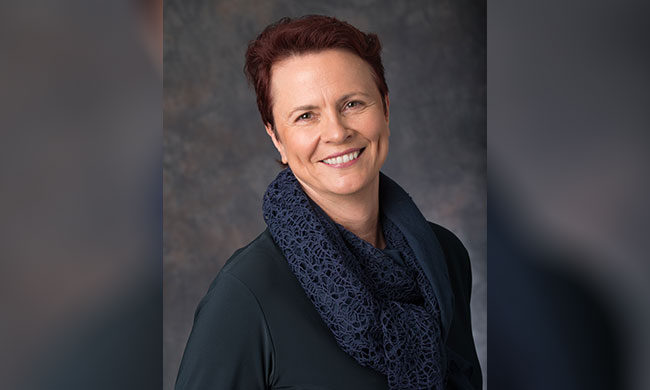 Voting is now open in the 2019 Law Society of British Columbia bencher elections, and will close at 5 p.m. on Nov. 14.
The province's lawyers will fill the 17 open bencher seats for terms spanning from Jan. 1, 2020 to Dec. 31, 2021. Voting is online and opened Nov. 1. The B.C. law society has 25 elected benchers and up to six non-lawyer, appointed benchers.
When those newly elected and their colleagues assume their positions in the new year, current LSBC president Nancy Merrill says, among the most pressing issues they will address are B.C.'s anti-money laundering efforts, mental health in the profession, access to justice, and addressing the Truth and Reconciliation Commission of Canada's calls to action.
A public inquiry into money laundering was announced in May following revelations the practice is widespread in the real-estate sector, in casinos and some luxury car businesses. The LSBC responded by instituting "very stringent" trust accounting rules, says Merrill, whose tenure as LSBC president will conclude on Jan. 1. The law society has been granted status to appear before the inquiry, she says.
"We have, I think, more people at the law society working on anti-money laundering than the RCMP do currently," she says. "That's a pretty pressing issue for us and we're taking it very seriously. And we have a lot of resources addressing that."
Also top of mind are mental health problems and substance abuse among lawyers, which is at a "crisis" level, Merrill says. Studies suggest that depression, substance abuse and other mental health problems are more common among lawyers than other professionals. The LSBC initiated a mental health task force in 2018.
"Initially, the task force was focused on raising awareness of the prevalence of mental health and substance use issues among lawyers, and the numbers are really quite staggering," Merrill says. "More recently, their work has been focused on reviewing the law society's admission and discipline policies and processes to look at how to be more proactive in dealing with mental health and substance use issues."
The mental health task force is also exploring diversion options for lawyer discipline cases, she says.
Brook Greenberg is chair of the LSBC's mental health task force; he has served as a bencher since 2016 and is running for one of Vancouver's 11 open bencher seats. The most challenging issue the regulator faces is "always" access to justice, says the Fasken Martineau DuMoulin LLP partner. The dilemma with which Greenberg says he and his fellow benchers are confronted is striking a balance between ensuring services are delivered appropriately and competently, and encouraging innovation.
"We get criticism either way," he says. "If we implement regulations that are meant to ensure sufficient competency and to protect the public generally, were accused of stifling innovation and access. If we seek to expand access through liberalizing who and how services can be provided, we're accused of not sufficiently protecting the public. So it's a bit of a double-edged sword, no matter what."
An example of the pushback to access-enhancing initiatives came when the law society created a report on allowing licensed paralegals to do more in the area of family law, Greenberg says. Those who attended the 2018 annual general meeting passed a members' resolution directing the law society not to proceed. The law society subsequently created a new task force to make new recommendations on allowing paralegals to provide some services, an initial report on which Greenberg expects will be presented at the upcoming December 6th meeting, he says.
Merrill adds that the LSBC has an Access to Legal Services Advisory Committee dedicated to addressing the justice system's gaps. But access to justice cannot be dealt with only by lawyers and their regulator; there needs to be a "comprehensive and collaborative approach" from all justice stakeholders, she says.
"The access to justice issue has also been quite challenging. Lawyers give very generously of their time volunteering, hundreds of hours of pro bono work. But every lawyer could donate 1,000 hours of pro bono work, [and] it still would not be enough to solve the access to justice issue," she says.
The LSBC recently formed a coalition with the RCMP, YWCA, Elizabeth Fry Society, John Howard, West Coast Leaf and other organizations engaged in the justice system to develop a "more robust and holistic" approach to confronting access to justice, Merrill says.
When Merrill completes her stint as president on Jan. 1 she will receive the honorary title of life bencher. She was first elected a bencher in 2011, and has practised family law, mediation, civil litigation, and wills and estates law in Nanaimo, B.C., since 1991.
One area that stands out as a recent success for the law society, says Greenberg, is the LSBC's efforts in responding to the Truth and Reconciliation Commission's calls to action.
Call to Action 27 was for the Federation of Law Societies of Canada to ensure lawyers were given cultural competency training so as to be informed on the history and impact of residential schools, the UN declaration on the rights of Indigenous Peoples, and treaties and other legal rights related to Indigenous peoples in Canada.
"Responding to the Truth and Reconciliation Commission's calls to action has been very, very much on the forefront for us, and we're doing a lot of work in that regard," says Merrill.
The LSBC formed a Truth and Reconciliation Advisory Committee that delivered a report in late October, says Greenberg. The committee made a joint recommendation with the Lawyer Education Advisory Committee that the law society should produce continuing professional development educational material addressing Call To Action 27, he says. At its December meeting the LSBC will decide whether the material should be optional or whether some aspect of it will be made mandatory for the profession, he adds.