Bérubé reveals four key goals for her department in 2023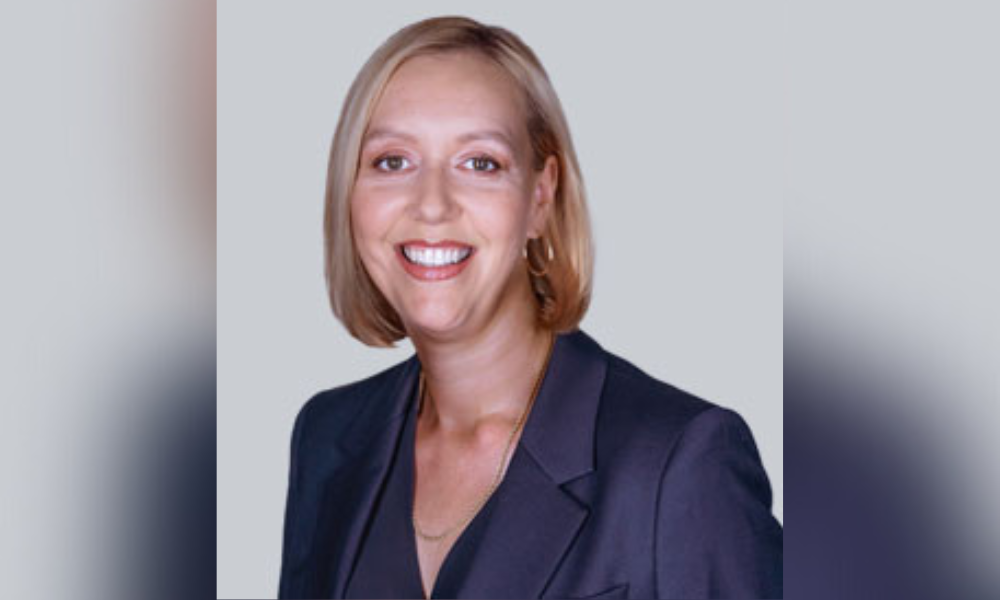 Since stepping up to the general counsel role at SNC-Lavalin two months ago, Andrée-Claude Bérubé has been focused on innovation and supporting the organization through its ongoing digital transformation strategy. This includes the completion of a transformation within the legal department which involved the acquisition of new technology to boost efficiency and collaboration within the team.
"Legal teams are not always known for being innovative, but I think legal teams can transform themselves to really follow the direction the business is going in," says Bérubé, who joined the company as associate general counsel and corporate secretary in 2020 and was promoted to executive vice president, general counsel in December, 2022 . "At SNC we're really strong in helping our clients with their digital transformation, and connecting people, data and technology, so it's really about instilling the mindset in the legal team to be aware of where the company is going."
As part of the transformation within the legal team, Bérubé and her team set up an internal system which operates as an alternative legal service provider. Dedicated legal professionals including lawyers, paralegals and support staff are available around the clock to provide support to the entire department in all jurisdictions around the world.
"We are still testing to see how it goes," says Bérubé. "I really want to make sure the team keeps the mindset of 'what can we do differently? How can we simplify? How can we make our life easier so we can deliver the best product as efficiently as possible to our clients?'"
Leveraging data more efficiently is another key part of the transformation process, as new technology platforms in the legal department allow them to become more data-driven.
As general counsel at the Montreal-based global construction giant, Bérubé oversees the legal department and she has operational oversight of the integrity function, as well as regulatory compliance and data governance.
Environmental, social and governance matters are also top of mind for Bérubé as she and her team aim to support SNC in its ESG and net zero goals by upskilling to offer the best possible advice to the business.
Bérubé is supporting four key goals set by the legal leadership team for 2023:
Risk management: SNC has historic claims and ongoing litigation, so the legal team is making sure everyone is aligned on objectives and roles.
Growth: The are many opportunities for SNC to expand in different sectors so the legal department plays a key role in all projects.
Driving excellence: Giving people the tools to deliver impactful advice and setting up expectations to ensure the legal team is aligned with the client to deliver excellent service.
Deliberate training: The team created a skill matrix which maps out the core skills of each team member. This allows them to match people with different opportunities in other jurisdictions, and to see where training is needed.
"We want to have more deliberate training so we're going to use the skill matrix to see where we have business priorities and then develop a training program so people can link to where the business is going," says Bérubé. "Now we have an integrated team and we can move people around to different projects." Collaboration is key to ensuring that everyone is aligned on the collective goals, she adds.
As she settles into her new role as head of the 100-person legal department, Bérubé looks forward to continuing to lead and develop the team.
"I'm excited because it's a very interesting time for the company," she says. "We're supporting our clients and really solving some of the world's most pressing problems, like the energy transition and public transit. We're in fields where opportunities are booming."