Product liability litigation for the Internet of Things is coming, predict lawyers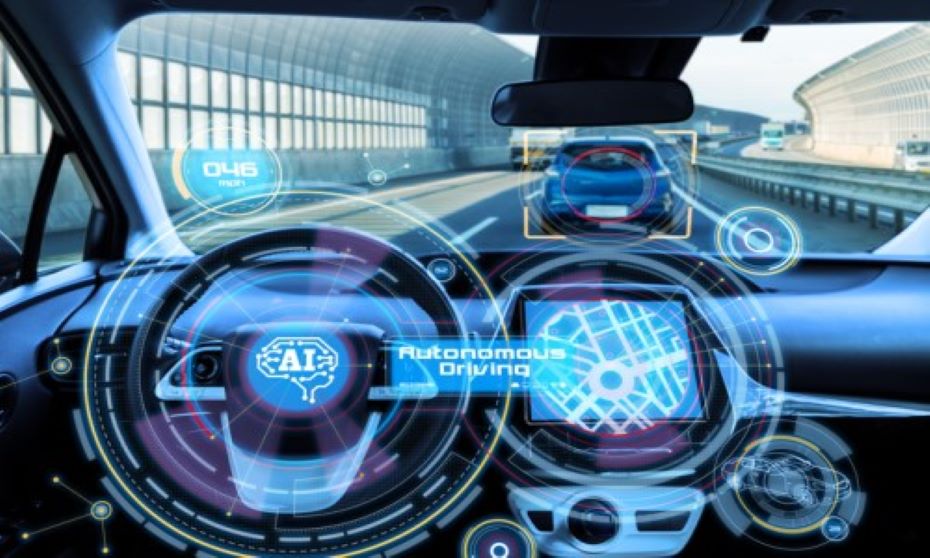 Lawyers who are involved in product liability litigation say there may be more cases that emerge relating to connected devices.
Product liability litigation usually involves parties such as product designers, suppliers, manufacturers, wholesalers, distributors, retailers and end users and their insurers.
These parties can become involved in civil proceedings due to a product's alleged defects.
Glenn Zakaib, a partner and national co-chairperson of the class actions group at Borden Ladner Gervais LLP in Toronto, says litigation related to connected devices is a "potential area [of growth in litigation] for the future.
"It's existing now, but it's not really picked up as [of] yet, and it's coming more in the future," he says. Zakaib says lawyers whose practice intersects with product liability may have to become familiar with different areas when it comes to the use of connected devices.
"We're now looking at issues about potential regulation of connected devices, whether something, if you're going over a network, is it regulated by the [Canadian Radio-television and Telecommunications Commission] in Canada? Are there regulatory schemes that are now going to require greater cyber-security with these connected devices?" says Zakaib.
For example, he points to California, where, by 2020, manufacturers of internet-connected devices are required to ensure the device has "reasonable" security features.
Michael Peerless, a partner at McKenzie Lake Lawyers LLP in London, Ont., says product liability litigation that relates to the "internet of things" is almost certainly to be expected. Peerless points to emerging technologies such as autonomous vehicles and drones.
"[V]ehicles are probably one of the main product liability areas in litigation in North America, in one way or another, because they are so ubiquitous," he says. "Autonomous vehicles, at least at the beginning — even to the extent that they're safer than human-driven vehicles — they're going to seem new enough that they're going to spawn litigation any time there's an injury or a product problem."
Peerless says anyone in the business of connected devices is going "to have to be very careful with anything to do with safety," and he notes that connectivity issues may also spawn product liability litigation.
This could extend to more traditional areas, such as vehicles, and less traditional areas, such as children's toys.
"Things like, even non-autonomous vehicles that are internet-enabled, probably have some vulnerability to hackers," he says.
"There's already litigation in the United States in several different areas involving cars that have some kind of vulnerability to hacking . . ."
Michael Eizenga, co-chairperson of the class actions practice group at Bennett Jones LLP in Toronto, says lawyers need to give careful advice. 
"The bottom line is that companies have to do what they continue to do, which is not only comply with all regulatory requirements, but they also have to make sure they meet an appropriate common law standard of care as well," says Eizenga.
Zakaib says one of the main issues that companies need to consider is if their product is hacked or if information gathered by the product is shared, and if that could potentially infringe upon privacy rights.
"If you have a vehicle and it has a vehicle identification number and somehow that's identified with a particular piece of connected information, do you run the risk of exposing that personal information when you collect that data if you don't take it and make it more generic so you can't identify the individual or the product from which it's coming?" he says.
For example, in the case of the hack of a product, there could be a class proceeding, he says.
"The issue [of general causation] . . . basically would be is a product in and of itself vulnerable to an attack? And if it is, is it vulnerable to an attack across the board and does that require either a forced recall of that product or some kind of enhancement to the product security? What risks does that create? If the product is susceptible to being hacked, can that hacking manipulate the product in a way that could be harmful?" he says.
Zakaib says that, in general, product liability litigation is becoming even more complex because of the technology built into products.
"It becomes very costly for plaintiff's counsel to take on an individual product's claim. The products themselves are far more technologically advanced," he says. "There is a lot of computer technology that goes into products these days, which means more complex analysis. Experts are expensive, you have to hire more experts, you've got to deal with so many issues."