Sustainability and supporting female lawyers are among priorities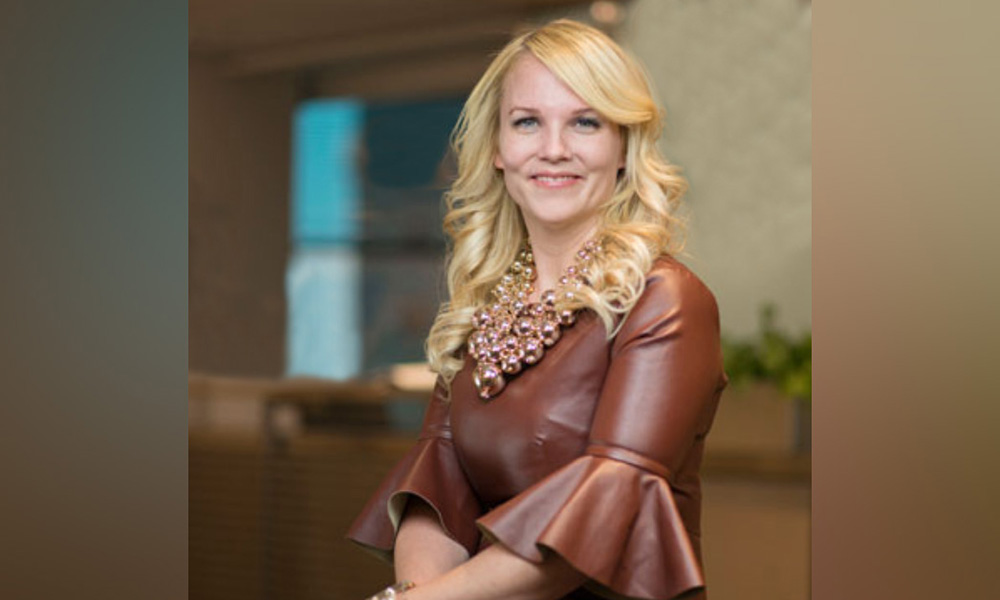 In addition to taking the lead in all legal, commercial and external affairs for TransAlta Corporation, Kerry O'Reilly Wilks is also focused on ESG and sustainability matters, and creating opportunities to help advance female lawyers. Her goals for the year ahead include supporting TransAlta's five key values: sustainability, safety, integrity, respect and innovation.
"My number one goal is to ensure those values are entrenched in everything we do," says O'Reilly Wilks. "I also want to continue to position and accelerate our movement as a climate change leader." The team is focused on many legal areas this year, including navigating policy dynamics relating to carbon and climate change. They are also examining the effectiveness and reliability of electricity grids in terms of thermal versus renewable assets, and how pricing can be impacted for customers.
As part of a goal to support female lawyers, the legal team recently introduced an initiative called Power Her which allows junior female lawyers from firms to apply to join TransAlta's 35-person legal department for a six-month secondment period.
"We take it very seriously, so that when the individual leaves they feel that they grew a lot as a business person, as a lawyer and as a strong female executive," says O'Reilly Wilks. The selected participants spend a lot of time with O'Reilly Wilks and other senior members of the team. They also attend cross-functional meetings to develop an insight into all areas of the business.
"As a female lawyer and a leader, I feel very strongly that it's very much my obligation to play an active role in helping women along in their journey in the professional world," says O'Reilly Wilks, who has been with the Calgary-based privately-owned electricity power generator for three years.
TransAlta is also partnering with the Calgary Immigrant Women's Association to offer work placements to female certified lawyers who have immigrated from Nigeria to Calgary.
"There are a lot of women that come from foreign jurisdictions who immigrate to Calgary and they find it very difficult to get through successfully the steps that they need to be certified as a lawyer at the bar," says O'Reilly Wilks.
As EVP, legal, commercial and external affairs at TransAlta, O'Reilly Wilks oversees all legal issues globally, as well as managing Indigenous relations, stakeholder relations, government relations, ESG matters, corporate secretarial matters and trading compliance. She is also a helper and enabler for the growth team, because growth is a critical pillar of the company's strategy.
Despite many challenges, the pandemic did bring some silver linings to the legal team at TransAlta. With the shift to virtual trials and remote discoveries, the team had access to a global network of experts on a more cost-efficient basis, without the need to factor in travel time.
TransAlta's legal department embraces technology to speed up processes and, reduce risk, and enhance efficiencies for the organization. The team is currently using a contract management system and they are exploring the idea of leveraging AI for auto-populating certain agreements. In particular, the supply chain management team produces multiple agreements, so it would enable them to ensure the accuracy of the agreement to minimize risk.
"We're looking to find the right technology so that we can expedite or further equip our business partners so that they can feel empowered to negotiate based on this," says O'Reilly Wilks.
While the team handles as much as possible internally, they do partner with external counsel for any significant or material litigation, and also for unique issues that require highly specialized knowledge. Tax matters and competition issues also require the help of external counsel, O'Reilly Wilks says, as well as M&A transactions.
The legal team works cross-functionally with the business and avoids silos, which gives the company a stronger structure.
"We approach everything with an integrative view so that everybody is very well integrated into other departments within the business," says O'Reilly Wilks. "I think success gets challenged if we identify ourselves in any way as separate and distinct from the TransAlta team, so we avoid silos. That's critical in how we work. It's very much the culture that we have here."