Other deals this week include TC Energy's $5.2 billion sale of shares in US gas business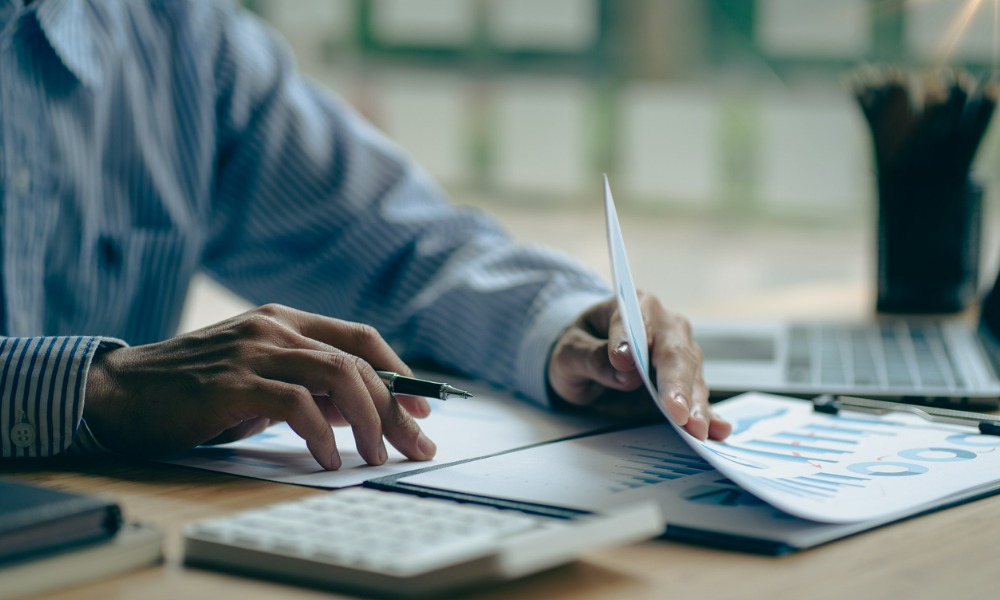 Torys, Osler, and Stikeman Elliott assisted in Sun Life's $277-million acquisition of its remaining shares in a Montreal-based virtual healthcare platform. Also in this week's deals roundup is TC Energy's $5.2 billion sale of its shares in two gas transmission systems in the United States.
Sun Life to buy majority shares in Montreal-based Dialogue for $277 million
Sun Life Financial Inc. offered $277 million to acquire a majority stake in Dialogue Health Technologies Inc., a Montreal-based virtual healthcare platform.
Sun Life currently owns about 23 percent of Dialogue's common shares.
Torys LLP is serving as legal counsel and RBC Capital Markets as financial advisor to Sun Life for this transaction.
Osler, Hoskin & Harcourt LLP is serving as legal counsel to Dialogue. Stikeman Elliott LLP is serving as legal counsel to Dialogue shareholders.
National Bank Financial is acting as exclusive financial advisor to Dialogue and financial advisor to the Strategic Committee. Scotiabank is acting as independent financial advisor to the Strategic Committee.
Sun Life Canada president Jacques Goulet said, "We have seen the positive impact Dialogue has had on the lives of Canadians, as well as the role it plays in our broader health ecosystem. Using Dialogue's platform for appropriate health concerns can help reduce the strain on our healthcare system."
Dialogue CEO Cherif Habib said, "As a company backed by Sun Life, Dialogue will have the resources and flexibility to continue to deliver on its mission by leveraging the respective strengths of both organizations, and we look forward to introducing more innovative digital solutions to empower people on their health journey."
Upon deal completion, Dialogue will keep its headquarters in Montréal, Québec, and will continue to function as a separate business under Sun Life Canada. The new board of directors will be comprised of senior executives from Sun Life and Dialogue.
The deal is expected to close in the fourth quarter of 2023, subject to customary closing conditions.
TC Energy to sell 40 percent share in US gas business to GIP in $5.2 billion deal
TC Energy Corporation agreed to sell its 40 percent share in its two Columbia gas transmission systems in the United States, Columbia Gas Transmission, LLC and Columbia Gulf Transmission, LLC, to New York-based Global Infrastructure Partners (GIP) for $5.2-billion.
Combined, the two Columbia networks supply a sizeable amount of the daily natural gas demand in the United States, including around 20 per cent of the country's export supply of liquefied natural gas.
Mayer Brown is serving as legal counsel to TC Energy with a team led by Corporate & Securities partners Marc Sperber (Chicago) and Pete Wolf (NorCal).
"Long-term fundamentals continue to underscore the role of natural gas in a sustainable energy future," said TC Energy's president and CEO François Poirier. "Our partnership with GIP will provide additional investment capacity to originate and execute Columbia Gas and Columbia Gulf projects to meet that need. We look forward to combining the collective strengths of TC Energy's strategic asset base and strong operating expertise, as well as GIP's proven investment track record and extensive relationships in the global LNG market."
GIP Chairman and CEO Bayo Ogunlesi said, "We are pleased to partner with TC Energy on energy infrastructure assets that are critical to the North American and global natural gas markets. We welcome the opportunity for this joint venture to leverage the combined assets and capabilities of TC Energy and GIP to serve growing market needs for cleaner fuels, energy security and energy affordability."
The deal is expected to be completed in the fourth quarter of 2023.
CPP Investment partners with Dutch firm Power2x to invest $189.3 million in green hydrogen sector
Canada's biggest pension fund, Canada Pension Plan Investment Board (CPP Investments), partnered with hydrogen project developer Power2X to invest approximately $189.3 million (€130 million) in green molecule projects.
According to a press release by CPP Investments, the term "green molecules" refers to the decarbonization of non-power, difficult-to-abate industrial processes using green hydrogen and its derivatives, such as green ammonia and green methanol.
"Investing in Power2X is fully aligned with our ambition to play a leading role in the energy transition," said CPP Investments Head of Sustainable Energies Managing Director Bruce Hogg. "The need for industrial decarbonization is increasing rapidly, and green molecules have a vital role to play in meeting these demands, whether to create alternative fuels, hydrogen, or renewable feedstocks such as green ammonia. With Power2X's development capabilities and CPP Investments' flexible capital and sustainable energies expertise, this partnership enables us to invest in next-generation energy assets at an industrial scale with long-term business partners."
"In 2020, we founded Power2X to have a lasting impact on world's energy transition, by focusing on green and clean molecules,"said Power2X CEO Occo Roelofsen. "Working with CPP Investments will enable us to accelerate our ambition to become a leader in green molecules, and, in doing so, continue on our journey as a long-term and serious player in this critical arena of global sustainability."