Personal injury lawyers say increased government interference in the tort system only drives claims higher for both sides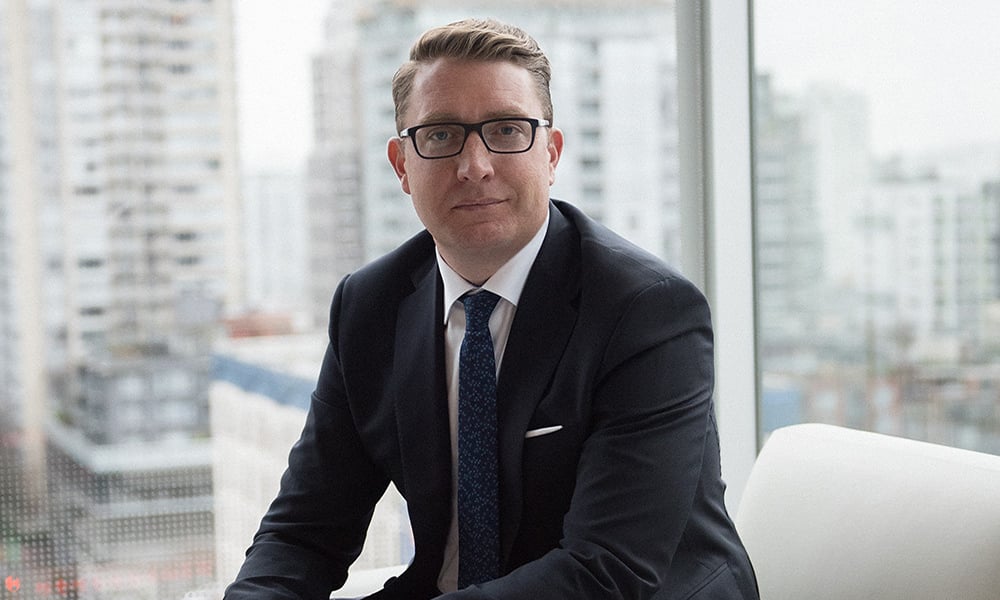 In Canada, not all caps on pain and suffering are created equal. But what is constant is that, no matter what the regime, no matter where the jurisdiction, provincial governments are under constant pressure from insurance lobbies to cap the money paid to victims of car accidents, personal injury lawyers say — despite the fact there's a clear relationship between increased government interference and higher costs to both sides.
For example, Alberta has not seen the "skyrocketing" in damages awards that jurisdictions such as British Columbia and Ontario are experiencing, says Fred Litwiniuk, president of Litwiniuk & Co. in Calgary.
Alberta currently has a cap of around $5,000 on minor soft tissue injuries, imposed by its then-NDP provincial government in 2018. The newly elected United Conservative Government that won a majority last year is now facing increased pressure to expand that cap, with the usual promise that auto insurance rates will fall for drivers — an easy sell on a mandatory product, says Litwiniuk.
One of the Alberta government's fundamental tenets is reducing red tape, claiming businesses and people are over-regulated, but in the case of injury victims' rights and the law, "it seems to be — for whatever reason — a move in the other direction," says Litwiniuk. Advocates such as FAIR Alberta and the Alberta Civil Trial Lawyers Association are working hard to present the case that government interventions don't make things better for anyone.
"More regulation in this regard is actually worse for everybody — you don't need to look any further than British Columbia and Ontario for evidence of that. The problem is, that's not a story the insurance company is going to tell."
Adam Wagman, senior partner at Howie Sacks and Henry LLP, says every new government is interested in "solving" the insurance problem. Ontario's Progressive Conservative government, elected in 2018, "seems to have taken a longer-term approach" instead of the traditional tweak or two to appease the insurance lobby, which Wagman says is smart. He calls the current insurance product "a Frankenstein monster" thanks to governments' penchant to make small changes instead of looking at systemic issues.
"One of the things we've stressed over the years is you can't make a change over here to the tort system without understanding there's implications across the board," says Wagman, who is past president of the Ontario Trial Lawyers Association. "The hope is the government will hear voices from all sides — insurance companies have legitimate interests to protect, we all want to pay reasonable rates for insurance, but there's a balance to be struck here. I'm optimistic members of this government will consider that balance and not just the weight of the insurance lobby when making decisions."
Last year, British Columbia's minor injury cap of $5,500 for pain and suffering came into force, making B.C. the last province in the country to apply a cap on these payouts beyond the Supreme Court of Canada's 1978 trilogy of rulings, which capped awards at $100,000, or $350,000 today indexed to inflation. The province's Civil Resolution Tribunal — which was originally created to handle minor legal disputes — also became responsible for hearing most matters relating to car accident claims, including "liability, damages if under $50,000, entitlement to rehabilitation benefits and then crucially all minor injury determinations," says John Rice, president of the Trial Lawyers Association of British Columbia and partner at Rice Harbut Elliott LLP.
The TLABC has recently launched a challenge to the system, with representative plaintiffs who would be classified as having minor injuries, the definition of which Rice says offends the equality provisions of the Charter protections afforded to all British Columbians.
"Standing back, when you compare B.C. to other jurisdictions, we have the most heavy-handed or limiting definition of minor injuries in the country."
In theory, someone injured in a car accident should get the same amount in terms of pain and suffering wherever they are in Canada that has a tort system, but, in fact, government intervention in some jurisdictions has "driven those damages awards considerably higher," says Litwiniuk. Cap aside, Alberta has a good system with very few claims taking up court time and resources.
"Most are resolved out of court and get fair compensation in a fair amount of time. We don't have bloat in spending that other jurisdictions do — it seems like lawyers spend a lot more to run claims in B.C. and Ontario, and it ends up costing the insurance more."
Wagman agrees, noting that the cost of simply figuring out whether you have a claim in Ontario is insanely high, especially considering the disputes are around the more modest injury claims that are arguably worth less money.
"While all of these limitations are bad, Ontario's is really punishing, on all sides — insurance companies have to spend all of that money also on medical reports and legal fees," he says.
Wagman advocates for removing at least one of the hurdles in Ontario's system, which he calls "the double whammy." There's a verbal threshold that says nobody in the province injured in a car accident can get any compensation for pain and suffering unless they have a permanent and serious injury. Wagman says that's a much more significant bar. Second, if it can be proven an injury is serious and permanent, the client then faces the "secret" $40,000 deductible that juries aren't told about. If someone is awarded $50,000, they receive $10,000. If they are awarded $35,000, they get nothing. He says getting rid of even one of those hurdles would reduce cost, create more certainty and be fairer to the accident victim.
B.C.'s efforts to make claims faster and cheaper by using the CRT, which is designed as on online tribunal model, hasn't gone over well with the personal injury bar in the province.
The TLABC launched a legal challenge, alleging that it's an unlawful stripping of an inherent jurisdiction of the Court of British Columbia to hear motor vehicle litigation and tort claims, which offends s. 96 of the Constitution Act. Rice says this move makes tort reform efforts in B.C. distinct from other jurisdictions in Canada, where designation of someone's injuries can be challenged in court, with its independence constitutionally protected, in front of somebody trained to assess and weigh evidence. The CRT, designated as having "specialized expertise" under the Administrative Tribunals Act, can only be challenged in court if the tribunal's findings can be deemed "patently unreasonable," the highest and most limited standard of review.
"Unlike everywhere else, that's a uniquely draconian component to the injury cap regime or the tort reform efforts of the legislature in B.C.," says Rice.
On Jan. 20, the TLABC applied to the Supreme Court of Canada for intervenor status in an upcoming case from the Quebec Court of Appeal where the Quebec legislature sought to remove certain civil litigation matters from the Quebec Superior Court to the provincial court for civil damages up to $85,000.
"There's a similar legal issue as to whether this is the type of thing the legislature can take from the superior court and designate to an inferior body," Rice says. "Its determination, particularly with respect to the s. 96 issues, could have some significant bearing on our litigation."
As the changes and challenges rage on, Wagman says the more layers the government adds, the more tests they create, the more money the province's systems must spend to figure it all out.
"The simpler we can make the system, the less expensive that system will be to operate, without question," he says. "We have absolutely proven that in Ontario."
National motor vehicle collisions and casualties, 2018
152,847 total injuries
1,922 fatalities, up 3.6% from 2017
9,494 serious injuries, down 6.1% from 2017
28,819 highest number of total injuries (in 25-34 age bracket)
Alberta's timeline
2004 - minor injury cap introduced
2005-2017 - ongoing uncertainty until courts clarified cap applies only to minor soft tissue injuries of short duration, which has encouraged insurance industry to lobby for expanded definition
2018 - insurance lobby successful in expanding cap to include jaw injuries and other physical and psychological conditions
2019 - new provincial government elected, lobby for further expansion of cap intensifies