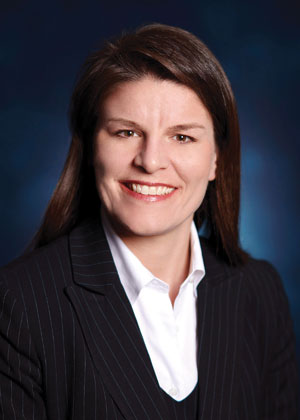 I often use this column to answer questions I am asked in my practice. So it's time to tackle the most common question I hear: "Why does this e-discovery cost so much?" Many can't stomach e-discovery because it's inscrutable, leaves little measurable benefit, and simply costs a lot.

Many people consider e-discovery costs in relation to a specific case. I have seen some statistics that put e-discovery costs at 40 to 60 per cent of a litigation budget. However, consider that discovery frequently is the most involved step of any litigation and in some cases — those that settle before trial — the only material step taken in the litigation apart from pleadings. In those cases, the proportion of the discovery cost to the budget makes sense. And because those statistics don't tell you about the actual cost, including in relation to the cost of delivery, they do not help with budgeting.

So I prefer to consider costs at both the project and the portfolio level: what does it cost to do e-discovery in this litigation, and what does it cost in general? It becomes easier that way to make several general observations about why e-discovery costs trend upwards.

There are more available 'facts on the ground'
Modern technologies make it easy for people to communicate and do business — everywhere and with anyone. As a result, there has been an explosion in the volume of documents, which can now be found in duplicate, multiple formats, and in multiple locations. Today, an individual can receive hundreds of e-mails a day and write just as many. People simply did not write 500 letters a day when typewriters were common. People have more devices, so their work is distributed across several locations and computers make it easier to communicate with more people, faster, and doing more transactions. As a result, there has been a corresponding increase in the number of "custodians" — people lawyers must consider in developing a witness list and strategy for the collection of documents.

The result of these developments is there is more stuff and places to sort through in order to locate potentially relevant records. Costs go up when there are more documents, custodians, locations, data formats, devices, and systems from which information needs to be retrieved.
Chaos still reigns in the new technology kingdom
There is a reason the Electronic Discovery Reference Model (EDRM.net) starts with information governance: where information is not effectively catalogued when litigation arises, parties must quickly respond with ad hoc organization of that information during the discovery process. In effect, I often see companies (and people) expense the costs of information governance through litigation, rather than capitalizing them as part of an information governance program before litigation arises.

Additionally, I also see clients and counsel together heading into the e-discovery effort without a plan or a budget. That's a bit like building a house without a blueprint, or drafting a pleading before you've interviewed your key witnesses or read your key documents.

Before I take any significant step that will cost money, particularly where it results in some change or limitation to the documents, I will already know the next two or three steps I propose to take. I can therefore evaluate subsequent developments against my budget and project plan. I refer everyone to the EDRM and encourage everyone to understand what will be the plan for every subsequent box by the time they reach the collection stage.

There is a lot of unintended rework from trying to keep everything 'like paper' or failing to adapt to technology
There is a general fear of working with electronic documents, so people try to convert electronic records to a paper equivalent — a .tiff or .pdf format — as quickly as possible. Not only does the step of converting electronic records to paper cost a lot of money, overall costs rise when working with a converted paper equivalent rather than an electronic original.

There are usually more options available to reduce costs by working with electronic originals, including using technologies to cull document populations through eliminating duplicates and grouping together documents that are similar or share related content. These advanced search technologies generally require you to work with the native versions of the records.

Costs also increase if you don't plan your review well. Starting with the first document and reviewing each in turn gets the job done, but through brute force. Consider using search terms to identify key documents, and then using related words (and further words generated from the first hits) to begin a sequential review of the documents by topical grouping. Most people fail to keep good notes of their review process and can spend considerable time re-checking work.
Pricing is a bit opaque and it's hard to comparison shop
Currently, different stages of the e-discovery process are priced in different units, meaning there is always a conversion required; however, there's no common understanding of the "exchange rate" for this conversion. Often processing is priced in GB units, but review is priced in dollars per hour while production can be priced either per GB or per document. But how many documents are in a GB, and how many documents can be reviewed per hour? There are statistics and conversion charts on the web, but I have found such variation from one data set to another that the exact conversion rate between stages remains a mystery.

Since most suppliers do not disclose their conversion rate, it can be difficult to understand their assumptions, making comparison shopping challenging. Additionally, some of the technical charges aren't well described. Vendors do not deliberately mean to be opaque but say they aren't often asked to fully explain the elements of the service charges so may not be aware customers don't understand how the pricing actually works.

E-discovery pricing would be more transparent if there were more metrics such as conversion rates, how long things take to do, and how many resources are required to do them. It is unlikely such information will become available, however, without either industry co-ordination (unlikely) or customer pressure (the ball is in your court).
---

Dera J. Nevin is a Toronto lawyer who practises e-discovery law.