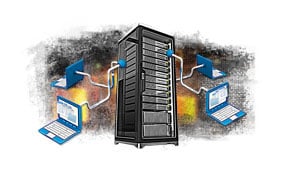 Among the various knowledge management conferences and seminars I attended in the last year, two in particular exemplify some of the divergent preoccupations of the field.
The first was a session presented during the International Law and Technology Association conference by John Alber, strategic technology partner at Bryan Cave LLP. In his paper "Five Reasons Why Terms Like 'Practice Support', 'Knowledge Management' and 'Financial Services' Miss the Point," Alber noted few people in a law firm really know what these terms mean and suggested they imply a desire on the part of their respective departments to be left to operate in a void with little connection to the business of the firm. He reminded the audience while this strategy may not be questioned when times are good, it renders these departments vulnerable to cutbacks when times are hard.
An almost direct antithesis to Alber's talk was the 2012 Toronto/New York Knowledge Management Summit held in November at Goodmans LLP in Toronto. The entire morning was devoted to exploring technology design that would enable lawyers to manage and share information more effectively. After a particularly riveting presentation by Mark Leung, associate director at Rotman DesignWorks, I asked how return on investment of these new designs is measured. No sooner had I posed the question than I realized how boorish I must have sounded. This was a morning devoted to dreaming and innovation — not bean counting!
The often-conflicting drives to innovate and justify such innovations economically is by no means exclusive to knowledge management. They haunt most research-and-development departments. Although it may depend on the market — Toronto and New York may be markets in which the inherent value of knowledge management does not require justification — sitting where I do in Montreal, I still feel obliged to justify the value KM adds to a firm. Am I really enabling our lawyers to deliver an ever-better product to our clients? If so, can I prove it? Have I approached the explanation of "why knowledge management?" as though it were a given, failing to realize that my immediate clients, the lawyers, may not have had the time or interest to read the books I have on its inherent benefits? Moreover, how do I counter the argument that law firms, in some form or other, have always practised KM — working with precedents and recycling memos and other forms of knowledge is not new— and therefore why do we need a KM department?
At the risk of reiterating my boorishness, I believe knowledge management needs to prove tangibly the value it adds to a firm. One way of doing this is to position ourselves somewhere in the vicinity of business development. Returning to the industry analogy, it is not unusual for research-and-development engineers to visit clients to examine how a product is working and to receive feedback that will help improve the product. In the context of a law firm, this visit might take the form of a client satisfaction meeting that would enable us to determine, first hand, what our firm's clients expect and to develop our products in response to this. At the very least, participating in such meetings would go a long way to countering any criticism that the models we draft, or the working habits we promote, are irrelevant to clients.
Another way to measure our value is to develop a set of metrics that will show the time saving, quality improvement, and risk reduction of our documents and other things we do. The importance of metrics is all the more obvious if we consider where the topic falls on the paradigm shift that is affecting research and development generally. By that, I mean the transition from knowledge hoarding to knowledge sharing — or wikinomics — in which a "new kind of business is emerging, one that opens its doors to the world, co-innovates with everyone (especially customers), shares resources that were previously closely guarded, harnesses the power of mass collaboration, and behaves not as a multinational but as something new: a truly global firm," as Don Tapscott and Anthony Williams put it in their book
Wikinomics: How Mass Collaboration Changes Everything
. While the spirit of wikinomics dominated the Toronto/New York Knowledge Management Summit, it does not typically characterize the discussions I have had around metrics and knowledge management. This may be because no one cares about metrics but it may also be because metrics belong to that body of knowledge we believe will give us a cutting edge, either for our firm or for our individual value on the market of knowledge management lawyers.
In the spirit of the summit, the principles of wikinomics, therefore, are those that I wish to apply to this column. I would like to explore and discuss the specific practices that comprise the research-and-development component of KM and the ways of measuring their benefits. More specifically, I would like to know why, for example, we have not been able to come up with a standard with which to measure our value? Why do topics such as pricing or alternate fee arrangements seem to be left up to marketing and finance when the models knowledge management generates are a key factor in delivering realistic AFAs?
In brief, I invite readers to respond to the ideas I put forward and to discuss not only how to innovate but how to measure our innovation so knowledge management is no longer perceived as a cost but rather as a profit centre in a law firm and so that events like the summit can continue to occur and prove KM is not missing the point.
Danielle Olofsson is a knowledge management lawyer at FMC LLP in charge of civil law. She has practised law in Montreal, Paris, and Stockholm and is a member of the Quebec and Paris bar associations. She can be reached at
[email protected]
. Her knowledge management column will appear in every second issue of
Canadian Lawyer
.