Lawyers have made their mark in the list of
Canada's 100 most powerful women
released today.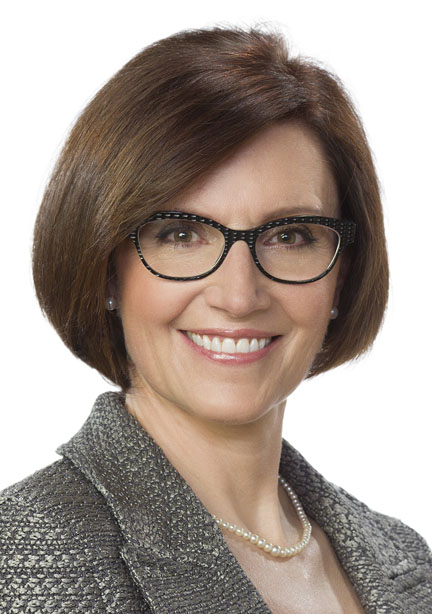 At least 14 lawyers are on the list the Women's Executive Network produces each year to highlight the professional achievements of women across the country. The winners will be honoured at a dinner Thursday in Toronto.
The names on the top 100 for 2014 include:
Julia Shin Doi, general counsel & secretary of the board of governors, Ryerson University
Anne Kirker, partner, Norton Rose Fulbright Canada LLP
Lisa Borsook, executive partner, WeirFoulds LLP
Heather Treacy, office managing partner, Calgary, Davis LLP
Norie Campbell, group head, compliance and anti money laundering, and general counsel, TD Bank Group
Jane Gavan, president, asset management, dream; CEO, Dream Global REIT; CEO Dream Office REIT
Anne Giradini, president, Weyerhaeuser Co.
Joanne Alexander, SVP, general counsel, and corporate secretary, Precision Drilling Corp.
Kate Chisholm, SVP legal and external relations, Capital Power
Samantha Korn, partner, Stikeman Elliott LLP
Emily Jelich, vice president and associate general counsel, operations and disputes resolution, RBC
Monique Mercier, executive vice president, corporate affairs, chief legal officer, and corporate secretary, Telus
Cheryl Reicin, partner, head of the technology and life sciences practice groups, Torys LLP
Julia Deans, chief executive officer, Futurpreneur Canada
The women were chosen by judges from nominations mainly submitted by colleagues.
Despite much being said about the challenges women face in balancing family commitments with work, Calgary-based Norton Rose partner Kirker says "isolation" is the main factor that may prompt female lawyers to leave the field.
"I don't diminish the challenges of family and work but I think more than anything as you become more senior in a law firm and women start to drop away, it's a sense of isolation that causes women to step off the leadership track or to step out of private practice," she says.
Kirker was a two-term member of the executive committee of then-Macleod Dixon from 2004-2010. She was a member of its strategic advisory committee which guided the firm to join Norton Rose Fulbright in 2012. She works on some of the firm's most complex and high-profile litigation files.
Also a bencher with the Law Society of Alberta, Kirker says she has reflected on the issue considerably in the last few years as the LSA looks at the issue of retention of women in the profession.
"I think as more women become senior partners and have leadership roles in firms it creates opportunities to provide peer support and empower other women to stay and push through those challenges," she says.
There are challenges for both women and men in private practice, she notes.
"It's a hard way to make a living — it can be very stressful and demanding but as you start to have a critical mass of women that peer support and opportunity to enrich someone's experience at work empowers women to stay."
Kirker says she thinks the landscape for women is "starting to look more normal" despite the numbers that continue to leave the profession.
"At the time I entered practice, the number of women in leadership roles was virtually nil and that has certainly changed," she says. "My hope is the tipping point will come where it's just normal that some will choose to stay or go for personal reasons but not because they feel it's not what women do and end up feeling isolated and alone."
Kirker says one of the reasons she has remained at Norton Rose is the support and mentorship she received in her career while at Macleod Dixon and then at Norton Rose.
"We have women in leadership positions who are really championing that effort and trying to make sure all of our associate lawyers and junior partners and, in particular, women feel supported and encouraged to stay. There are great rewards that come with a job well done and persevering," she says.
Firms are starting to understand if they want to keep people they have to be flexible during certain times, says Cheryl Reicin, a partner and head of the technology and life sciences practice groups, at Torys LLP. She splits her time between Toronto and New York.
"I find you balance it differently at different times of your life," says Reicin, who works with a lot of startup companies. "We see all companies, law firms, and accounting firms trying to get their arms around this. It's so expensive — we spend so much time and effort to get the best and the brightest and train them. We need to also keep them."
Reicin started a non-profit career mentoring organization called Genesis and believes strongly in mentorship but says many mistakenly see it as a panacea for their careers.
"I think having a mentor really helps everyone. If we can give back in that way you really see a lot of benefit," she says, but, "I do think people have to be realistic. Every person is different and needs to craft their own life. Sometimes I find people are disappointed they haven't found that one person who they want to emulate. It's often unrealistic to find that person."