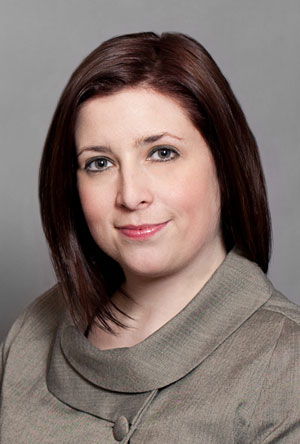 I'm just back from a lovely Florida vacation. First the beach (surprisingly, there were 14 different groups of Newfoundlanders staying in the same condo building), then the Ritz-Carlton for a conference and then Legoland.

I am a member of Women Presidents' Organization and this year the annual conference was in Orlando, so I thought I would fit it into my already planned vacation. Essentially, WPO is a non-profit peer mentor organization for women owners of multi-million-dollar companies.

The keynote speaker was Shawn Achor, who has made a career studying happiness. Achor's address was inspirational and life changing. He explained that only 25 per cent of performance is linked to intelligence. The remaining factors have to do with optimism, social connection and how one perceives stress (as a challenge or threat). Happiness simply provides a competitive advantage.

He explained that, traditionally, people are trained to think that if you work harder and reach a particular goal (i.e., a certain target), then you will feel happy. This is a flawed formula for happiness. When you reach the goal, you might momentarily experience pleasure, but the goalpost then changes. As Achor explains, this formula of linking success with happiness pushes happiness over the cognitive horizon as the bar to success is a constantly moving target.

Achor prefers to define happiness like ancient Greeks; specifically, "the joy we feel when we're striving toward our potential." When someone is not happy, they are at the bottom end of their potential. When someone is happy, their performance dramatically increases. Happiness needs to be in the present — not something linked to achieving a particular success.

Happiness is a choice, according to Achor, and most individuals can train their brains (neural pathways) to be happier. He found that only 10 per cent of happiness is connected to one's external world. The remaining 90 per cent is the way your brain processes that world.

As an example, he explained an experiment with a hospital in the United States whereby all staff were directed to make eye contact with anyone within three metres and speak (i.e., say hello) to anyone within 1.5 m. Patient experience and referral improved dramatically with this one change.

Achor explained that there are six happiness exercises, and if you do these each day for 21 days, you can permanently change your neural pathways:

1. Gratitude exercises: Write down three things you are thankful for that occurred in the last 24 hours and why you are thankful for them (mine for right now are the fresh air of Newfoundland, my assistant who very graciously gutted my office while I was away and my Hogwarts travel coffee mug);

2. Doubler: Take one positive experience and spend two minutes writing three details about it;

3. Fun 15: Do 15 minutes of cardio (effects can be as effective as taking an antidepressant);

4. Meditate: Even simply focus on breathing for two minutes a day;

5. Conscious act of kindness: Take two minutes and write a note or email praising someone.

6. Social connection: Social connection is as predictive on lifespan as obesity and smoking, so take time to deepen social connections.

In light of Achor's recommendations, I wanted to express gratitude for this column. It's been a joyous journey and I could think of no better topic for my last column than happiness.