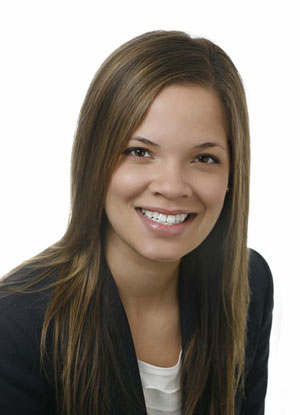 The under-representation of women on corporate boards has been a hot topic in the media lately. In thinking about this issue, it struck me that one way women (and men, for that matter) can build relevant board-level experience is to act as a director for a not-for-profit organization.
I joined my first not-for-profit board when I was 15. I was too young to vote, but chaired the youth committee and attended all board meetings of the inaugural board for Habitat for Humanity Burlington (now Habitat Halton). I loved the experience, and knew I would want to volunteer my time on a charity board in the future.
Nine months into my law practice, I learned about an opportunity to serve on the board of a new not-for-profit,
the Centre for Mindfulness Studies
, through one of the partners at work. This organization provides instruction on mindfulness-based therapies for anxiety and depression, healthy eating, ADHD, and coping with cancer. It offers specialized programs for individuals, doctors, and health care professionals, with a focus on programs for those in at-risk communities. I met with several members of the board, and knew immediately it was a fit.
I've been on the board for eight months, and have found it to be exciting, challenging, and rewarding. Here's what I can pass on to other new lawyers who may be interested in joining a not-for-profit board.
Know thyself
Before joining a board, consider your reasons for doing so, what kind of commitment you're prepared to make, and how you will start your search.
Why are you joining a board?
Foremost, you should be interested in and committed to the work of the organization. I think it's important to be truly excited by the work of an organization before you commit precious time and energy to it.
But beyond a commitment to the cause, why else do you want to join a board (instead of, say, volunteering for a few hours per week?) Are you drawn to the networking aspect of board duties? Are you looking for an opportunity to hone your non-legal skills? Is this a springboard for more director work in the future? Having a clear idea of what you hope to gain from the position will assist in determining whether a position is the right one for you.
What I've enjoyed most about being on a board is seeing how high-level decisions translate into the operations of the organization.
Beth Deazeley wrote about tips for lawyers joining non-profit boards in 2009 for
Canadian Lawyer
. Her
column
digs deeper into the questions lawyers should be asking prior to joining a board, and is well worth the read.
What kind of commitment will you make?
How much time do you really have? An honest evaluation of your commitments is a must. Once you've committed, you need to be reliable. Some boards meet monthly and expect directors to sit on committees, while others meet quarterly and directors (can be) relatively uninvolved in the non-board aspects of the organization.
Where to look?
I learned about the Centre for Mindfulness Studies through work. Another way to hear about opportunities is to ask those around you, particularly if they're involved in charitable work themselves. There are also online services that match individuals with organizations looking for board members, like this one by
Altruvest Charitable Services.
Know your limits
Many not-for-profit organizations, particularly startups, will be thrilled to have a lawyer on its board. Lawyers need to be cautious, though; the rule against dabbling still applies.
When the Centre for Mindfulness Studies had a detailed question regarding charity law, for instance, I knew that as a commercial/civil litigator, I was out of my depth. I resisted the instinct to try to answer the question and instead contacted a friend from law school who worked in that area. She connected me with her principal, Mark Blumberg of Blumberg Segal LLP. Blumberg is a leader in the charity law field and was willing to assist us right away. I was able to meet the board's need for information and advice, while still protecting myself from giving advice in an unfamiliar area.
Blumberg advises lawyers at any stage of practice to think carefully before providing legal advice while sitting as a director.
"Unfortunately, some organizations recruit lawyers to the board with the hope or expectation that such board member will provide free legal advice and services to the organization and this can place the lawyer in a precarious position," he says. "If lawyers avoid providing legal advice it will generally result in fewer headaches and risks, better and more impartial advice for the charity, and a more enjoyable board experience for the lawyer and other board members."
Know your role
It's also critical to understand the wide scope of duties a director has. Industry Canada has published an extremely useful
primer on director duties
.
The fact it's a "primer" at 111 pages should give you an idea of the volume of information a director should know about her duties prior to taking on the role. The primer also outlines the various kinds of liability a director can face, and how to protect against them.
Insurance coverage is also important. Speak to your insurance provider, or if you work at a firm, speak to one of the partners who can likely steer you in the right direction. You may be covered for board work, but will need to notify the insurer of the name of the organization and your role.
All in all, it's a job to be taken seriously, but one I've found to be rewarding, both personally and professionally. Lawyers are privileged to have extensive education and training that make us well-suited to act as directors. I also believe strongly we have an obligation to use our skills to the benefit of our communities, in addition to our law practices. For new lawyers, it's a job well worth looking into.