The Fraser Institute says a recent Supreme Court of Canada decision on aboriginal title will expose companies and other private entities to potential litigation only previously brought against federal and provincial governments.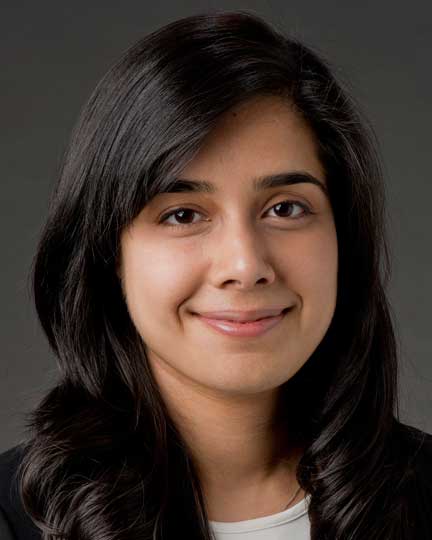 In a report issued today, "Economic Development in Jeopardy? Implications of the Saik'uz First Nation and Stellat'en First Nation v. Rio Tinto," the Fraser Institute says the decision could have severe implications for economic development projects across the country.
In her study, Ravina Bains, associate director of the Fraser Institute Centre for Aboriginal Policy Studies, looked at the October 2015 Supreme Court decision upholding a British Columbia Court of Appeal ruling that would allow First Nations to file for damages against private entities without proving aboriginal title first.
Bains says the decision creates uncertainty and additional questions not only for private companies but also First Nations themselves. The decision changes the relationship between companies and the federal and provincial governments, to potential litigation between private parties and the courts.
The SCC decision allows two B.C. First Nations to file for damages against mining giant Rio Tinto. The case involves the company's Kenney Dam, which has been operating for 60 years on the Nechako River in northeastern B.C. It services the Kitimat aluminum smelter, a project supported by the Haisla First Nation.
Rio Tinto recently invested more than $4 billion to upgrade the smelter. The company is operating under a provincial government licence on land it bought from the government in the 1950s.
"This is something that has historically been, in terms of litigation and negotiation, between First Nations and the Crown and now this is opening up a whole other area of litigation against private parties," says Bain.
"It adds just as many questions for First Nations groups who are rightfully trying to gain aboriginal title on land."
In order for the First Nations communities to win damages they will have to prove aboriginal title.
"If they are granted aboriginal title will the province of B.C. and federal government recognize that?" says Bains.
"If these communities do choose to go down that path is there a chance they will be in litigation for 20 years like Tsilhqot'in was, then end up gaining damages from Rio Tinto but not having aboriginal title recognized by the government?"
Because the SCC upheld the Court of Appeal decision and said these communities can bring forward a damages claim, Bains says it will be interesting to see if they go ahead and pursue the claim against Rio Tinto or, if the parties will negotiate an out-of-court settlement.
However, one aboriginal lawyer says the decision is not really a game changer, but rather more "a very Canadian; very fair process." Thomas Isaac doesn't see it as a "material decision."
Isaac says he does not believe private parties should be on the hook for damages, at least in respect of a constitutional infringement of rights. There may be nuisance claims, but he says that's a different issue.
"It's an important decision but it does not stand that automatically the compensation will flow," says Isaac, a partner with Osler Hoskin & Harcourt LLP in Calgary.
"It stands for the fact the court had determined — rightly or wrongly — that these claims should be treated like other claims and if proven there could be some damages owing.
"The court is saying you have the right to argue this at some future point," says Isaac. "Given where the legal developments have gone in this country it's not surprising."
In the Fraser Institute's annual mining survey, Bains says the No. 1 impediment for mining investment in B.C. is uncertainty over land claims.
"This only adds to that uncertainty and it's not only about potential future investment but projects and investment currently taking place," says Bains.
Watch for more on this story in the January issue of Canadian Lawyer InHouse magazine.