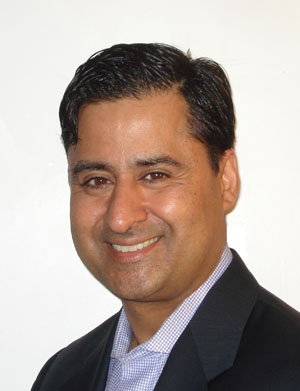 A
report
from the United States reveals that while the use of alternative fee arrangements is increasing, few understand how they work or are very satisfied with them. Despite this, AFAs are ousting the billable hour regime, making way for new billing arrangements.
The report was the result of data, interviews, and an online survey conducted by American Lawyer Media Legal Intelligence. The survey was conducted from March 6 to April 6, and included participants from 194 U.S. large law firms and 141 corporate legal departments of U.S. companies.
AFAs have been used for many years, but their use skyrocketed in 2008, when the economic crisis hit. The report confirmed AFAs have increasingly been used in the U.S. over the past two years, with roughly one-third of survey respondents predicting AFA billing will increase in the next five years.
But while use of AFAs is increasing, few are truly happy with AFAs. Only 26 per cent of legal department respondents and 11 per cent of law firm participants indicated they were "very satisfied" with AFAs. This dissatisfaction isn't limited to the U.S.; the same trends are occurring in Canada.
"I think we have a way to go," says Sanjeev Dhawan, senior legal counsel at Hydro One and president of the Association of Corporate Counsel Ontario Chapter. "I think there's still quite a bit of resistance. If you maintain that resistance, clients will find other ways of dealing with it."
"I'm not convinced that there's much difference at the end of the day in what the bill is," says Grant Borbridge, executive vice president of investments and general counsel for Emergo Group of Companies, and vice chairman of the Canadian Corporate Counsel Association. "I think it's all been repackaged."
While Borbridge says AFAs enhance general counsel's ability to monitor legal work, he adds, "I'm not nearly as satisfied when it comes to believing there is a difference in the bill at the end of the day."
Borbridge also sees AFAs as not working in most cases, saying "it's very difficult, except in those cookie-cutter situations [such as real estate transactions], to know everything has been considered ahead of time and you are not going to get extra bills from things unexpected or out of the norm.
"While I believe everyone has the intention of keeping the in-house counsel happier and providing more certainty in billing, I'm not sure that's where we've ended up or we're necessarily going to end up there anytime soon."
The report revealed that the two greatest obstacles to increasing the use of alternative fee arrangements are that law firms are more comfortable with the billable-hour system and firms have insufficient experience to define or manage work on an AFA basis.
"Even when we talk about billable hours and alternative fee arrangements, if your internal structure doesn't change, in the long run it's doomed to fail," said an in-house counsel at a major banking institution cited in the report.
AFAs challenge the billable-hour system, causing resistance in some firms to switching systems.
"It's hard to measure AFAs as not everyone will buy into it to the same level," says Dhawan. "I see that there is going to be resistance from law firms because it challenges the way things have been done for a very long time."
It's not just law firms who are resistant to change.
"For corporate counsel, the easiest route is to have an hourly rate and to get into an AFA takes effort at the beginning," says Dhawan.
The failure in understanding AFAs is also a hurdle.
"Especially for corporate counsel, they need to take time to understand it," he says.
Corporate counsel need to be more aware of the different fee arrangements that are available, says Dhawan, noting, "you can have different types of fee arrangements or use different law firms for different types of work."
He says it comes down to which law firm or lawyer can more efficiently and cost effectively deliver the service. "It doesn't always have to be the same law firm down the street."
Despite the challenges, the overwhelming response in the report was that AFAs will remain a permanent part of the legal landscape, with 92 per cent of law firms and 88 per cent of legal departments agreeing to this.
"AFAs are here to stay," says Dhawan, who adds that law is not exempt from having to demonstrate value.
Borbridge agrees. "I think there will be an element of AFAs present and probably expanded over time." However, Borbridge adds that he doesn't know how the entire legal practice is going to get away from hourly billing completely.
"I think hourly billing will absolutely still be part of our world 50 years from now."