A Charlottetown lawyer has become the first judicial appointee under the federal government's new application process for superior court judges.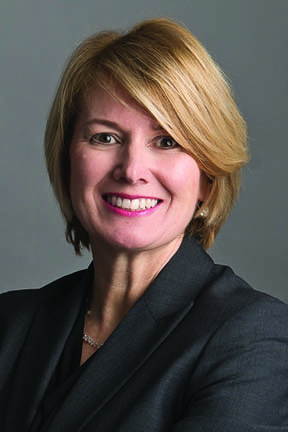 Attorney General Jody Wilson-Raybould has appointed Tracey Clements, a partner with Stewart McKelvey LLP, to serve as a judge on the Supreme Court of Prince Edward Island.
Clements received her law degree from the University of New Brunswick and has been with Stewart McKelvey since she started articling there in 1993.
Called to the bar in 1995, she has since developed a general litigation practice, focusing on insurance, labour, employment and human rights law. She became a partner at the firm in 2009.
"I believe that for all of its shortcomings and deficiencies, Canada truly has one of the best, if not the best, judicial systems in the world," Clements said in her judicial application.
"My "role" or "contribution" to that system has simply been to act as a practicing lawyer — to uphold the values that our system demands."
Clements has served in a number of leadership roles inside of her firm as well as in a number of organizations. She has sat on a number of different committees at the Law Society of PEI and is the chairwoman of the insurance section of the Canadian Bar Association's PEI branch.
"I am incredibly proud of our province and our country. I am also incredibly proud of our judicial system — in this province and likewise in this country," she said in her application.
"But I also think that if we are honest with ourselves, we would acknowledge that increased diversity and increased perspective make for a stronger judicial system and, in turn, a stronger province and country."
Clements' appointment is the first of what is hoped will be many coming down the pipeline now that the federal government has reconvened some of the 17 Judicial Advisory Committees that process applications.
The federal government has come under fire to fill judicial appointments as the R. v. Jordan Supreme Court of Canada decision has led to an increasing number of serious charges being stayed because of court delays.
This prompted Attorney General Jody Wilson-Raybould to appoint 39 judges in October before her ministry rolled out changes to the application process to promote a more diverse bench.
The federal government still has more than 60 judicial vacancies to fill nationwide, but more appointments are expected soon now that some of the JACs were reconvened in January.
Wilson-Raybould announced Clements appointment at a hearing of the Senate Standing Committee on Legal and Constitutional Affairs convened to discuss court delays.
She heralded changes to the appointments process as more transparent and said it will lead to a move diverse bench.
"The newly reconstituted Judicial Advisory Committees are unprecedented for their diversity while women make up 70 per cent of all committee members," she said in her remarks.
"Judicial appointments are clearly being reviewed and appointments will follow imminently."
Clements will replace Justice Wayne Cheverie, who elected supernumerary status effective last September.