Amendments cover protected leaves for miscarriage and stillbirth, limits for reservists and collective bargaining rights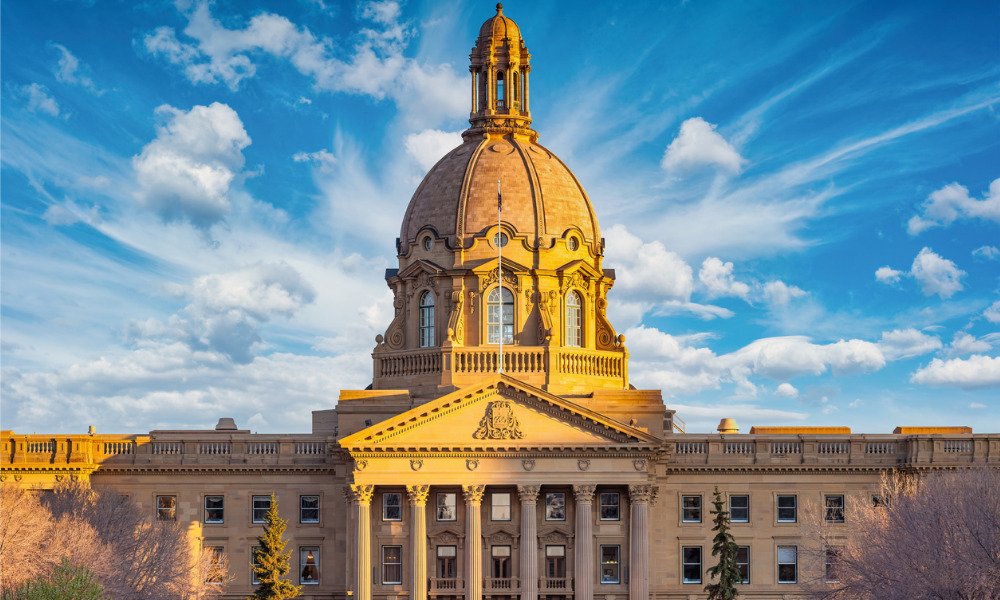 Alberta is looking to provide job-protected leaves for parents who lose their child's life in pregnancy.
The government has introduced the Labour Statutes Amendment Act which would allow parents experiencing a miscarriage or stillbirth to take unpaid bereavement leave.
"By offering this new job protection, we are supporting Albertans in times of great need. Miscarriage and stillbirth are heartbreaking situations, and we want to make sure people have time to spend with their families and take care of themselves," says Premier Jason Kenney.
This benefit will be available to employees who would have been a parent – whether biological parents, adoptive parents or surrogates. Currently, bereavement leave allows employees who have worked at least 90 days for the same employer to take up to three days of unpaid leave per year when a family member dies, without risk of losing their job.
In 2021, New Zealand passed a law that gives mothers and their partners paid time off to grieve after a miscarriage or stillbirth.
"Allowing individuals time to grieve after a miscarriage, stillbirth or any kind of pregnancy loss is a long-overdue change," says Aditi Loveridge, founder and CEO of the Pregnancy and Infant Loss Support Centre. "I'm pleased that the Alberta government is taking this first step in recognizing that individuals and their families deserve time to process and are being allowing job-protected leave during these difficult times."
The length of leave for Alberta residents would remain at three days per calendar year regardless of how many family members an employee may lose in a year. However, employees may have access to more than three days of bereavement leave or may have paid bereavement leave if that is specified in an employment contract or collective agreement.
Pregnant women who work more than 40 hours per week or who work the night shift face an increased risk for preterm delivery and miscarriage, according to a study released by the University of Alberta in 2019.
Military reservist leave
Alberta's legislation would also remove the 20-day limit on unpaid military reservist leave for annual training.
"Reservists do incredible work to protect Canadians and it is essential their contribution be recognized," says Kenney.
This is "outstanding and welcome news" for Alberta reservists, says Carolyn Patton, Alberta chair, Canadian Forces Liaison Council (CFLC).
"This greater flexibility allows reservists to pursue their desired career path without having to give up on their dreams of serving their country," he says. "Removing the 20-day limit is simply a win-win for Alberta's reserve force and employers of reservists, as it not only furthers military careers, it also allows for the development of transferable skills that can improve work performance."
In March, Ontario introduced the Working for Workers Act, 2022, which seeks to expand job-protected leave for reservists.
Post-secondary institutions
With the new legislation, Alberta is also looking to ensure associations – including academic staff, graduate student and post-doctoral fellow associations – maintain the exclusive right to represent their members in collective bargaining negotiations.
Without these changes, these associations' exclusive right to represent their members would expire on July 1. Continuing to give these associations the exclusive right to represent their members helps to maintain the status quo and aligns with other parts of the public sector, according to the government.
If the act passes, changes to bereavement and reservist leave will take effect upon royal assent and changes for post-secondary institutions will take effect on July 1.