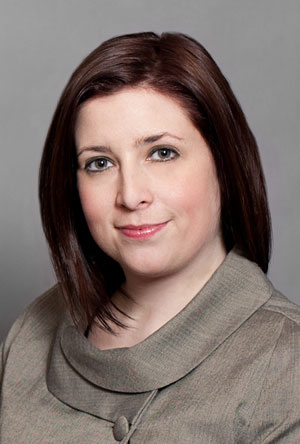 One of the many benefits of practising labour and employment law in St. John's, at least since oil started flowing, is getting to know businesses from all over the world. I have found American companies surprised with the extent of Canadian human rights laws, and I have been surprised with Norwegian companies' seemingly innate sense of fairness towards their workers.
While most clients come to me wanting a somewhat scientific explanation of their obligations and risks on termination (or, in a minority of circumstances, resignation), the reality is that the biggest risk (litigation) is tied to how well the art of ending the employment relationship is performed.
Employment relationships resemble any other relationship. Even if the honeymoon stage is long over and you have been falling out of love with your employee for some time, there are many reasons for employers to care about amicable endings.
The rougher the ending, the longer it will take for everyone involved to move on; the more damage will be done to the employee's mental health; and the more likely the cost will increase (as it is more likely litigation will ensue).
How to end it amicably is perhaps more easily said than done. Basically, as the case law says, it involves treating the employee with the utmost respect and dignity. Practically speaking, I've found this includes a properly timed meeting with the right people present, preferably the option to at least have some working notice, and some sort of explanation (preferably focused on the position not the person).
No doubt, the benefits of amicable endings are sometimes lost in the moment. Employers, are after all, really just people who also may be feeling hurt and angry about something the employee has done, has not done, or has perceived to have done or not done.
Of course, amicable endings are also the responsibility of the employee. Even if you feel this is the worst job you've ever had, best not to post that on social media, or act that way in the workplace.
The best (worst?) example of this was in the Newfoundland and Labrador case
Communications, Energy and Paperworkers, Local 64 v. Corner Brook Pulp and Paper Ltd. (Stokes)
, one of the few cases where one Facebook post resulted in a termination for cause of a unionized employee which was upheld at arbitration.
The posts referred to a manager as a "half retarded baymen management" and "f-ing stupid retarded half French bayman." More significantly, there were specific threats: "I won't stop until you draw a welfare check or are behind bars" and another threat which I won't repeat here, but it involved male bits in gasoline.
Of course, when you live in a small town like St. John's, amicable endings are even more important as the person being released may be a second cousin, a neighbour, or the parent of your kid's classmate.
In most professional environments, the person will most likely continue to be a professional colleague. In law, for instance, the individual may end up working for a client. They most certainly will end up as either a potential client or a referral source.
Across Canada, really good, competent, highly skilled lawyers leave private practice regularly for all sorts of reasons. In some ways, private firms have created their own competition by not figuring out how to keep these talented individuals in the first place (either when they go to in-house counsel or to other firms). However, these individuals are not just competitors. They are also clients, potential clients, referral sources, and general creators of firm good will — if you've managed an amicable ending.