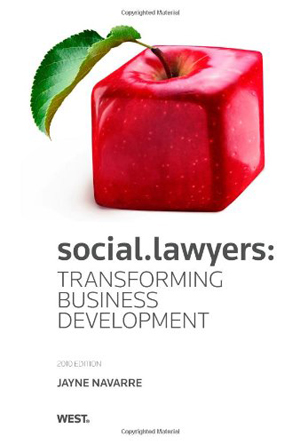 In retrospect, Joseph Rakofsky should have put a little more thought into his social media strategy.
Fresh out of law school, the New Jersey lawyer inexplicably took on a murder trial, in which a mistrial was declared because of his incompetence and inexperience. Rakofsky, showing the kind of judgment one would expect from a person who decided a murder trial would be a good way to get his feet wet, inexplicably bragged about the mistrial on his Facebook page. When his post went viral, Rakofsky decided to contain the damage by suing more than 80 bloggers and media outlets for defamation.
Had this young man read Jayne Navarre's
social.lawyers: Transforming Business Development
, he might have avoided becoming the laughing stock of the legal blogosphere. This Internet "fad" looks like it's here to stay, and an increasing number of clients are coming to my firm after finding our web site and researching us on Google.
The Internet can be an incredible tool for promotion, networking, and research, but — as Rakofsky has probably figured out by now — it can also destroy your reputation. That's why every law firm needs a strategy for determining how it will represent itself, and how its employees and partners will represent the firm on the web.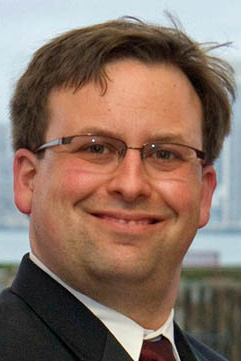 More importantly, as Navarre emphasizes throughout
social.lawyers
, the growth of social networking sites has turned the entire process on its head. It's no longer enough for lawyers to advertise or post articles on their web sites once in a while. Today, people want to interact with practitioners on Facebook and Twitter, to get to know the lawyer before they write that retainer cheque. And they want content on lawyers' web pages to be constantly updated.
Social.lawyers
is an essential read for the managing partner setting up a social media strategy for her firm, or the sole practitioner who wants to promote himself. Navarre shows how lawyers can use the web to keep themselves up to date on major developments in their fields (setting up free Google alerts is a must), and provides several valuable case studies about lawyers who have used the Internet to promote themselves, make connections, and spread their expertise all over the country, and even the world.
The problem with any book about the Internet, of course, is that the net is evolving so quickly that there's no way a book can keep up. Between the time I started reading social.lawyers and when I finished it, Google+ was launched and instantly became the social media site of the moment. Navarre will undoubtedly discuss Google+ in the next edition of
social.lawyers
, but who knows what we'll all be using this time in 2012?
More importantly, a book is no substitute for actually using the Internet — exploring the legal blogosphere and lawyers' Facebook and Twitter accounts, replying to and interacting with the sites, and determining what you can bring to the table. It's like a riding a bicycle: if you've never done it, reading about it might help, but it's no substitute for actually trying it.
Indeed, that's the lesson from one of the Internet-savvy lawyers featured in
social.lawyers
, Brett Trout of Des Moines, Iowa: "He believes that every lawyer should take time to lurk, watch, and get a feel for how things proceed, what's allowed and what's not allowed, then jump in when they are ready."
The Internet can be pretty intimidating, though. If you're uneasy about how to approach this strange new creature, Navarre's book should make you much more comfortable.