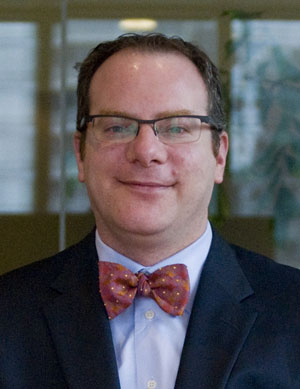 The province of Ontario is trying once again to introduce legislation to stop litigation brought to stifle opposition to issues of public interest.
On Dec. 1, Attorney General Madeleine Meilleur announced she is reintroducing
the protection of public participation act, 2014
to "balance the protection of public participation and freedom of expression and protection of reputation and economic interests." It was originally put forward by Meilleur's predecessor, John Gerretsen in June 2013 but died on the order paper when the election was called.
Known as strategic lawsuit against public participation, SLAPPs are used by developers or companies against individuals who protest projects, often in environmental and municipal planning disputes.
The law would provide for a fast-track process in which a judge would be given powers to apply a legal test to determine if the case could proceed or be dismissed. A request to dismiss would be heard within 60 days.
David Donnelly, an environmental lawyer in Toronto applauds the legislation saying developers have been "by-and-large rewarded" by the system by allowing SLAPPs to proceed and other corporations and developers have been encouraged to launch them or threaten them, which has stymied opposition to a number of urban sprawl and natural resource projects.
Donnelly refers to his client at the Rural Burlington Greenbelt Coalition, which was opposing the dumping of untested fill at the Burlington Airpark. When they cited government documents in their criticism of the dumping of the fill in the greenbelt, two members of the coalition were slapped with a $100,000 defamation suit.
"It's working its way through the courts now, but it's a great expense to the group. That time and energy and money that could be better directed to protecting the greenbelt has been diverted into defending what [anti-SLAPP panel member] Brian Rogers has called a SLAPP suit," he says. "I'm confident the group will be successful but they won't recoup the time and money they've had to spend defending it."
Donnelly says rarely do the initiators of a SLAPP suit expect to win in court but they are "almost always rewarded with the frustration of their opposition."
Jennifer Fairfax, a lawyer who practises environmental law at Osler Hoskin & Harcourt LLP says the way the bill is currently drafted doesn't provide any guidance for the courts and could open the bill up to abuse which could in turn deprive plaintiffs of legitimate remedies for real harm they are actually suffering as a result of actionable conduct by people.
"As an environmental litigator I see both sides of this," says Fairfax. "On the one hand the bill is meant to address real social concerns about SLAPPs, which is a laudable goal and meant to help prevent the courts from being clogged with frivolous lawsuits that are not in the public interest."
Fairfax notes that the government has said legitimate lawsuits will be permitted to proceed through the system, but she says "the devil is in the details."
"The problem I see as a litigator is that on the surface the idea of the bill makes good sense but when you scratch the surface of the bill, from a litigator's perspective as currently drafted I think the bill is too vague and too loosely drafted. Some would say it disproportionately favours the party that purports to act in the public interest."
Fairfax says it could cause legitimate actions to be thrown out of court prematurely. "Sometimes people are not playing fair in the court of public opinion and you need to bring a lawsuit as a legitimate tool to hold people accountable," she says.
But some question whether there has been proper analysis done to demonstrate that SLAPPs are "a real problem in our system." There is also criticism the plaintiff has to prove there is no valid defence.
"This legislation proposed is terrible, it is completely unfair that we would not allow people to bring a valid claim and force them at an early stage before discovery with limited cross-examination rights to prove there is no valid defence to the claim, let alone that it has substantial merit," says Brian Radnoff, a partner at Lerners LLP in Toronto.
Radnoff argues just because someone protests something and it's a matter of public interest doesn't mean it should fall under this legislation. While he acknowledges there have been examples where plaintiffs have abused the legal system to try and stifle protestors, it doesn't mean it's "an empirical problem."
"There are lawsuits where environmental activists protest something and a large corporation commences an action against them but the fact that happens and those actions may practically limit their ability to speak — that doesn't mean it's a problem. The issue is: have the protestors done something that should be the subject of a lawsuit?"
The legislation adopts
recommendations
first made four years ago in a report issued by the attorney general's anti-SLAPP panel, composed of Mayo Moran, then-dean of the University of Toronto Faculty of Law, Toronto media lawyer Brian Rogers, and Peter Downard of Fasken Martineau DuMoulin LLP.
When it was first introduced, Downard wrote: "The express purposes of the PPPA are to encourage individuals to express themselves on matters of public interest; promote broad participation in debate on such matters; discourage the use of litigation as a mean of unduly limiting such expression; and reduce the risk that participation in public debate will be hampered by fear of legal action."
But Radnoff says the legislation could be used "quite harmfully" and contrary to "socially progressive ideas" in a situation where people are picketing an abortion clinic and preventing access to the clinic and it starts an action and moves to get an injunction.
"By bringing a motion under this legislation, the picketers can prevent the clinic from getting any injunction or taking any steps to do absolutely anything until the entire motion is resolved," he says. "That could take a long time and the threshold for the action not being dismissed is extremely high."
He notes that as the person bringing the action you have to show the proceeding has "substantial merit" — a higher threshold than a motion to strike a proceeding.
"What does that mean? What is the test? And you have to show the moving party has no valid defence. That's almost like a summary judgment motion test. And then there is a balancing that the harm that's going to be suffered to the person bringing the action is greater than the harm to the people who are bringing the motion to have the action dismissed," he says.
While many states in the U.S. have anti-SLAPP legislation, Quebec is the only province in Canada to have it. British Columbia had it up until 2001 but it was repealed.