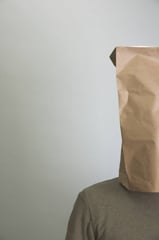 I finally ripped my degree from the clammy hands of a law school precisely somewhere on Earth. I love days where you change categories of person. They're so wholesome the government could list them as a source of calcium.
Finishing law school was The Objective. The process was like escaping jail by crawling through sewage pipes and convict doody, getting flushed away but emerging on some tropical beach.
School cancelled my fun on an assortment of occasions, such as all those times I wanted to do such things as volunteer helping blind children with deaf parents. And drink. For a good few years there, school got in the way of my education. So when it was done, I celebrated like it was a job (awesome).
The post-law school break is the last huge break to look forward to, so I made sure not to waste it. I even kept a journal to make sure I remembered all the glories.
Let's take a look. This entry is from the day right after I put law school in my past.
"
Friday, April 16
— First day of freedom
Old high school girlfriend e-mailed me and offered me an articling spot. I totally won the breakup. Spontaneous party at my house last night — DJ and all — which led to The Drunk, which led to me waking up on my couch, and wondering who's accordion that is. And where that cat came from. Its name is now Jeebles."
It was the best of times. I wish I could have taken the hands of time and cuffed them. And then it's mid-July, and you're articling, and you're a grown-up now. Old people swear in front of you. No one is
totally
screwing around anymore.
But I saw this coming. In my last year of law school, three of my besties were articling, and they all said the same thing: "You have a freedom I don't. Enjoy it while you can."
I tried. Cross my heart. But I never grasped how free one is in law school. At school, if you're tired, you can go home and sleep. Period. And that's the end of it. I miss that. But not having to go through exams again is worth it because, are you kidding me, that was
truly
painful!
All of this taught me one thing: make efforts to uncover just how fortunate you are.
One of my co-workers has kids, and disclosed that he does not have the choice to go home and drift in and out of consciousness until tomorrow morning, which made it quite apparent that I do not have kids.
Bingo! Fatherhood is my next Freedom-Loss Phase. To understand the hassles and horrors of fatherhood and fully appreciate my lack of it, I subscribed to
Today's Parent
. I haven't gotten my first copy yet, but hopefully it's filled with at least one FML story masquerading as a tale of hopes and dreams.
More about articling. There's a senior partner at our firm who is actually God's gift to law. And he's manlier than a Grizzly Bearman. He has this stoic, stalwart, steadfastness to him. If a runaway school bus packed with hassling children came barrelling at your head, as long as he had a hand on your shoulder, everything would be alright.
He makes you just know it's OK. The same way
I just know
the hoodlum outside my house with his pants around his knees is about to break one or more laws.
Anyway, today, I swear to you, he left my office after speaking to me for a few minutes. I understood just enough to do something with what he told me. Absolutely no more.
His 40,000 hours of practice makes him start each sentence three logical conclusions ahead of me, and it's awesome to watch him speak. I just wish I could understand everything. What's a guy to do? "Please slowly repeat what you said, yes again, and then start all over, four more times."
I understand all the words he uses individually; I just don't know what he means when he strings them all together like that. He could have said "Casablanca dainty bulwark chile?" and I would respond exactly the same way I did. And doing the exact same research.
But that's just part of The Deal. You start, you suck, and then you slowly stop sucking so bad. I guess that's why people summer at firms. I started articling with zero experience. I spent my summers working leisurely at pools, where pants are forbidden. So not only am I thinking way more, but I'm wearing pants too. I feel like I'm about to blow. I need a therapist. And a doctor. And maybe Santa.
Articling student Fronzel Numpingfrumpette's Game On column reflecting his experiences at the opening end of his law career will be appearing monthly on canadianlawyermag.com. He can be reached at
[email protected]
.